Two persons never think like the same, this is all the essence of so raised creative uses of pallets! There is no single piece of furniture has left that is not possible to build with pallets! Feasible shapes and budget-friendliness of pallets are most prominent features that everybody is trying to grab a lot of pallets for home decors, DIY furniture building and also for never-ending types of home improvements!
Let the pallets play a beautiful functional role for your outdoor fun, Feasting and friends parties, just build this double DIY ice chests out of pallets and just manage to keep your beverage bottles cold during the session you are staying at your outdoor! There are built-in bucket racks that can be filled with ice cubes to keep a plenty of your drink bottles cools at one time!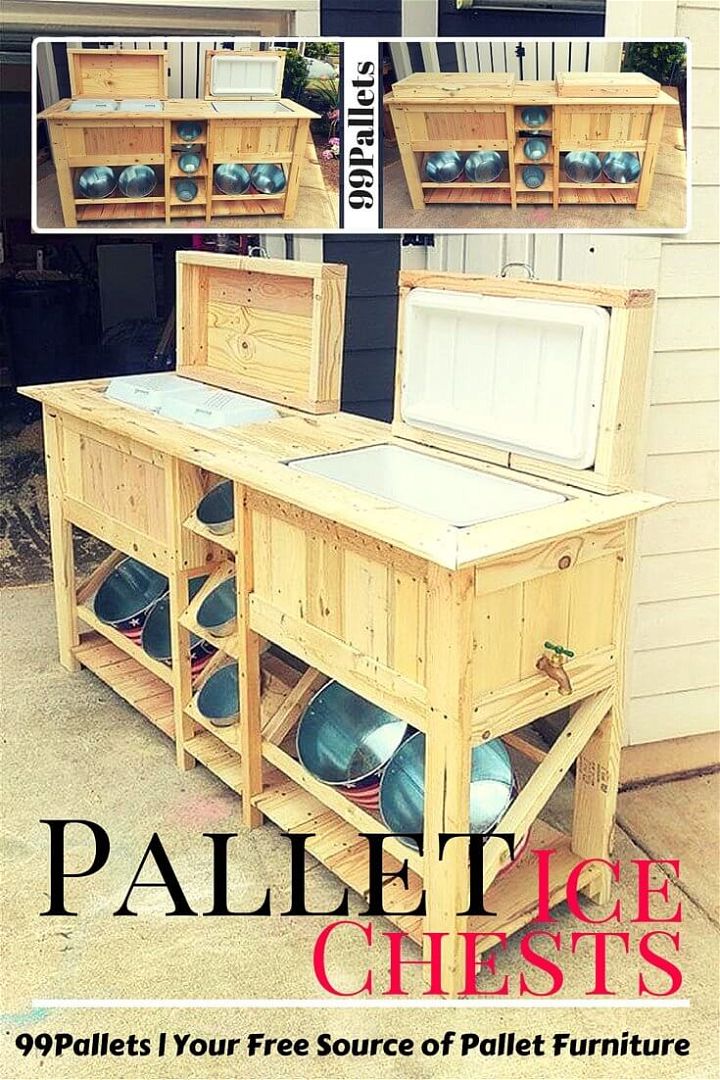 This is really something to boost your summer fun while enjoying the outdoor with a friend's club!! The wooden stand has pure pallet wood compositions and has been engineered well to handle a lot of weight!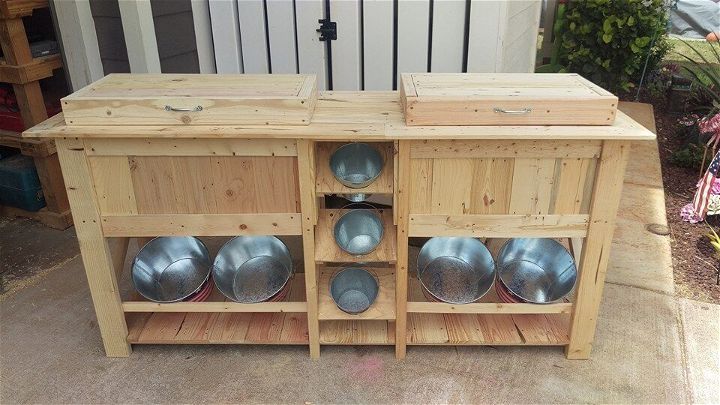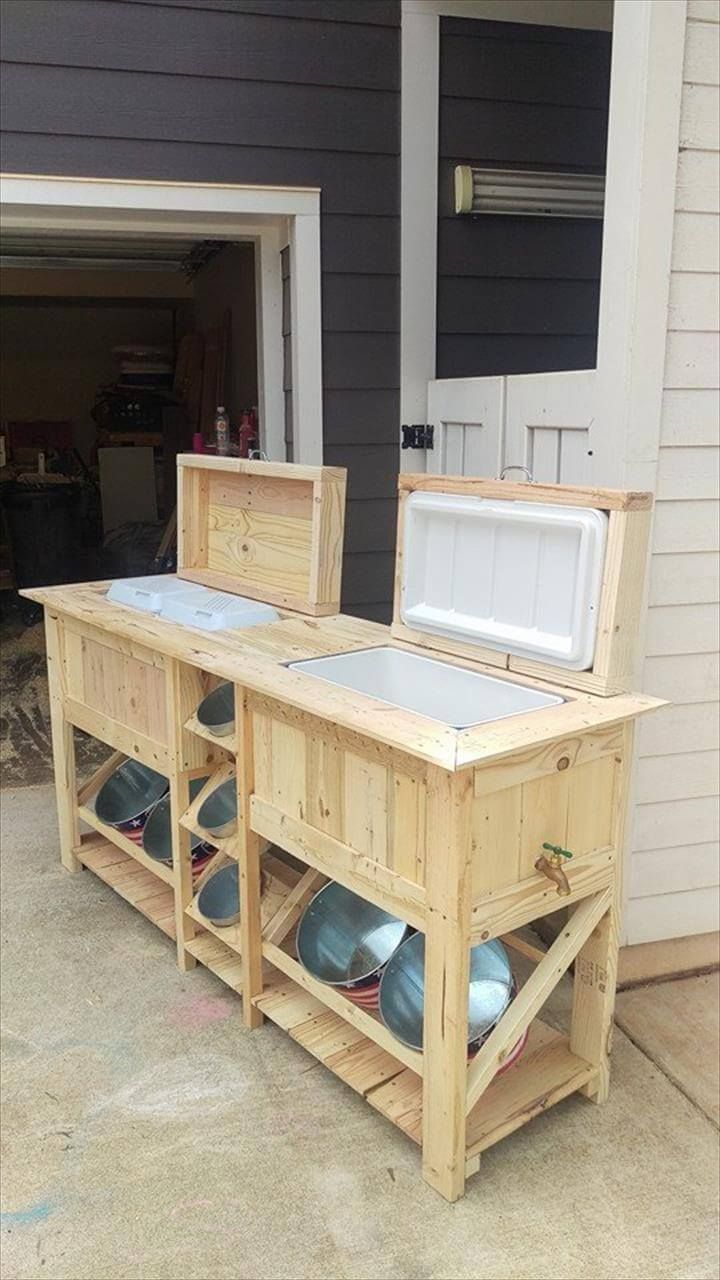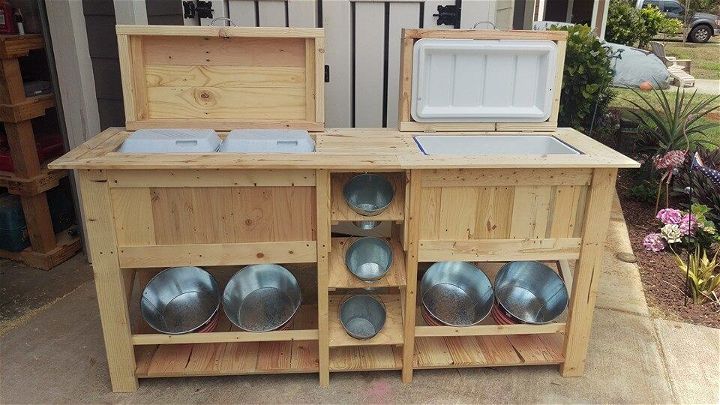 Made by: Aloha Pallets