There are many small additions that you can bring in your home to make some big and large style statements. How about the wooden paneling? It's a simple, cheap and really a fantastic idea to go for as it can really make the boring walls of your house speak out loud for rustic fashion and aesthetic style. And with pallets the task or the pallet wall paneling would be much more fun and totally cost free and to show you can incredible sample we got this DIY pallet wood wall.
Pallet being cut into the custom size slat pieces have been vertically nailed on the wall covering it from bottom to top. the wall behind the bed, the media wall in the living or the hall wall all can be treated with the wooden paneling to look really remodeled. The last beauty touch has been added with the soft and subtle hues of multi colors which makes it look more jazzed up in the natural essence.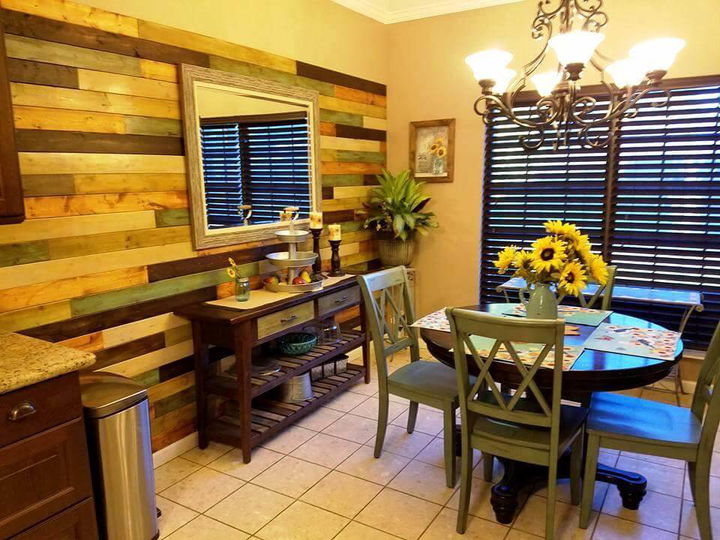 Wooden walls are now even  favorite of the contemporary home interiors and with pallets you can do it cost freely at home using separated pallet slats.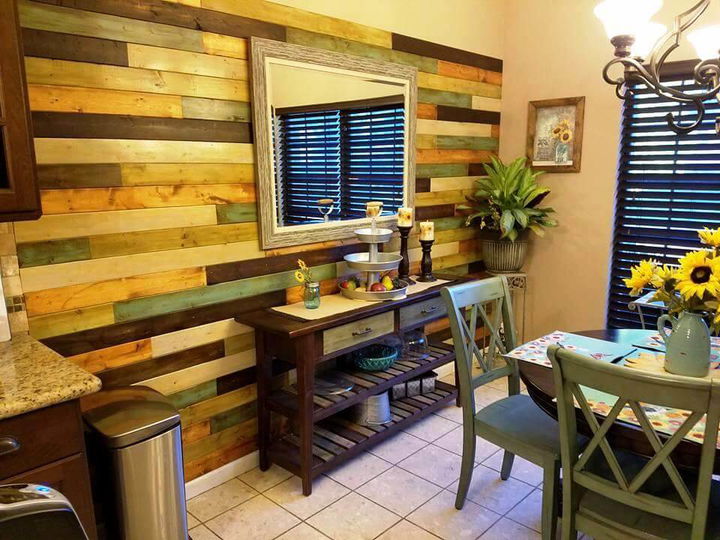 Living, bedroom, hall or any other area of the house can be treated with this pallet wood wall addition to make the indoor style and decor really accent and full of natural beauty.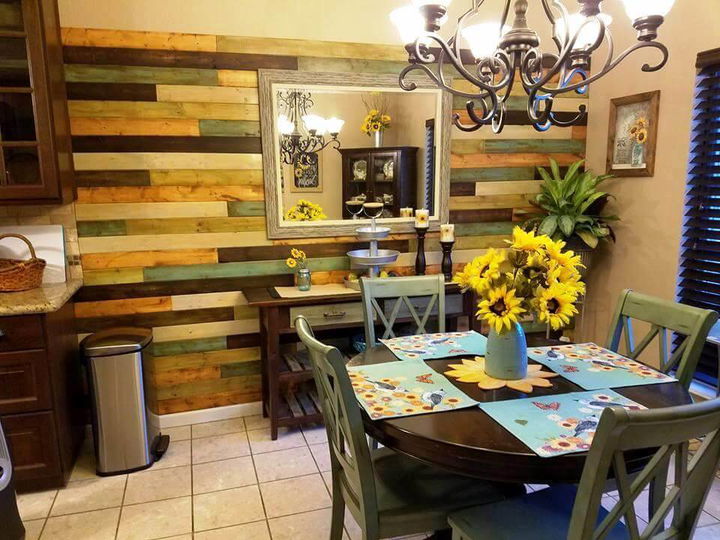 Pallet slat pieces with hues like white, green, black and rustic brown have been used for that graceful finish to make the wall look more a splendid spot in the home interiors.
Made by: Paula Elliott White