If you like the surprises then we are having here great pallet recoveries that are not less than the amazing surprises for creative DIYers! You can simply check this list of some exclusive DIY pallet ideas and projects that tell you all about how to get creative with pallets for gaining suitable and stylish furniture and also the amazing wooden home and festival decors!
With a little creative planning, you can recover lasting wooden beds out of pallets and you can even recycle the pallet leftovers for beautiful art pieces and decors just look at the scary face Halloween decors and Halloween pumpkins, really amazing examples in this regard! According to these ideas, you can even craft the beautiful wooden headboards to dignify the pallet-made beds and few mind-boggling designs have been given below!
Get crafty with pallets to create delicious wooden mirror frames for interior wall accent and also the art style shelves to boost the interior decors, get inspired of given pallet LOVE wall shelf!
Square Top Rustic Pallet Coffee Table: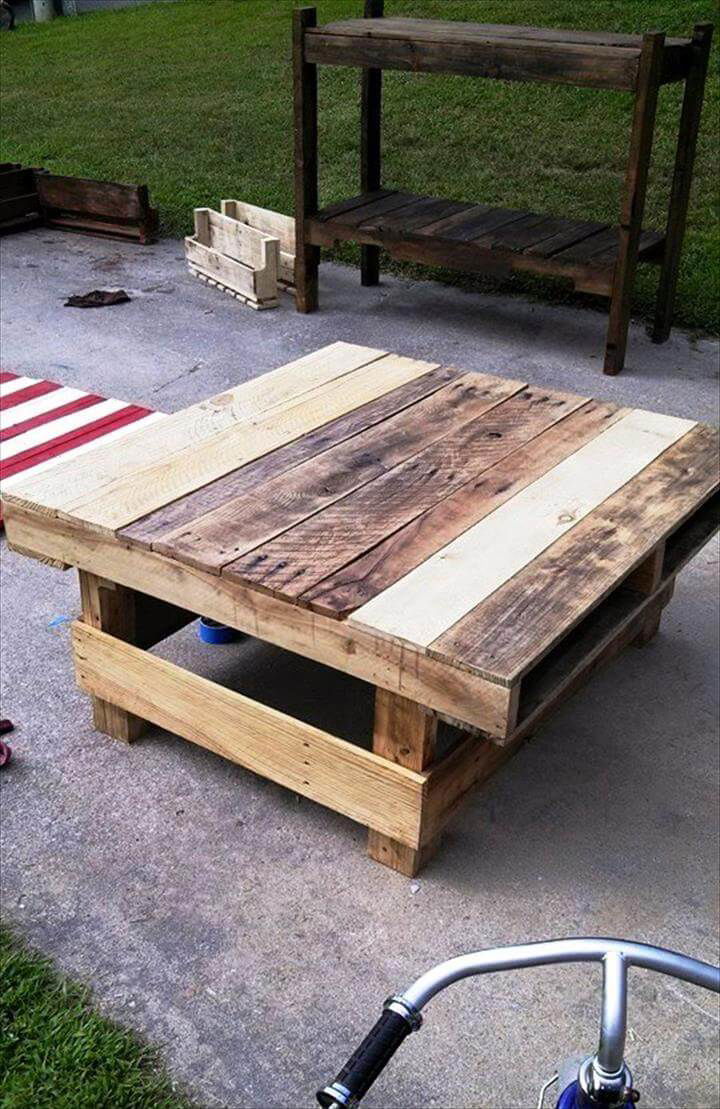 Raise a single pallet board on a custom wooden or metallic base and get a brilliant pallet coffee table to put in front of your living room couch or in center of living room sitting plan!
Pallet Sign Wall Art: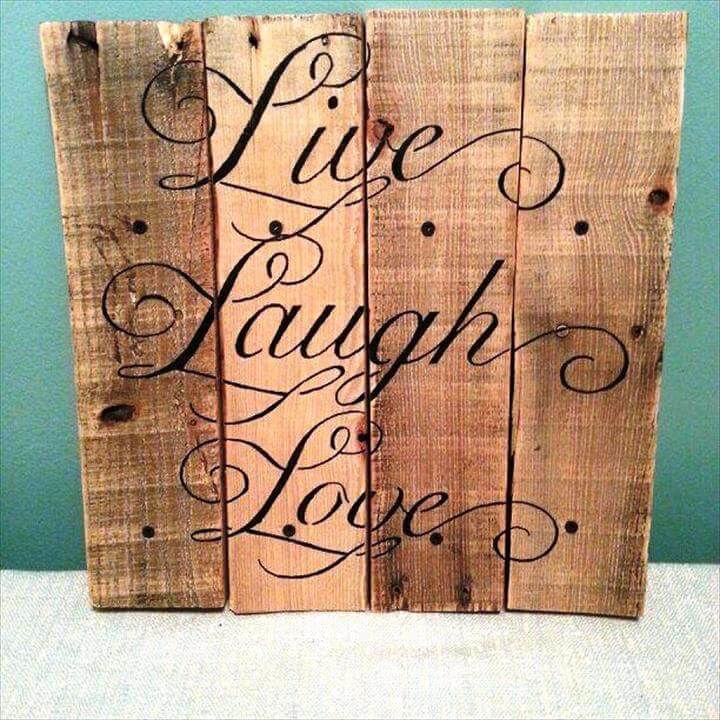 Arrange few of leftover pallet slats to shape up a wooden boards which may have a geometrical shape or an artistic one you like, just make it quoted for a fancy pallet wall art piece out of it!
Pallet LOVE Wall Shelf: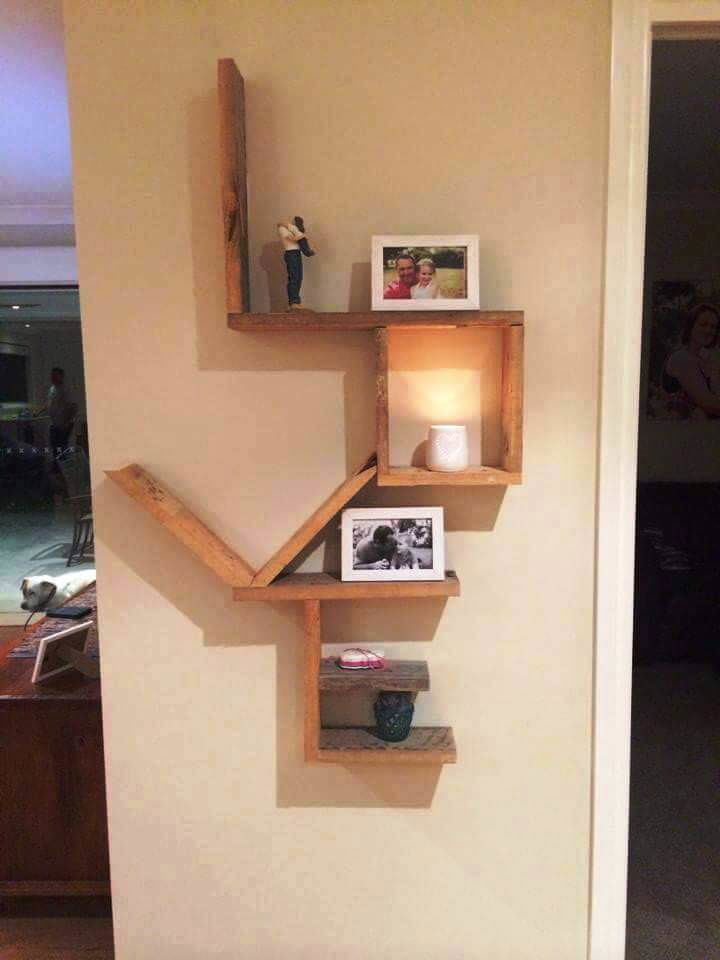 Mount the selected pallet lengths on wall by making the letter "LOVE", this shelf would itself be an art pieces along with a display unit!
Pallet Wall Mirror: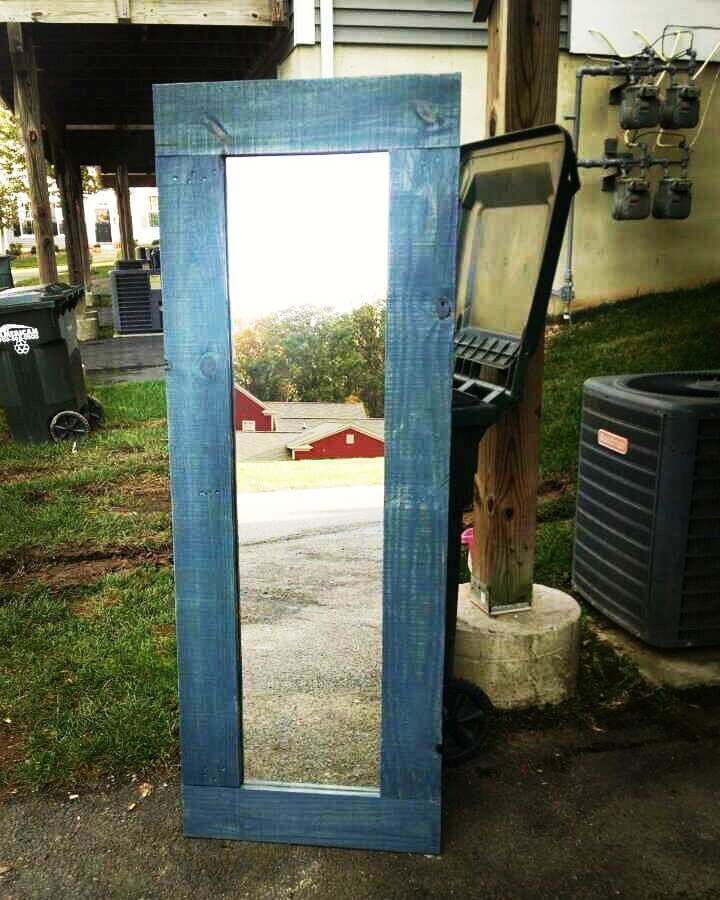 Here a selected piece of mirror has been given a rustic wooden frame using pallet slats, will really rock on a vintage inspired interior wall!
Pallet Halloween Decors: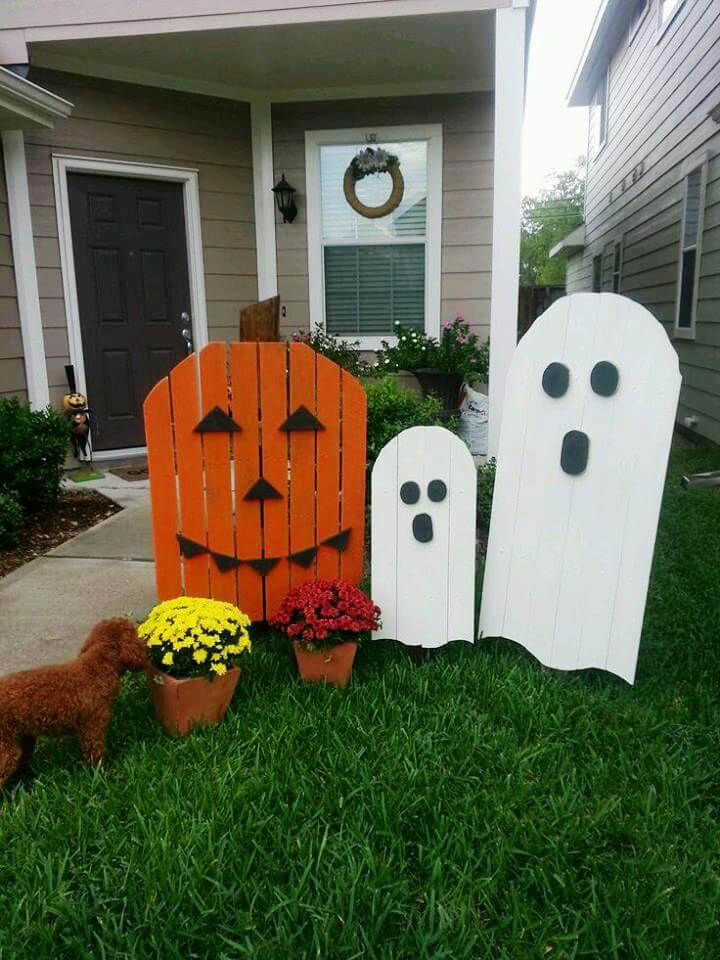 Make simple flat wooden boards out of pallets and just cut beautiful shapes out of them to create fancy decors like these scary wooden faces!
Pallet Headboard: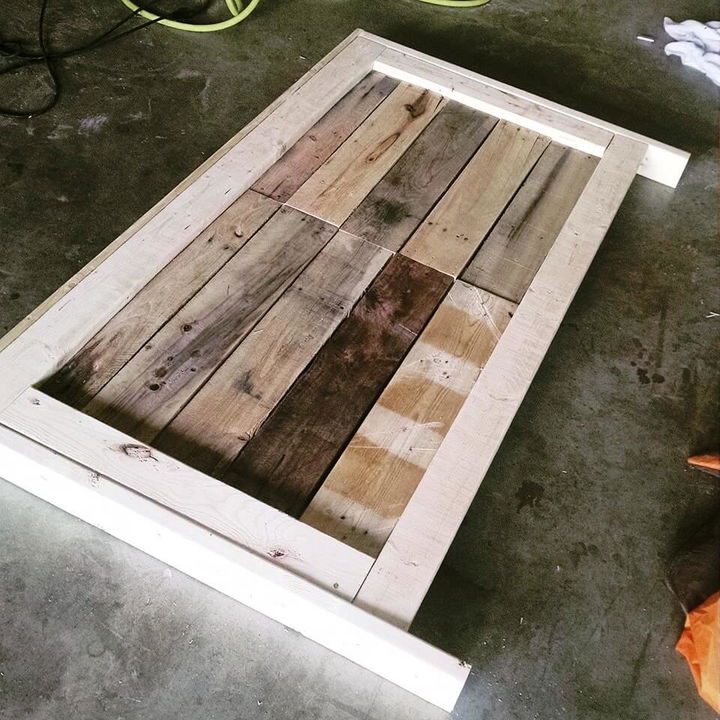 Plan single pallet lengths also to build accent heads of the beds, the precious wooden headboards, the given one has been done in robust dimensions and also has a custom size!
Wooden Pallet Halloween Pumpkins:
Beautiful wooden pallet Halloween pumpkins, cut out from the wooden boards made out of pallets! There are bundles of ideas more about making awesome festival decors out of pallets!
Large pallet Halloween Pumpkin: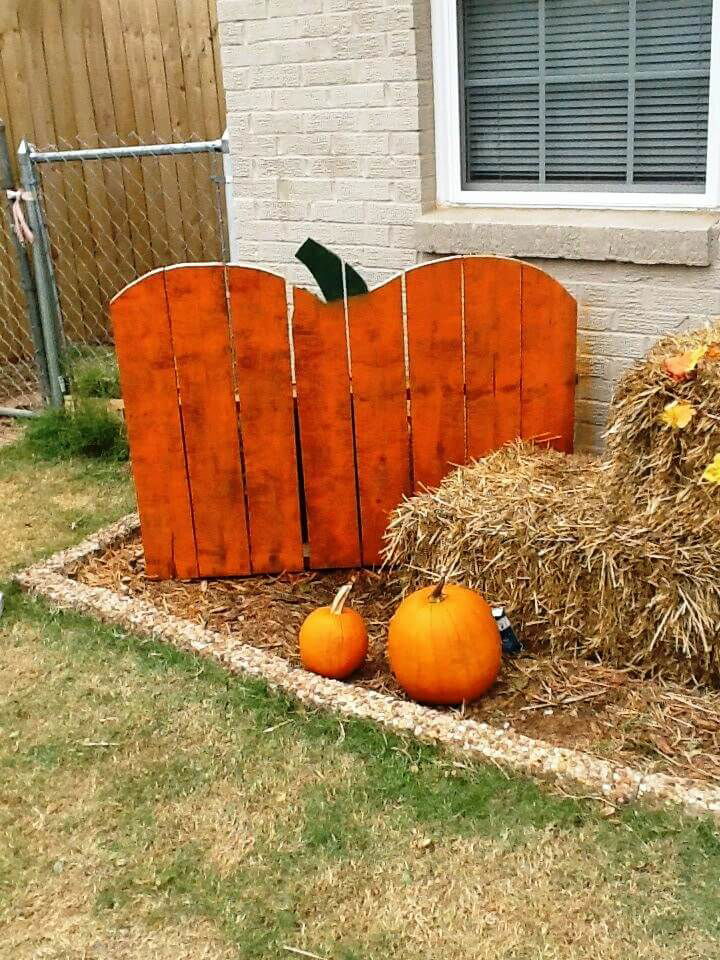 Another cool Halloween pumpkin decor!!!!
Pallet Bed: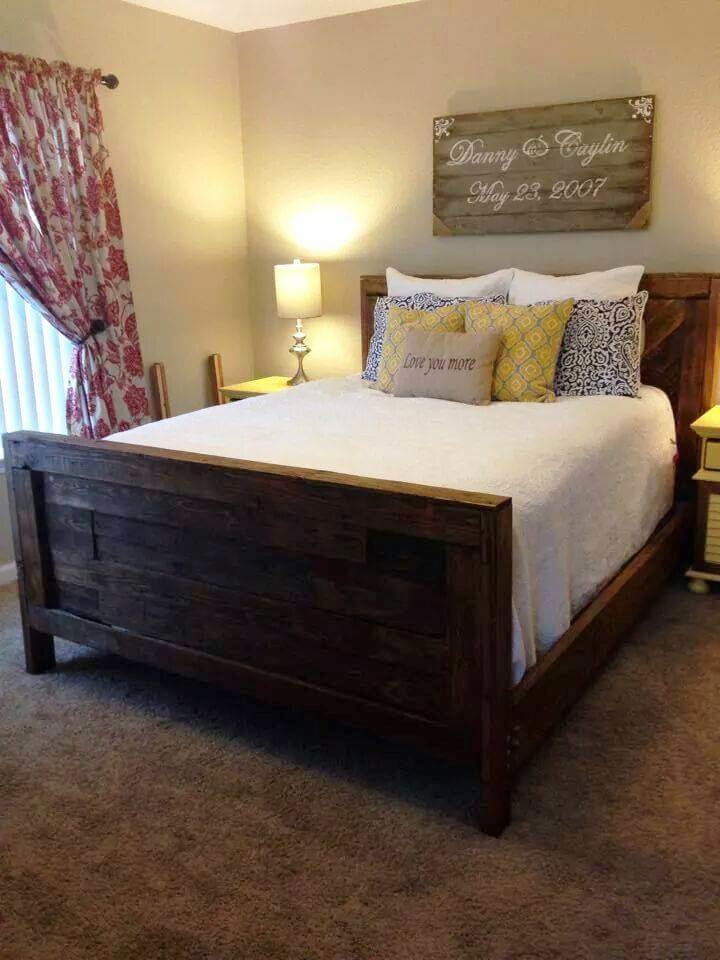 Do some bigger projects also with pallets, you can even install beautiful custom PALLET BED from them, here is an amazingly brilliant sample of it!
Chevron Pallet XL Headboard: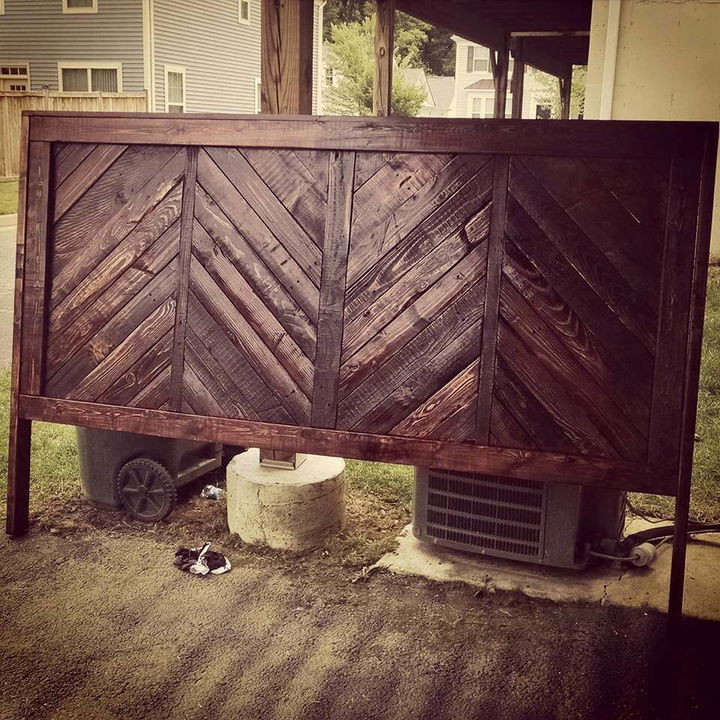 Checkout here this extra large headboard creation, beautifully made with single pallet slats which builds all the border and inside chevron style body of the pallet headboard!
Made by: Taylor's custom pallet furniture