The more people are getting advanced and modern in their life style the more they feel the urge for some rustic and natural environment around there as true peace lies in it. That is the reason more and more people are turning to the wooden furniture, decor and interiors so that a rustic vibe is always present in their home sweet home. But those who do haven't big bank balances and cannot afford the expensive wooden furniture and embellishing. For those the pallet wood can be a great wooden resource to gain some wonderful pallet furniture and that too at no cost at all. Though pallets wood is found in the natural spaces like landfills, junk yards and dumps still it has that rustic and aesthetic character to woo any wood furniture lover in seconds. Apart from that it is highly sturdy, durable and full of strength to be used for any type of things. The ice on the top is that it is immensely easy and feasible to work with the pallets at home of your own to yield a product of your own imagination. And here we have shared these 30 recycled pallet projects and pallet ideas to get inspired and to get aid for getting your hands dirty with pallets wood soon.
No matter how much is the cost there are many things in the house which can be compromised when bought for being essential and basic need and pallet bed is also one of them. So a cozy and comfort bed is needed for everyone in the house including the pets to enjoy the sleep at its fullest. Here we have to share with you very amazing news and this possession of your dreamy beds from the recycling pallets. And for proof we have below some pallet bed ideas for elders, for kids and for pets too which are not only comfortable but stylish too.

The kids bunk bed comes with stairs to reach the upper part and the other beds boasts attached side tables and headboard with storage space in the pallet headboard or at the base in the shape of pull off crates. The pet bed is the easiest one being made up from the slat piece in a square tray like structure.
Pallet Bunk Bed for Kids: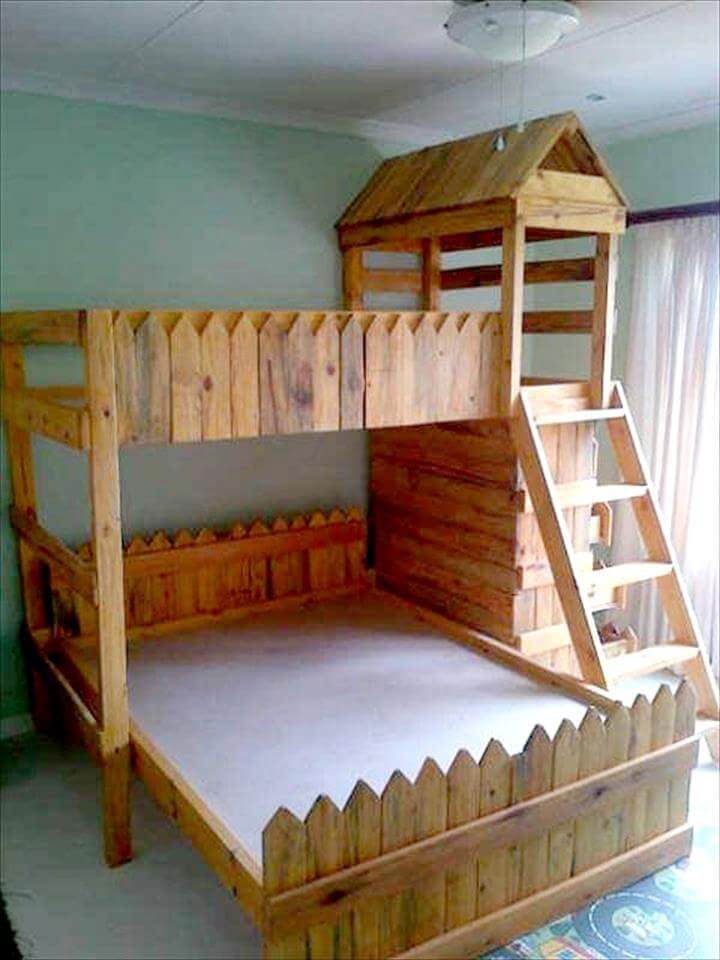 Pallet Bed with Attached Side Table: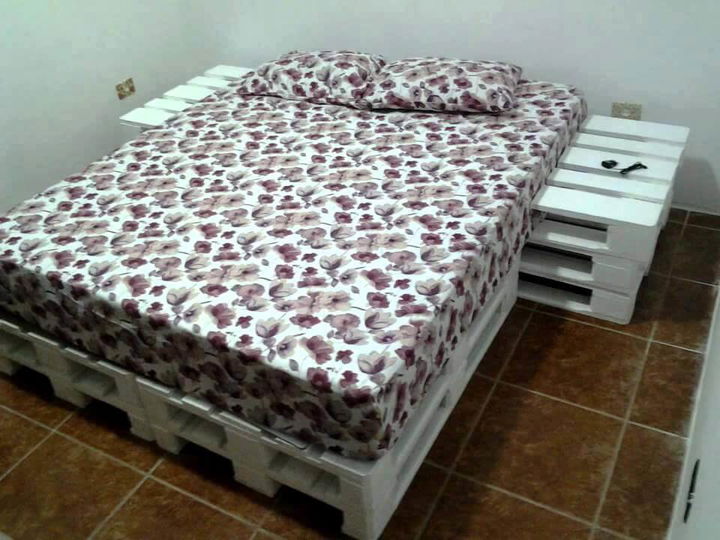 Pallet Bed with Headboard and side Tables: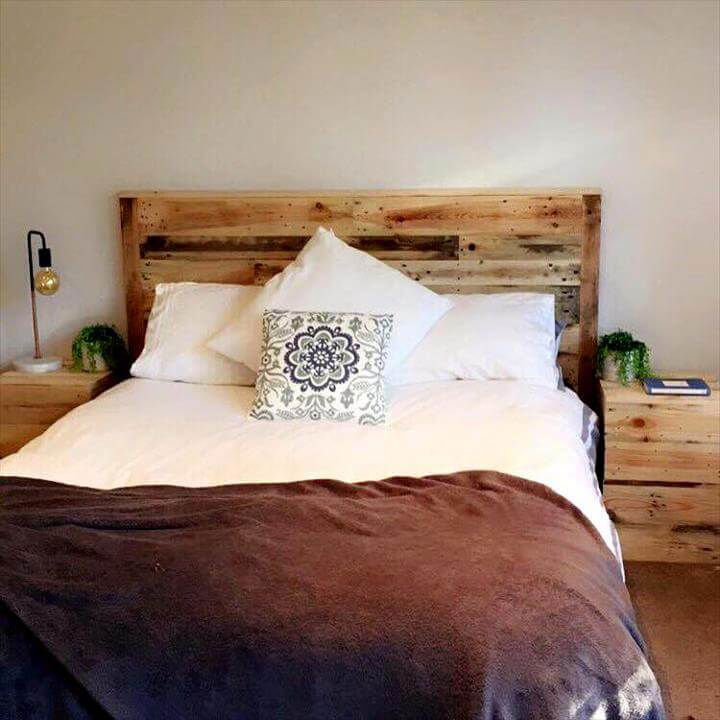 Rustic Pallet Headboard with Lamps and Shelves: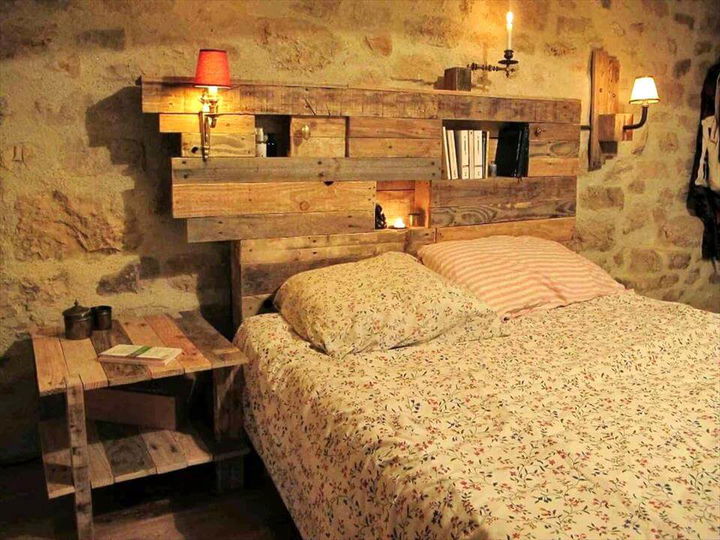 Pallet Single Bed with Drawers: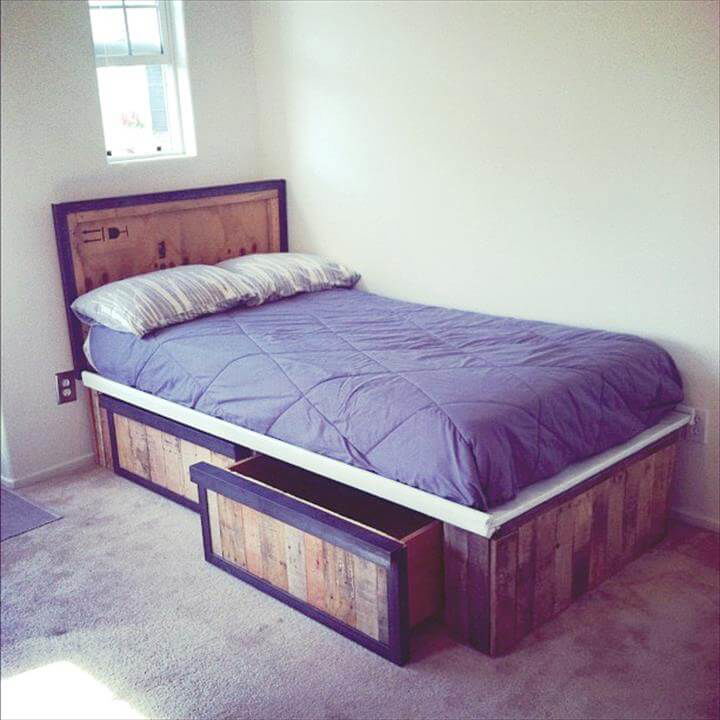 Pallet Dog Bed: