Pallets are basically the free and useless wooden skids that come from those trading ships after a great duty. They are just left to rot away on the ash piles and dumping grounds. They are always so sturdy that anyone can enjoy them again in some other serviceable shapes in home through his own art of wooden recycling. If you want some plans about what to do with those rustic shipping skids to make some bigger statements of home decors then these DIY pallet signs and wall art ideas will surely go to rock your world!
Just make those old and aged wood boards deconstructed and then reconstruct them to get any plane shape to be installed to your home wall.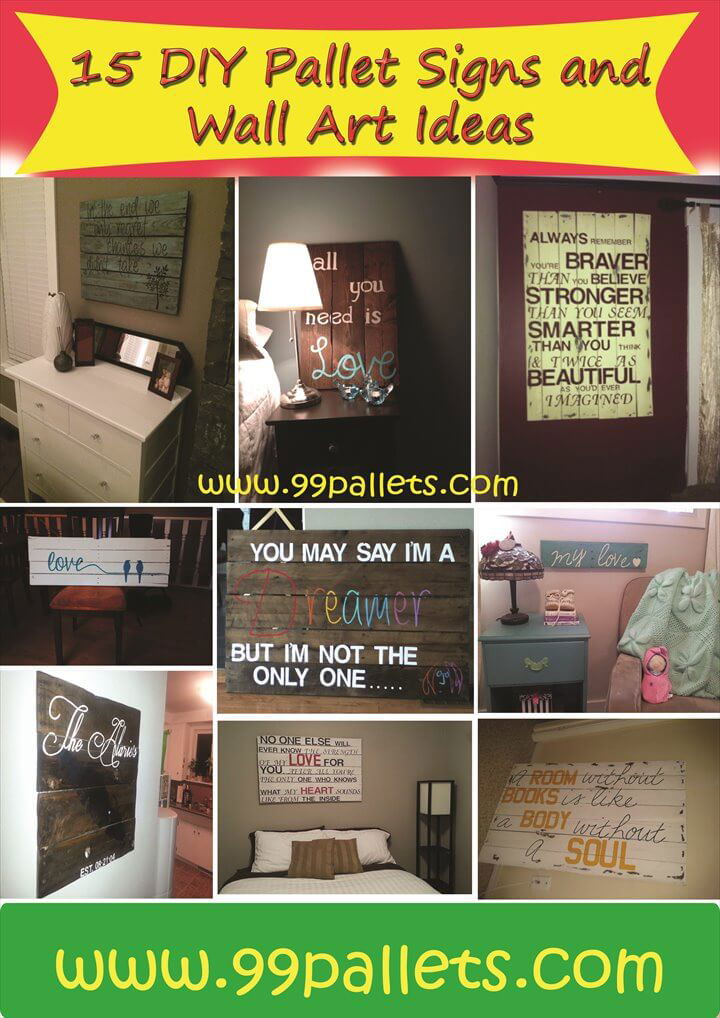 After you get a perfect wall mount, go for to write over some love words, sayings, sayings or even the family rules to get the love gifts for your lover, mother, father and also the custom family rule wall charts out of them. You may go in simple yet creative way and can also go wile while painting or writing over something on these easy-to-mount pallet boards.