Patio and outdoor are two most soothing aspects and places of a home layout. Every body loves to sit at outdoor garden to relish the open natural breeze and sun. To avail this serene place, we need a reliable type of furniture which would carry a full set of necessary components like sitting chairs and a table at the front. This centerpiece table we have got from the rustic pallet to enjoy a lovely DIY pallet outdoor salon. Table has pure handcrafted appearance and is looking so dominant in this eminent black theme. Table carries all to be a sturdy one and highly utilitarian for home services. This appreciated and cool bunk of two pallets to make this DIY pallet coffee table is much fascinating in this crafting mania. We have regained it from pallet wood which was just about to decay and was lying idly in neighborhood. You can try this sophisticated DIY pallet furniture at home.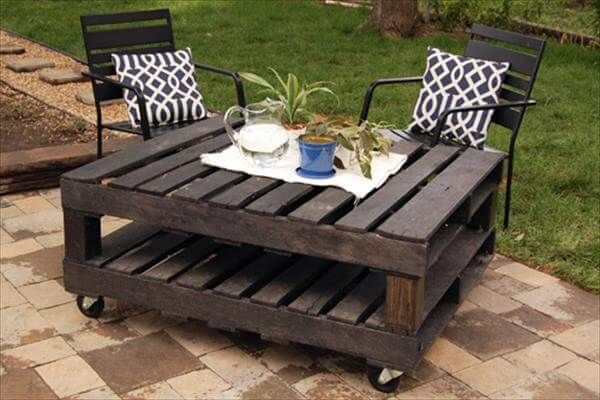 This DIY pallet Table is just so easy to move to any direction, you will guide it due to metallic casters and wheels to it. This would be of great importance in home due to be a highly serviceable object in home. Make it located in living room, patio or at outdoor it would carry the same charm.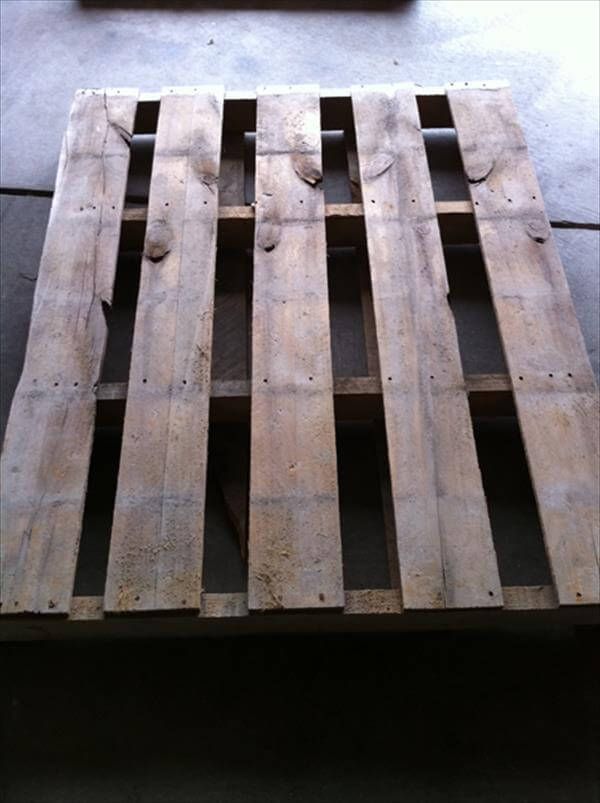 We have gained this rustic pallet wood from neighborhood while were on the way to home. Most of the people used them to get warmth and energy by burning the pallets. But if you think a little bit creative with a broad mind you can extract various cheap solutions for your home furniture and wooden furnishings.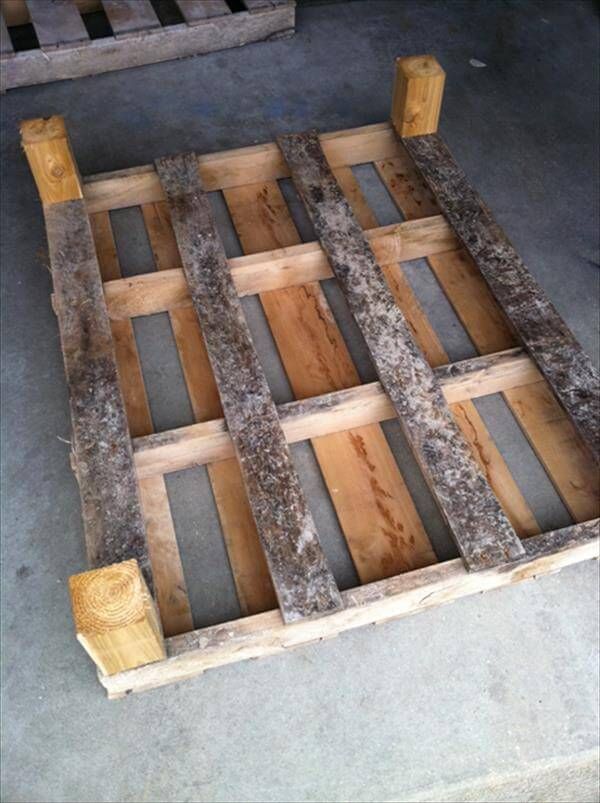 We make an initiative to framework for pallet coffee table by making the base of table which consumed a one pallet skid and some tiny legs have been also given to it from leftover pallets in the construction steps during cutting.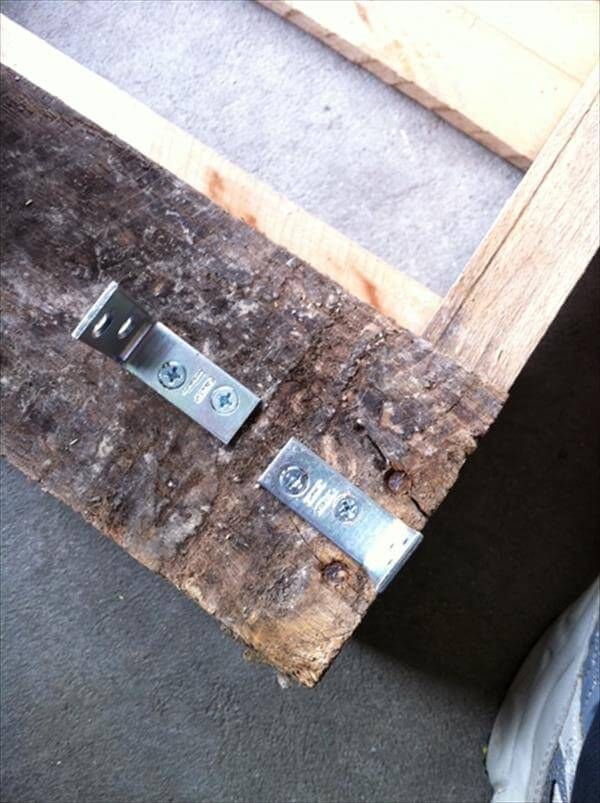 We have used some metal brackets at the corners to make a bunk of two pallet, this will help great to hold up two pallets together on one another. These bracket have tightly been fixed at four corners of the table and have a durable grip.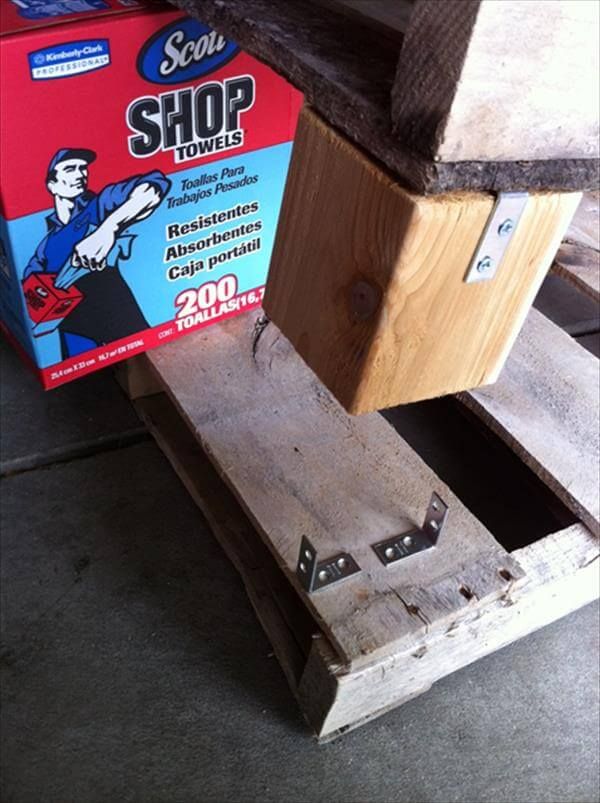 Now attache the previously made pallet board for table and fix it in the mouth of brackets and use screwdriver to tight up the screws after making both part assembled. Grind the edges first to make the junction even and balanced, this would surely add precision in work.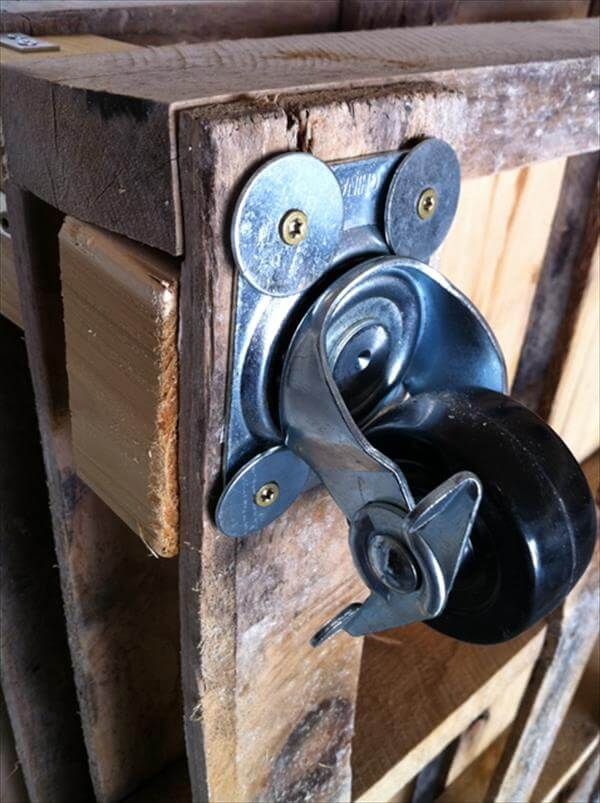 Go to hardware store and get the lovely one casters to make run with just a soft push at the back. There is a versatile range of casters available in the market which contain every size and color to make you select the one for personal taste and likings.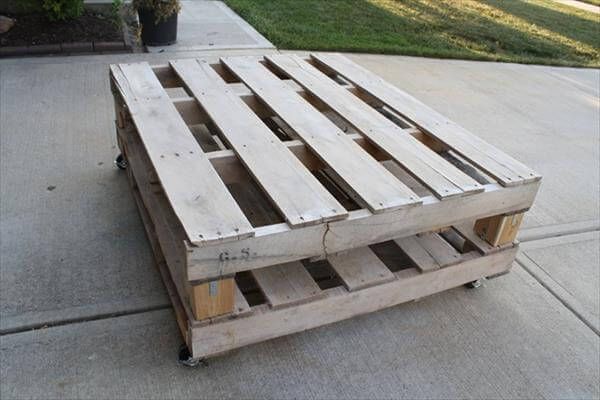 Here is the rustic and vintage emergence of which we have recovered from pallet, a nice and durable coffee table in graceful and eye-opening antique hue. You can plan various up-gradations to get this converted according to trends and fad. You can make it varnished, waxed, or painted, we have only get it stained with minwax stain that gave a perfect wooden black shade to it along with strength and power too.