Here is another fetching example of crumbled pallet wood which came up with much aesthetic and serving appearance. We were having some pallet chunks and crumb which were remained during a DIY pallet bathroom shelf, we utilized them creatively and found this DIY pallet shelf and towel rack out of them. You adjust this pallet setup to anywhere in home especially in the bathroom and kitchen. We have raised it wholly on rustic desires and it carries the nail holes and some weathered wood signs and dings which make this DIY pallet towel rack completely vintage.
Pay a little bit attentions toward the wood around you which may be in any form and reuse it to get some utilitarian and profitable designs out of it. Get some supply of pallets and try this phenomenal pallet inspiration to compliment your home wall remarkably. We have got it chalk painted with hands but you can go with any pastel shade of paint or stain for its custom and personalized behavior which you want.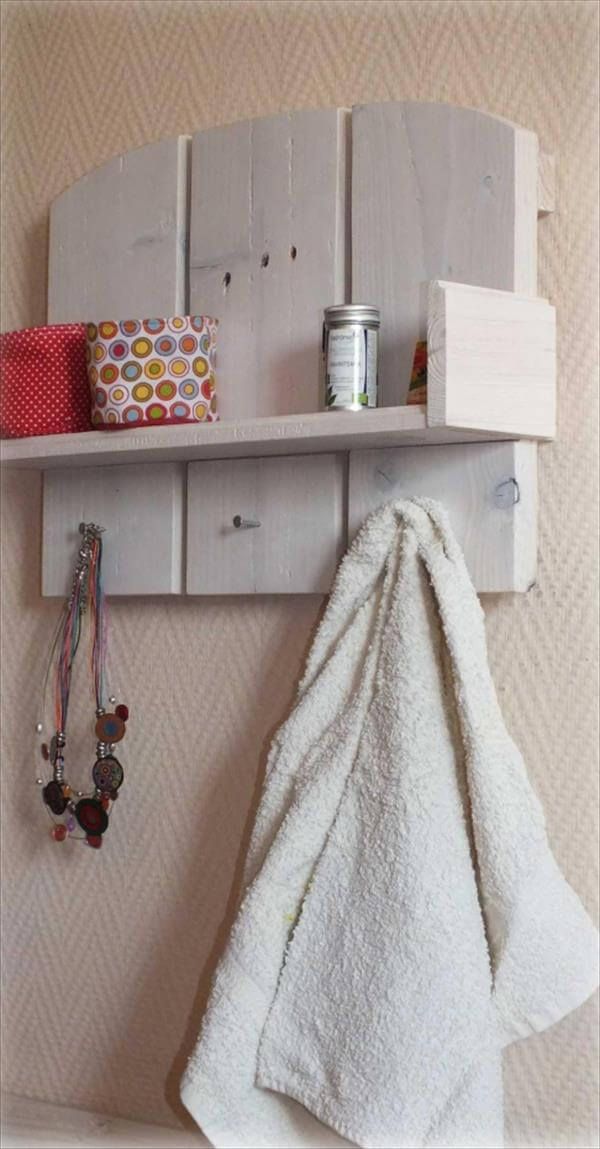 Shelf has been made with some left out space underneath which we have nailed for hanging need and will work very best as a DIY pallet coat rack in home which would be a great utility purpose.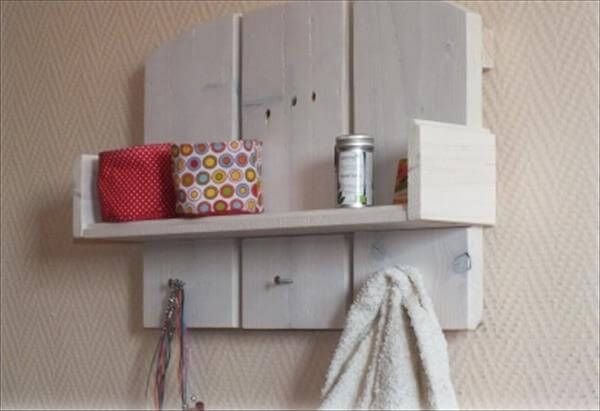 If you are using it in bathroom then your shaving equipment and makeup tools can easily be managed on this wooden pallet shelf which has been recovered from some odds and bits of pallet wood.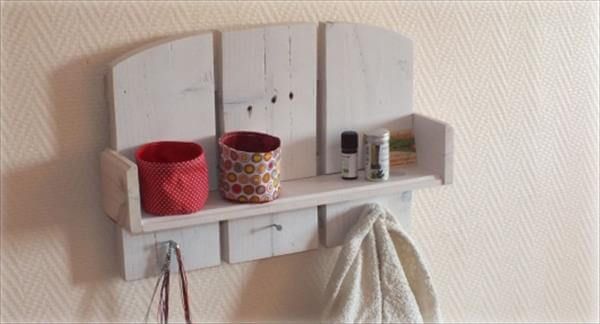 You can also use it at hall way or entry as pallet coat rack and shelf panel can easily be customized for murals and picture frames to get a charming display.