The safety of lot of valuable things in our lives is assured with the small keys like the home keys, drawer keys, car keys etc. Being small they are easy to keep but there is one disadvantage too and that is they easily get lost and all of us spend a lot of our precious time to find them in the tight morning hours. So before they create more trouble by getting displaced, do consider some proper holding space for them. And to have key rack in your entrance or foyer is the best idea to do that and with pallets you can make one of your own and that too in a short span of time.
Just have a look at this fun and functional looking DIY pallet key rack with shelf having been feasibly made from the stacking of few pallet pieces together with three screwed hooks. You can hang your keys on the hooks and the shelf would hold some extra stuff like the bills, wallets, mails etc or you can load it with some delicate display stuff to add beauty to the decor.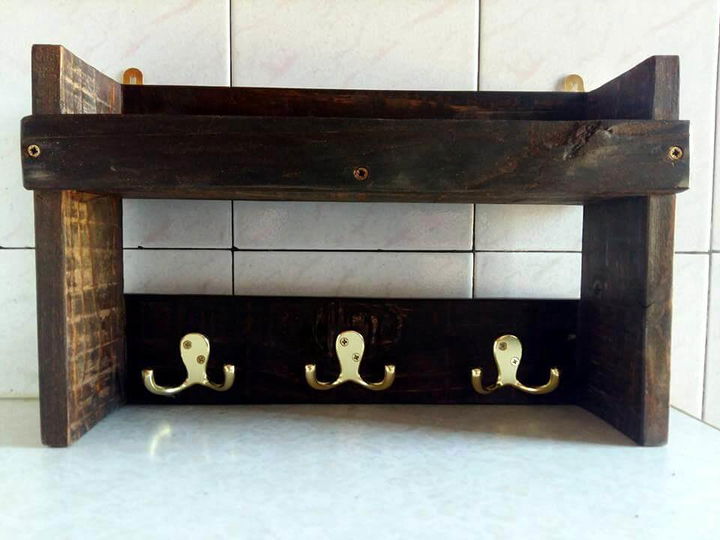 The keys are the most important thing to get along while going outside of the house so keep them safe and organized near your door with this pallet made key rack made using a few slats and metal hooks.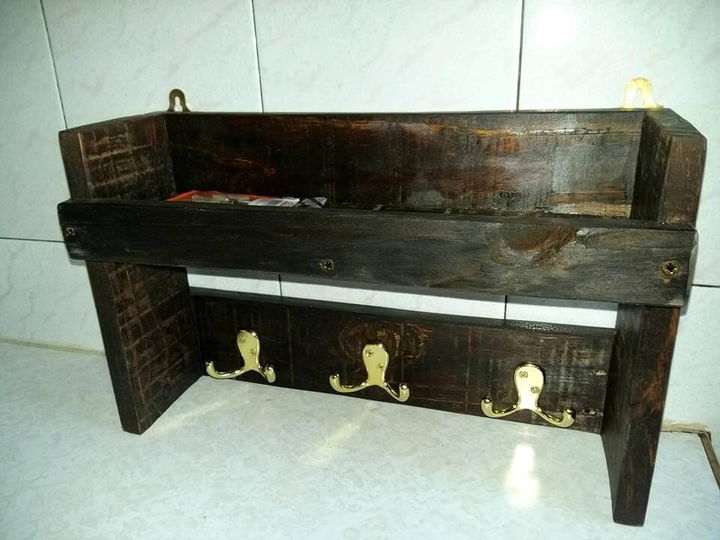 This amazing key rack for the walls of your foyer would be a functional addition and requires a few pallet cut slat pieces to be stacked together and get it so nicely and instantly done to be used.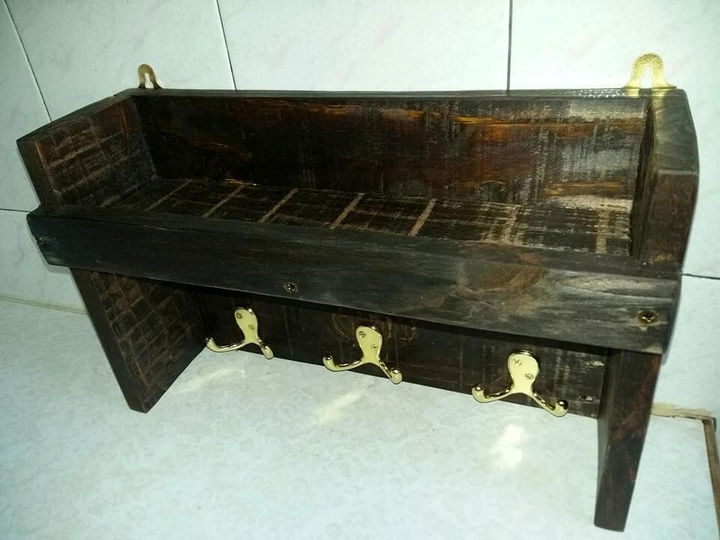 You can hold your car keys, drawer keys etc on the hooks while there has been built an extra added shelf where you can hold some more items of your like bills, mails or some show pieces to enhance the decor level of the foyer.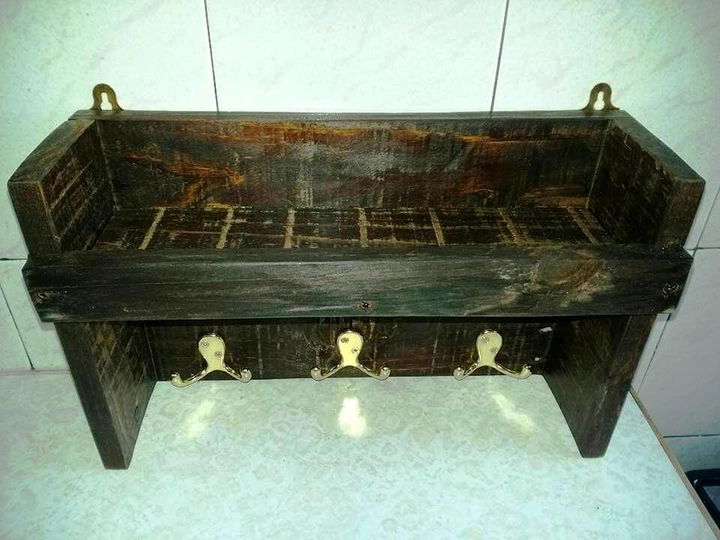 This so much functional key rack has been finished in that intense dark cocoa stain so that it looks really rustic and enriched in its appeal to get an instant eye of every on looker over it.
Made by: Recycled wood creations by Mike