Storage is always a tangling issue for a house and if you have short space problem or a compact apartment then this problem gets even worse. So better have some smart storage plans for your house which are clever in design and shape taking less space and storing a huge amount of your accessories. No doubt you can get a functional and stylish storage console item in the market but they are much expensive to burn a big hole in your pocket.
Don't bite your nails with worry as here we have a very cheap and easy to access solution to your storage problem and this is DIY multi-functional pallet rack unit built with the sturdy and durable yet free found pallets. This rack boasts a very industrial design and can be used in a home and a shop to hold your stuff proudly on its eight racks.
You can organize more than one items on it like books, show pieces, photo frames etc. Finished in that dark brown shade it looks awfully rustic and would add a shabby chic touch to your home decor.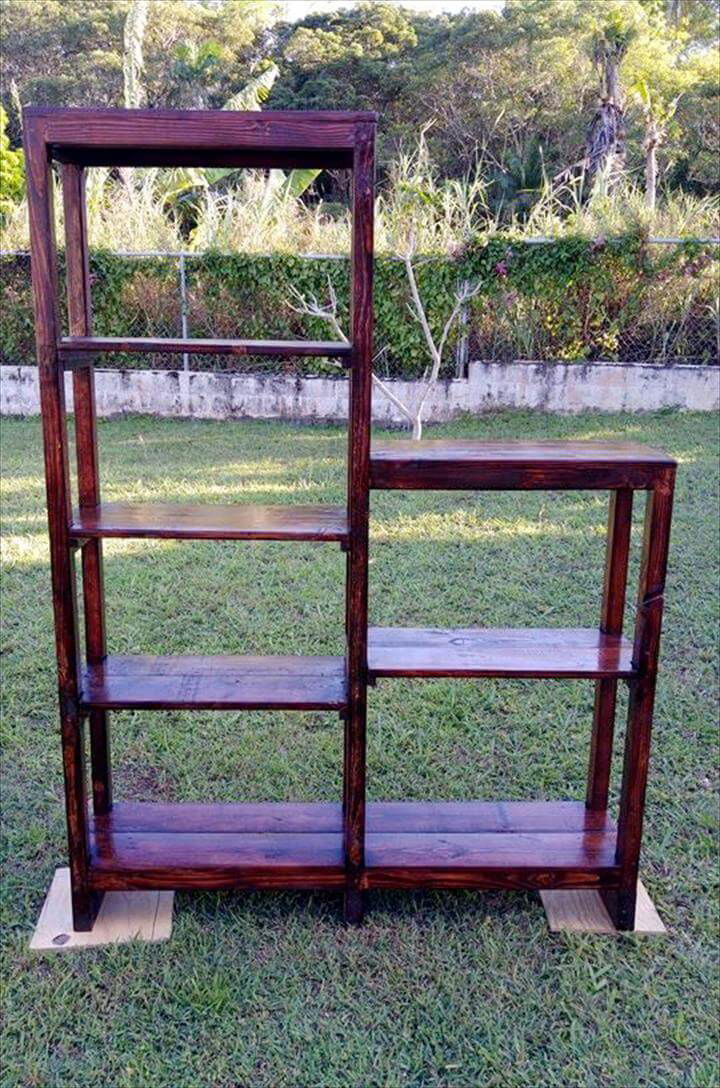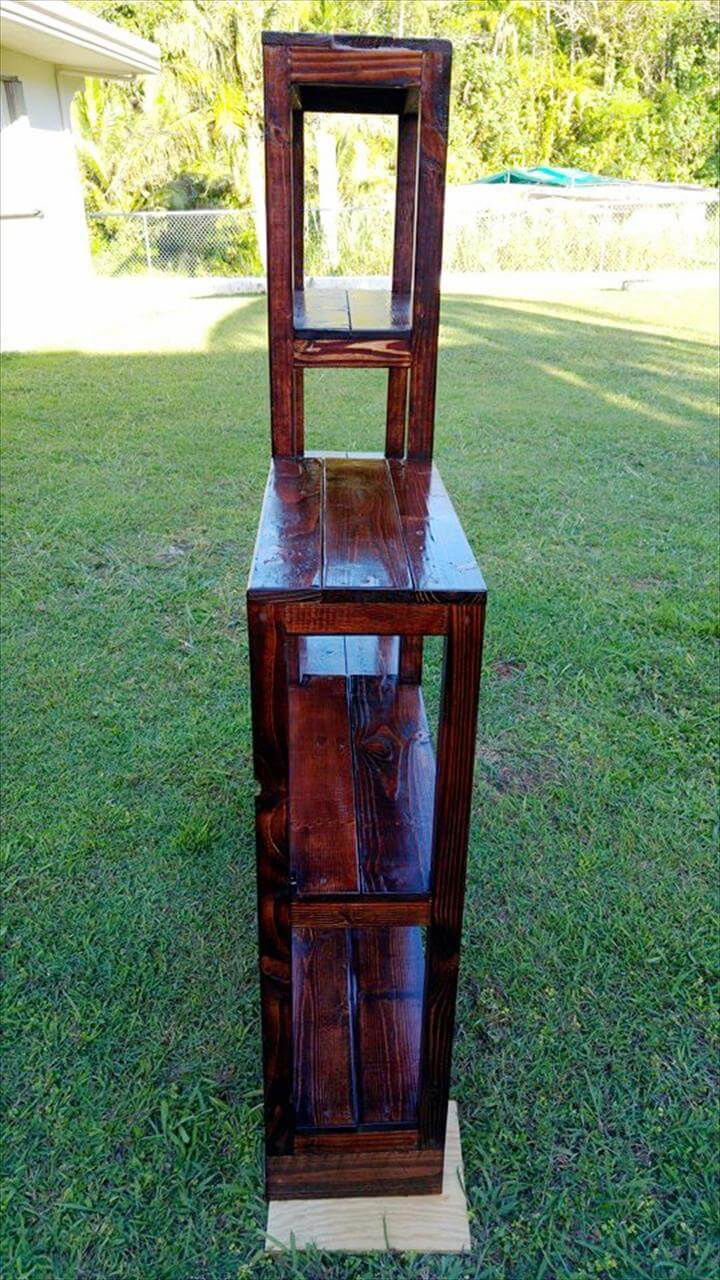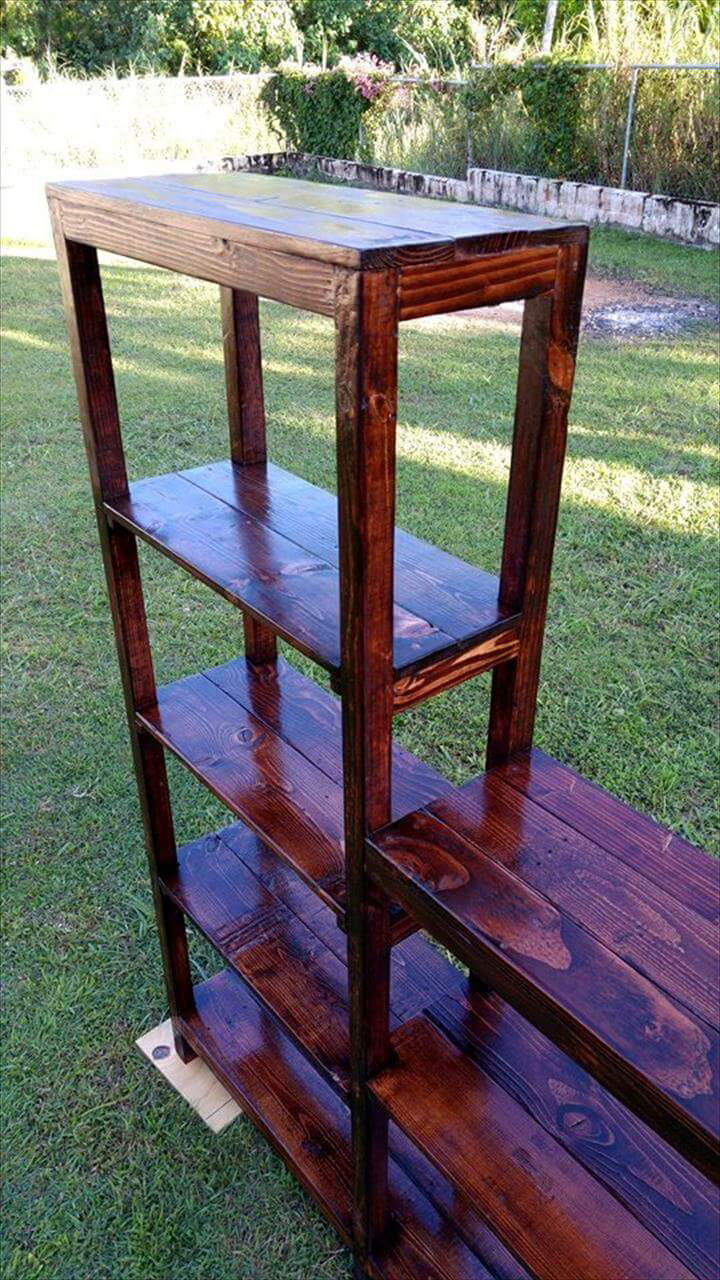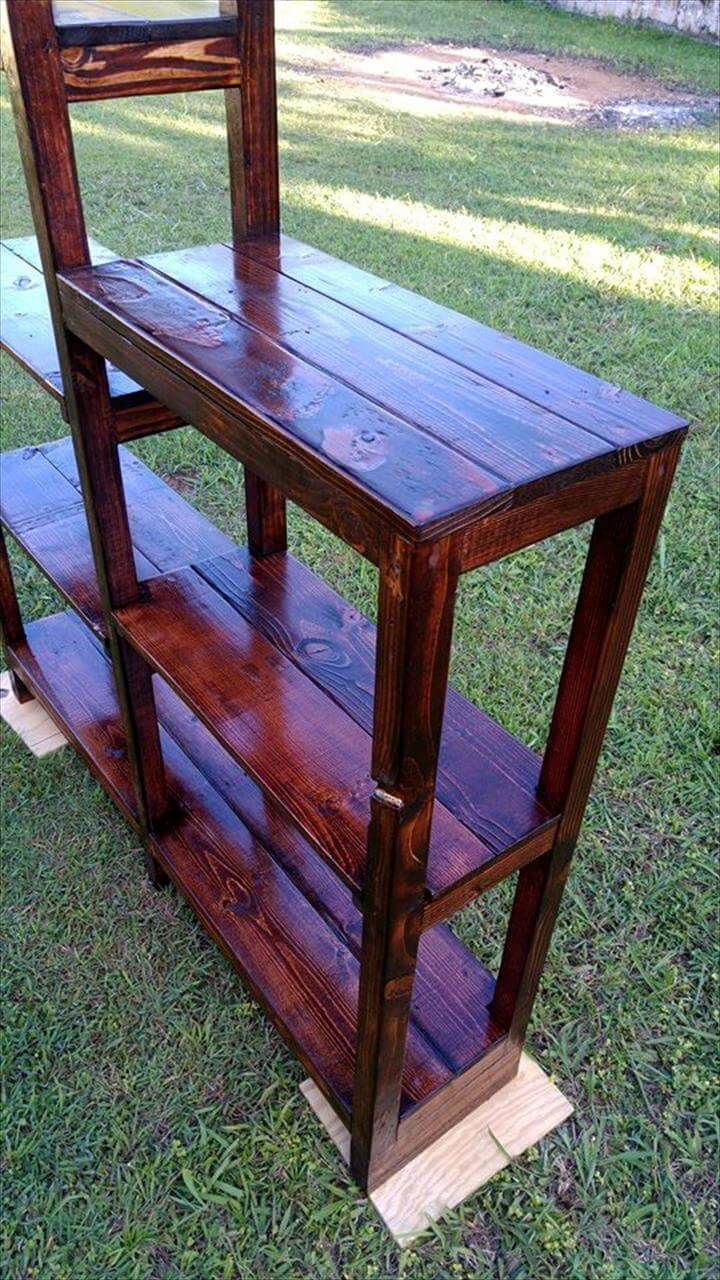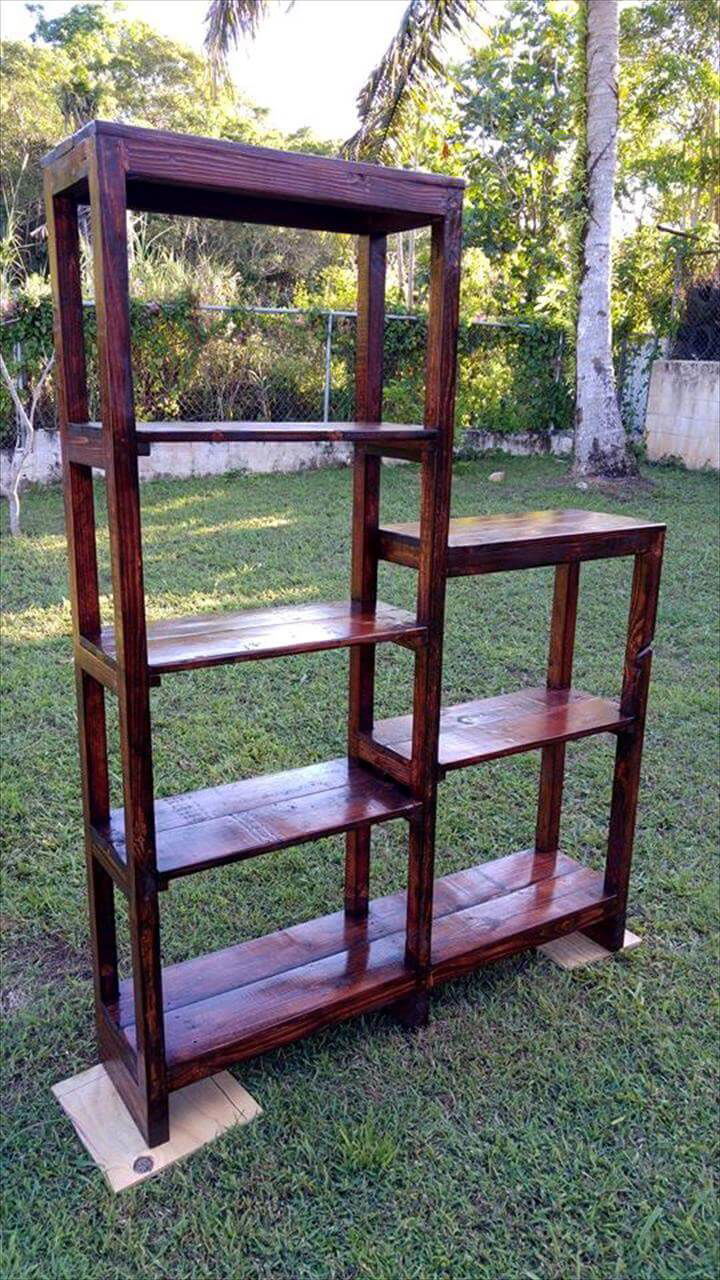 Made by: Guam's Pallet Guy