Racks are very chic invention to carry a lot of item in a minimized area and often held great for home wall. You can play with pallet wood in so many different ways this DIY pallet rack and shelf idea is also much different and rare. We have featured this wooden frame with double sided metal hooks and some knobs which are much for hanging needs. You can hang your scarves, caps, hats and coats very aesthetically on this wooden DIY shelf design.
We have purely salvaged this wooden rack frame from pallet wood reclaiming which is much thrifty and cautious in budget. Get the pallet wood which is main ingredient and component for this whole crafting work, you can find it in the surroundings and at backyard where mostly people throw out such a pallet boards. If you have really liked this behavior of pallet wood then add these pallet projects in your to-do list and get your home on much serviceable trends.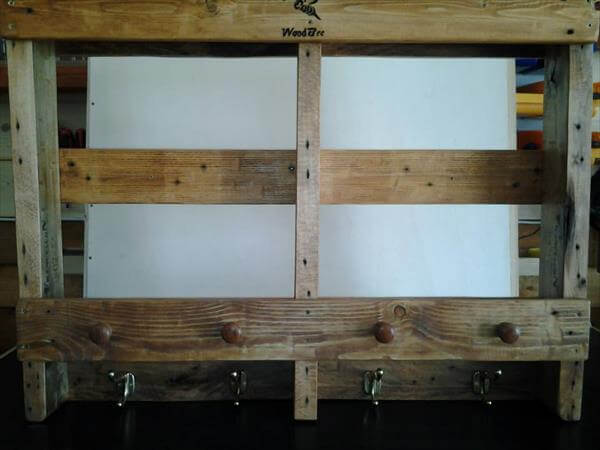 We have given it a mid century inspired look which can add a unique and antique character to any room ambiance. Double sided hooks have also been reclaimed from home scrap and you can also buy it from the near one hardware store.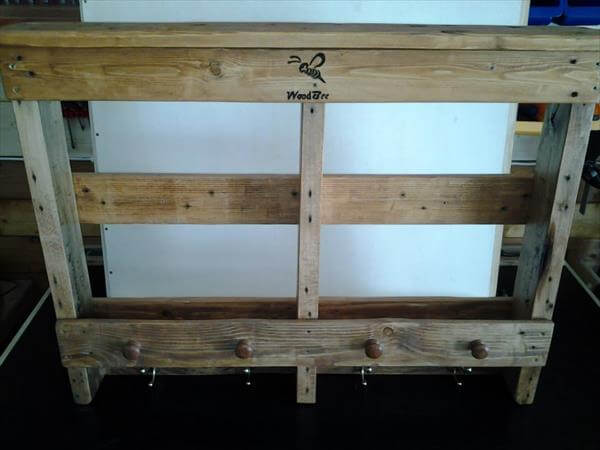 You can also use it as a DIY pallet jewelry rack and it would work great in that case if we make it mounted on any room or hall way wall. We sure that it will receive some really appreciated comments from the visitors and family members.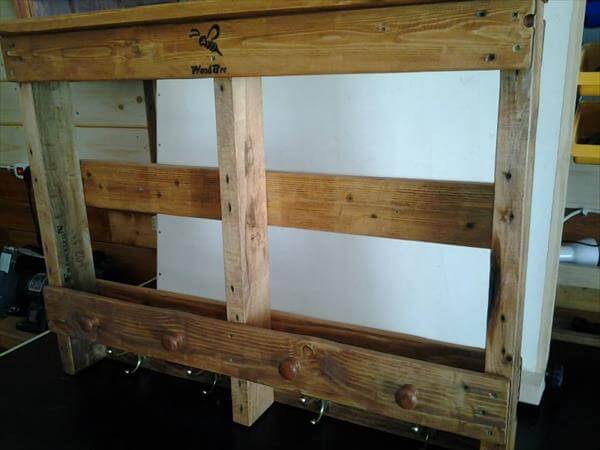 This chic wooden pallet furniture will make itself adjusted very beautifully in the bathroom to hold the bathroom tools and accessories. It would also be a very clever scheme to store up books in the study room or in any room throughout your home.