We have made some cozy adjustments with pallet wood at home to make a displaying shelf which will also act like a DIY pallet key rack at the same time with a few hooks at the bottom position. We have recently regained it from pallet wood reclaiming to have thoughtful knickknacks on a budget. This homely produced little shelf can be a graceful focus of decorative display to any room wall area.
The historic wood looks are due to walnut stain to it, coated about 2 times for chic shine and grace on wood grains. You can add murals and scenery in the picture form on to the depth of this tiny shelf. The nicely held and fixed assemblage of wooden planks has firmly been done though hot glue addition of joining sides. Get hallway key organizer to avoid loss of keys in immediate situations. The keys of any room, cabinet, or any lock throughout your dwelling can gracefully be organized on this key rack and decorative wooden organizer.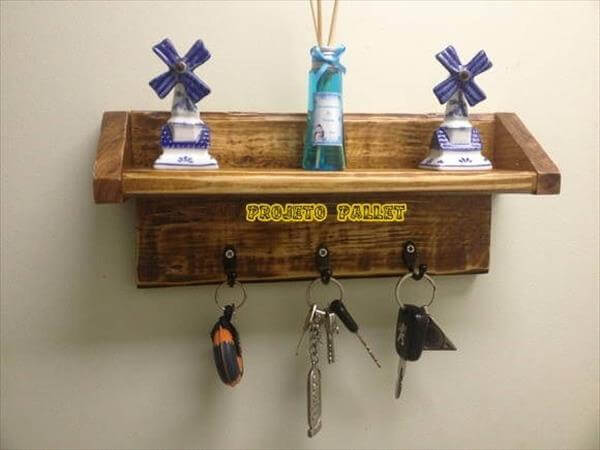 Three metal hooks in black color have been plugged into the wooden rack for keys, when ever we need any of them. The hanged keys give a visible display which makes us comfortable to choose the needed one.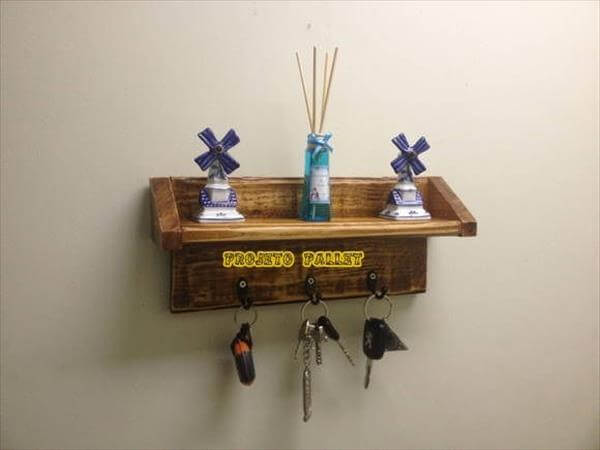 The upper depth of the pallet shelf can be used for books, informative accessory, toys, artificial and handcrafted gifts and many other great options.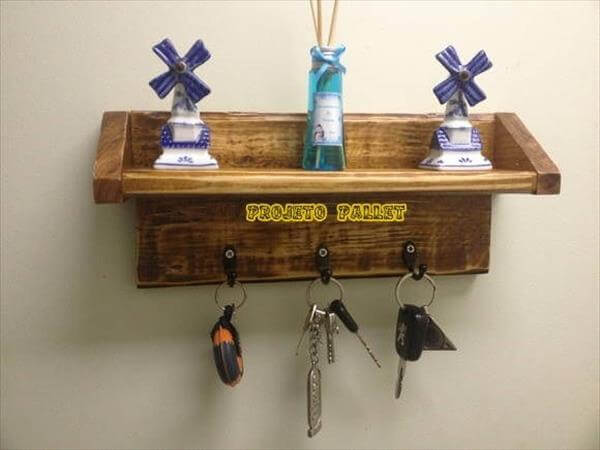 Whole this 2 in 1 model is almost free of every type of cost on its makeover, you will just pay for the hooks but you can also use them from home scrap and deleted material.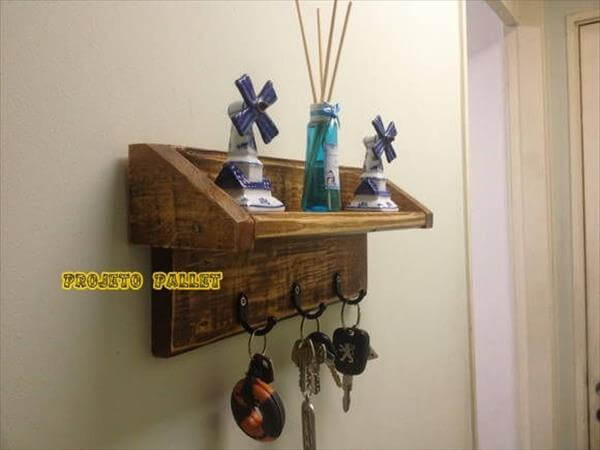 Almost every wall area  will accept this wooden delight with open arms, but hallway and entry way locations are recommended and most suitable in our opinion.