It is awesome to have some fantastic wall decors but without a perfect display unit, they will get a sharp visual focus! So it always demands for some amazing display points if you want to lure the number of views of your personally selected items of decors! If your are just willing to go with some free ways then this DIY wooden pallet display shelves will make a great choice! This geometrical display unit is made of three square wooden frames made of pallets! By making some cuts in underlay frame two more frames have been fixed over it for an amazing creatively intermingled wall hanging display shelf!
By sanding the wood down smooth and also by getting the wood a little painted or stained, one can just boost up the visual and inner strength of this pallet shelves that has all been built to inspire! It can beautifully display your books, antique pots, wedding gifts, picture frames and other item having some decorative value!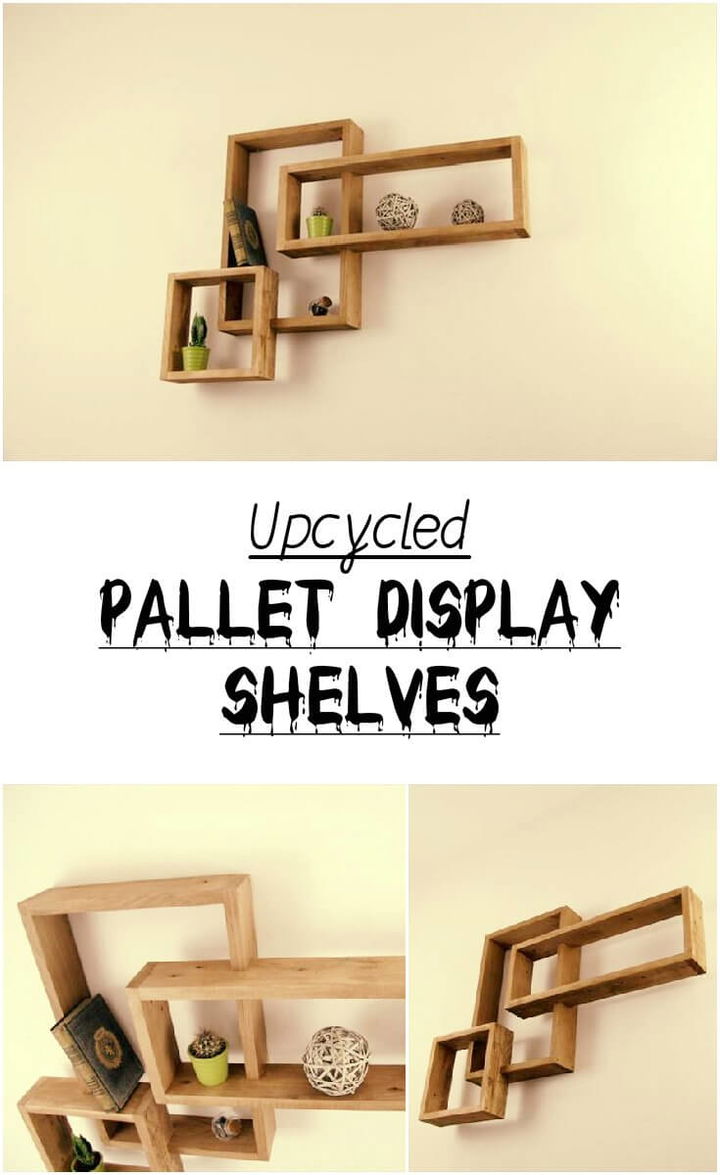 Deconstruct some pallets and build this shelving unit in less than 15 minutes by using the pallets slats you will get after the deconstruction of pallets!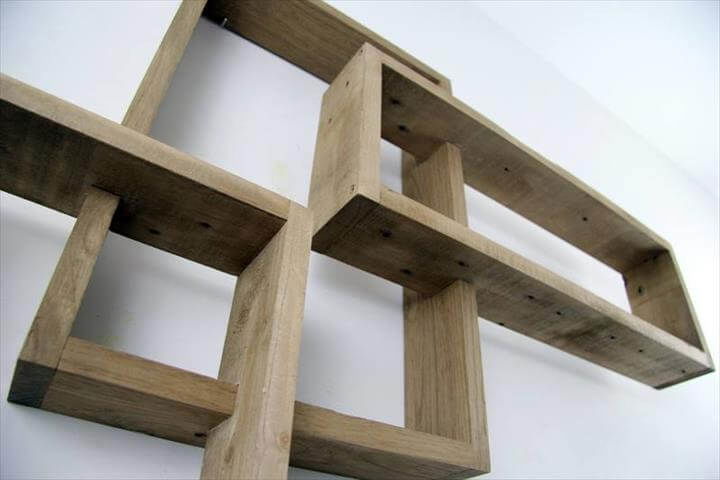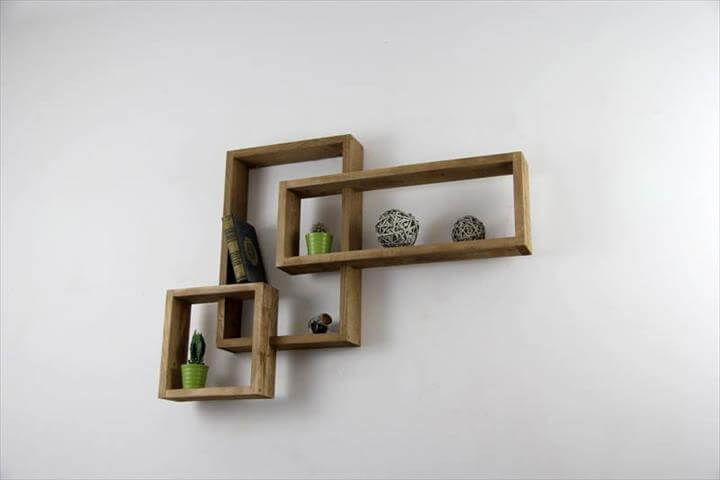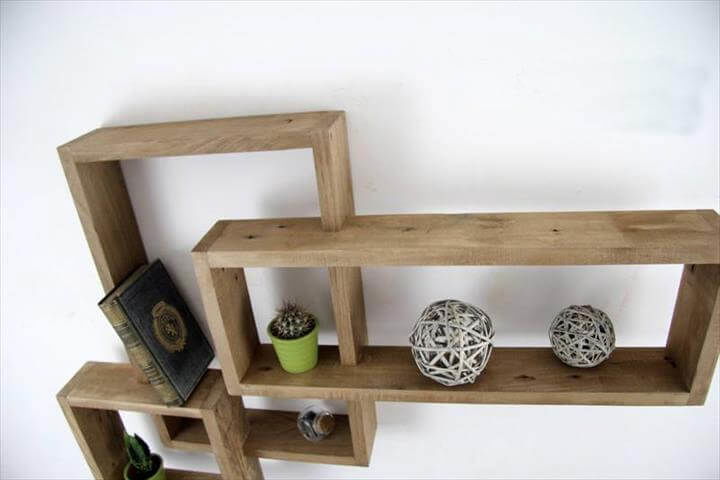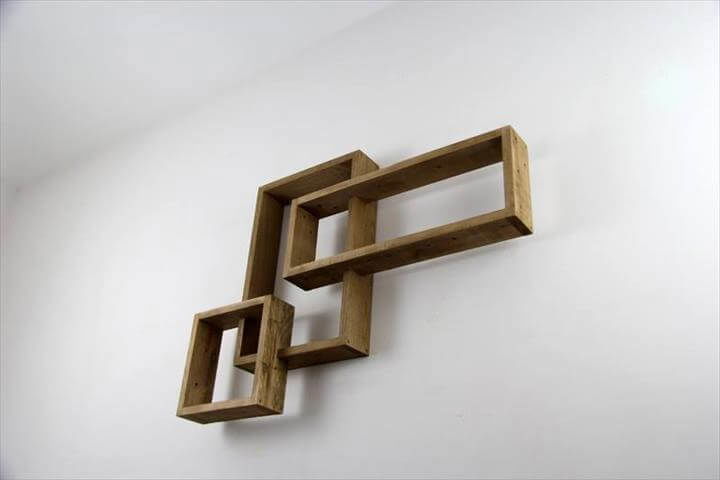 Made by: YvaR DesigN