We always seek for some great options to display our items of interest and art and this is also true for your picture and mural frames. Shelves are just best ever options to organize your things in less space in artful manner! So if your want to enjoy an art style shelving in your living room on a budget then choose the pallets to go ahead! Pallets can really be turned into handy shelving units as they are always feasible to be modified into something more special and functional, even into furniture!
This DIY pallet box style shelving unit has some creative storage sections can display your things in very eyeful manner. To make this DIY pallet wall hanging shelf more attractive and visually pleasing, you can select a bold paint or stain shade for it that will also make it more lasting from getting weathered or old! Do try this awesome pallet furniture for an enjoyable wall mounting pattern of shelf!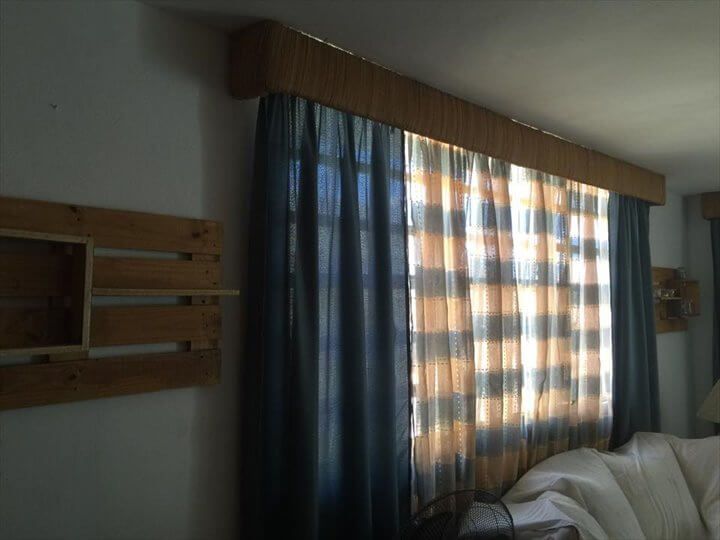 Deconstruct the pallet boards to plan easily what you want, then pick the strong and healthy looking boards to go for cozier constructions of shelves for either room of your home most likely the living room, kitchen or dining room.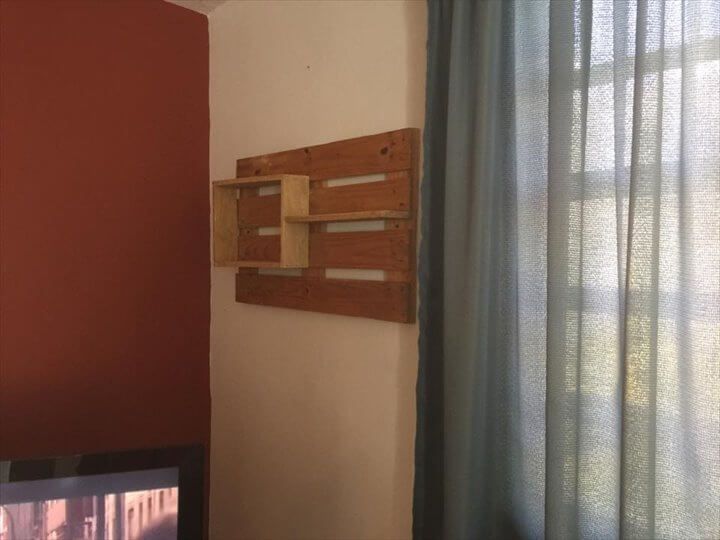 Creative a wall mounting board first then build different sections to put over your items for better display! This box style shelving is also super gorgeous and cool and is really compatible to your modern chic interiors!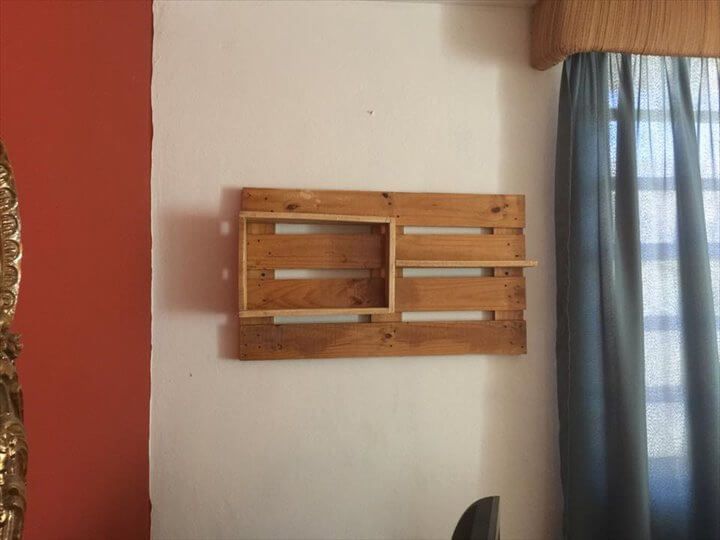 Submitted By: Rivera Mateo Gerardo
We have given here dozens of DIY pallet ideas to build the custom shelving units, kitchen racks, wall hanging bookshelves and much more! Do check them to know about some more creative uses of pallet wood to add more comfort to your life on a budget!
Another good purpose of pallet wood recycling is that you give a second more chance to old wood to be functional and useful again for your home! Recycle the pallets to take part in wood waste reduction!