One thing that is being produced in a plentiful number from the pallets is the Shelf in a variety of styles and designs to organize the homes in different tempting ways. There are many kinds of shelves that can build from the pallets for different storage and organization purposes but for the display and holding of décor ornaments the wall mounted shelves or shelf units are the best options to opt for. And here with this DIY pallet shelf for walls we present you a whole new avatar of the display shelves that is purely unique and creative in shape.
This cute and functional shelf looks like a small ladder design with that tilted dimensions and small step shelves. And believe within a few hours you can craft his shelf out the long and small pallet piece used to form the sides and the shelving levels respectively. Vases, artifacts, candle holder and handmade crafts all can be individually displayed on each step of the shelf and thus making really fancy exhibition for an eyeful look.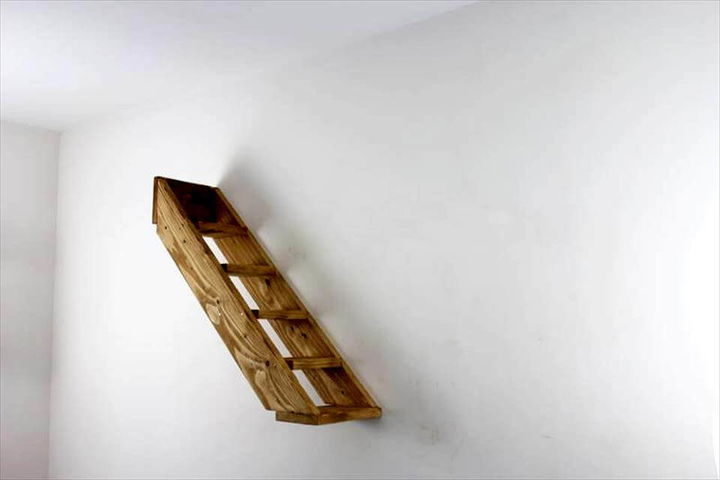 The pallets have been used in slats and planks forms to shape this too cute and adorable shelf unit for your walls so that you can organize in style.
The long pallet slats have been used as the supporting sides and the small piece of the pallets have been used as the holding shelves screwed to the side slat pieces.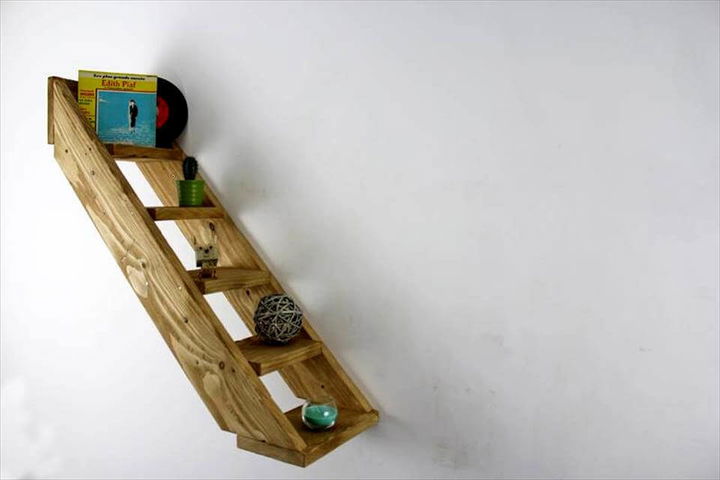 The shelf resembles to a small and cute ladder and have the same tilted shape and thus you can gorgeously organize your embellishing and decor pieces on it.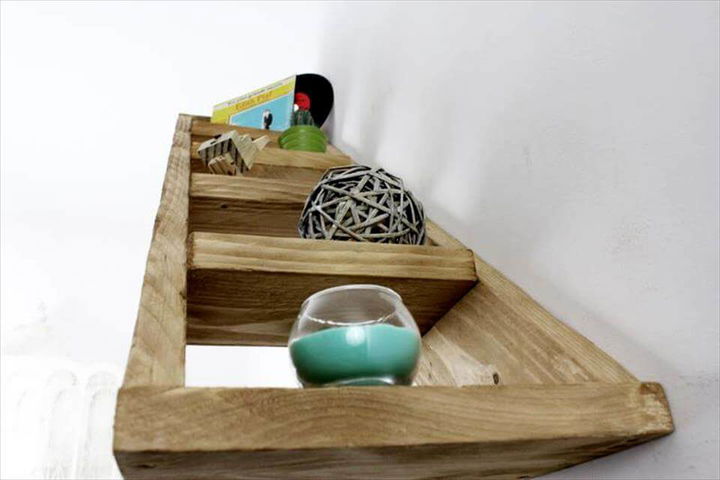 Being mounted up high on the walls it would make a gorgeous space saving display holding your artifacts and decor ornaments on each step of its ladder style structure.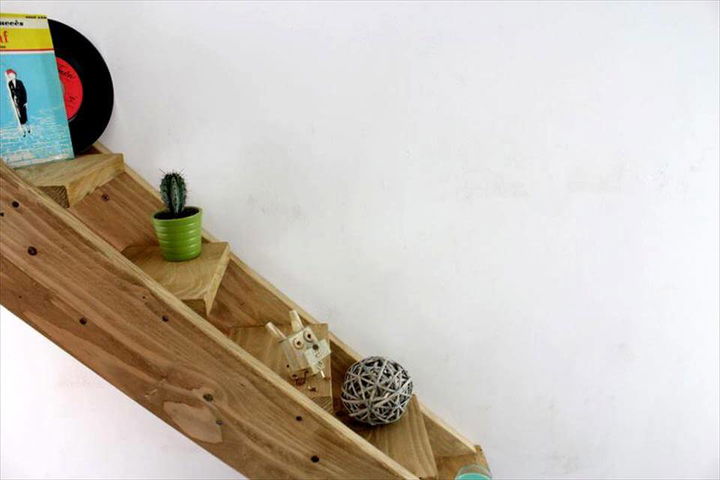 This lovely and unique styled pallet shelf unit as been kept rustic with an unfinished look having been achieved only after the sanding down of the pallets so that it looks natural in its woody appeal.
Made by: YvaR DesigN