If you are interesting in home wooden crafting then pallet can be benefited in very best way to earn domestic furniture and wooden delights out of it. We have constructed a DIY pallet porch swing which a great and enjoyable experience in the summers. We have just built it to last with very long living stability. We selected the home front porch area for swinging fun out of pallets. This pallet wood reclaiming came up with very nice pallet swing ideas which held much precious and overcoming.
Not only this one we have also created DIY pallet bed swing, pallet chair swing and also the pallet sofa swings with same hanging experience. Pallet wood gives the cheapest bypass to get such an luxury furniture components which contain no overflow of money. If you have really liked this subtle pallet inspiration then move on to find the pallet wood to get the swing setup which will work great at summer afternoons and in much leisure time to read the books and magazines.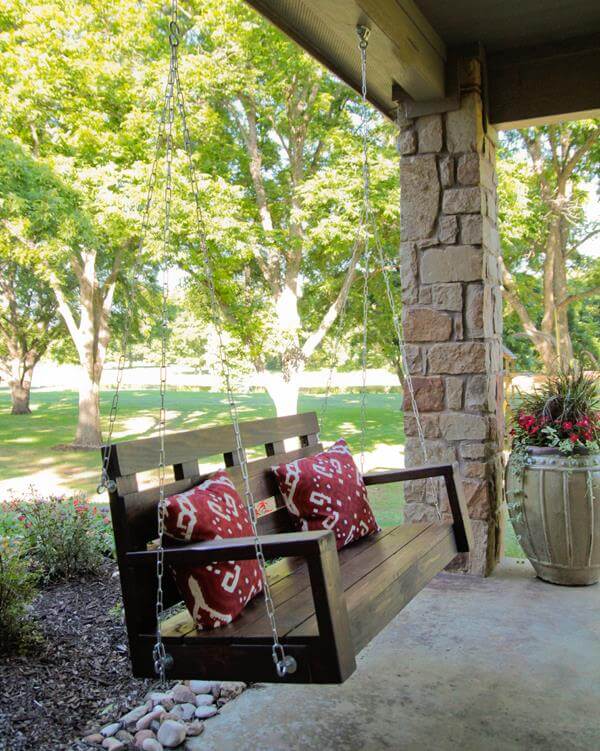 We have giving it a lasting hanging plan through metallic chains which can handle a lot of weight and have been supported with roof shafts. This DIY pallet project is just a piece of cake to be duplicated at home.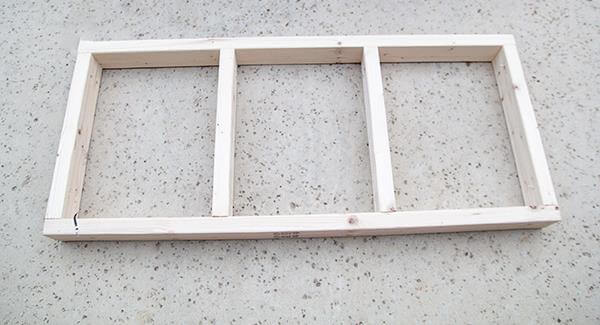 We prepared first an angular frame out of pallet wood for the berth portion of the swing. We did this with individual pallet pieces which we got after dismantling of pallet wood.
After getting the sturdy berth we moved on to get the backrest, we arranged some equally thick pallets in "E" shape and got the back rest for our 2 seated swing.
We have assembled the components by making pocket holes in them by using the Kreg Jig wooden tool for  this purpose. We also added a layer of glue between each joint.
Then we fixed the both berth and backrest sections with nice hardware support of nuts and bolts and also the screws. Now we have to just fill the empty portions with perfect alignment of pallet planks to finish it off.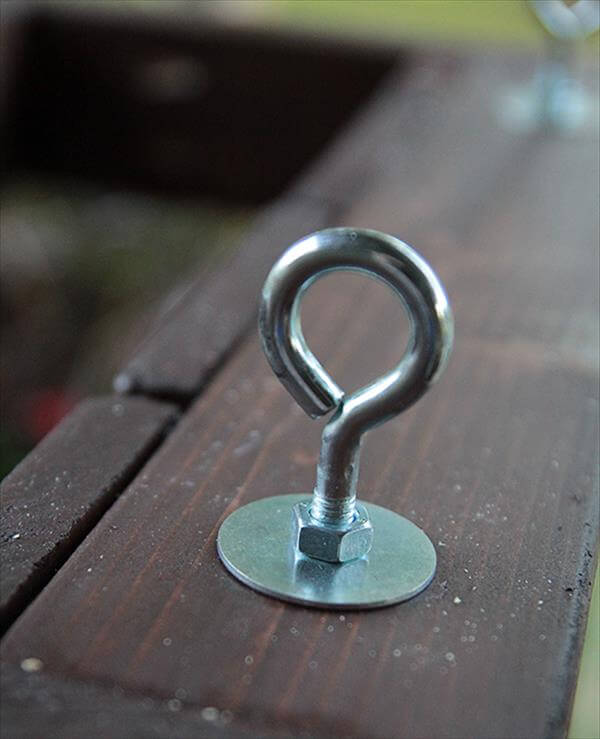 For sturdy hanging support we have added the metallic hooks with washers and nuts at the end. We have also stained the wood with dark walnut stain to get this rustic and weathered wood touch.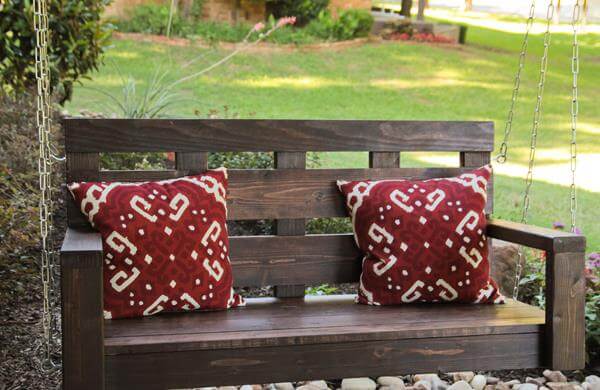 Then we provided it the chain support through metallic hooks and hooked the whole swing set up to the roof shafts and it is now ready to be seated on it.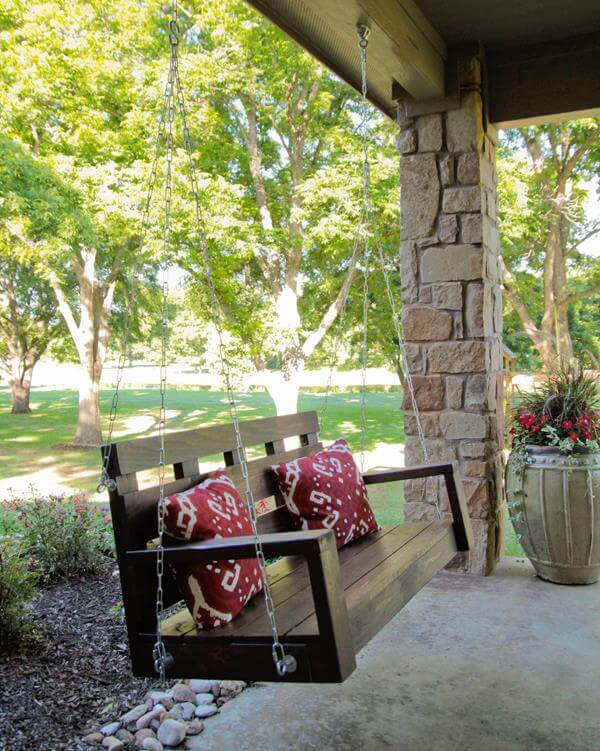 This entertaining pallet furniture can be hanged to anywhere in home you like but we have chosen the home porch area for this purpose. We have paid only for the chairs and hooks in this crafting work, the rest of whole is free of cost.