Get another miraculous and wondrous luxury DIY pallet furniture object to make your entertained and enjoyed with yielding formulation of pallet wood. This DIY pallet swing chair is the perfect luxury solution to relish the summer afternoons. If you are getting obsessed with the creativity involved in this handsome pallet furniture delight, then you will find the every tiny detail of construction here to do this at home without complications.
We have got all by disjointing and refitting of a big pallet skid which is much reachable to anyone. Here are some suggestions to get the top rated pallet wood like the building construction surroundings, shipping companies, DIY stores and sometimes the dumpsters. Once you get the pallet wood then you are just a few quick and simple one steps far to get this home centerpiece and cheerful designs. We have given it a perfect hanging with metallic and heavy duty chains, that that not only make it a quality material but also add a chic and sparkling character to it with metallic touch.
Things and tools you will need:
Pallet wood

Spy Bar or Pallet Breaker
Sandpaper or Electrical Sander (Palm or Orbital Sander)
Circular saw
Nails and screws
Screwdriver
Triangular Ruler
Metallic Chains
Hooks
Angle Irons Brackets
Paint and Brush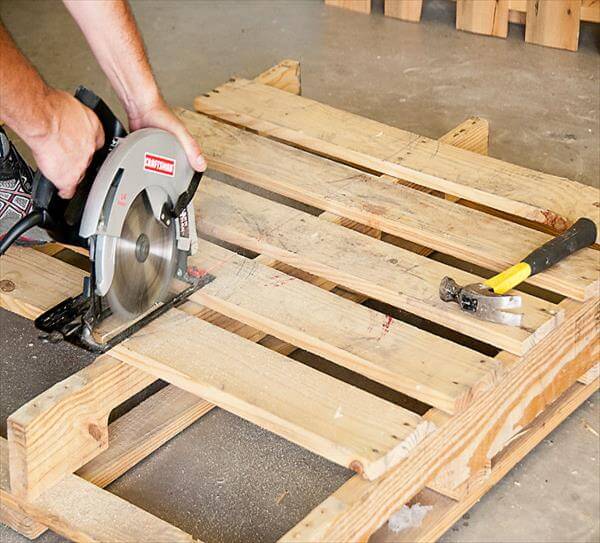 Take the pallet wood which have been sanded down with hand-rubbing with a high grit sandpaper. After getting wood back to beauty cut the pallet board into halves to confirm the berth and back of the chair swing. The circular saw would be highly manageable tool for sharp and precise cutting.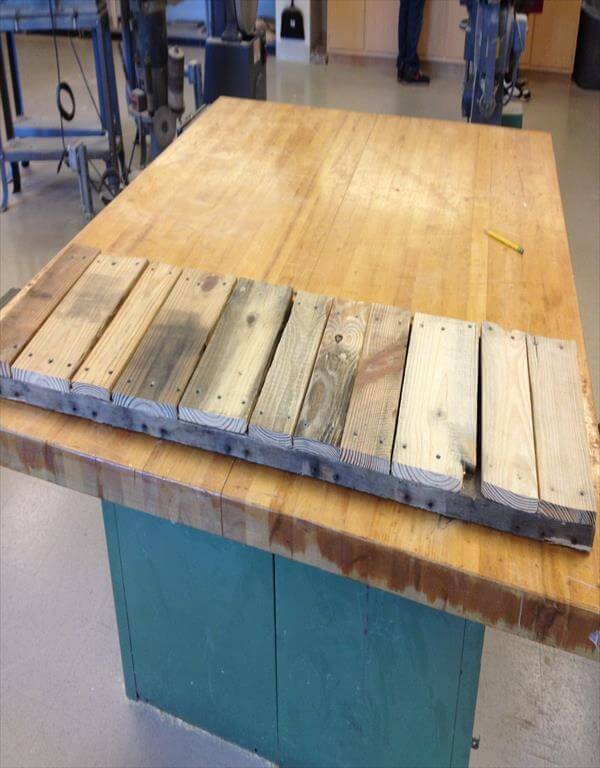 Remove any loosely bound nails and nails heads for through smoothness and get the cut half reconditioned to be get it attractive and handsome. Get the pallet wood splinters and cavities free to make it touch like a smooth, the stucco or patina will high these wooden imperfections magnificently like they never had been there on wood.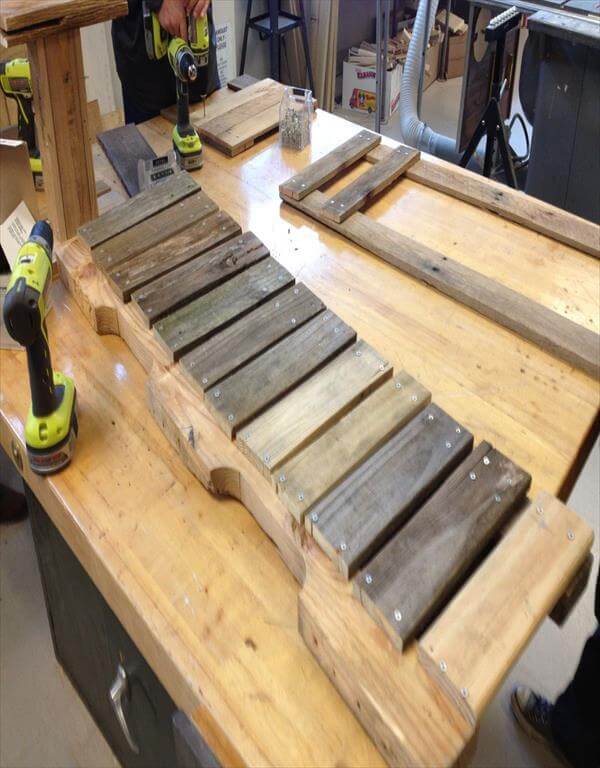 Now hold the screwdriver in palm grip and star adding screws which we have selected cross headed. Each plank have been assembled with two screws at each side to raised it up in durability. The same has been done with the second half to have and tempting back of DIY pallet chair.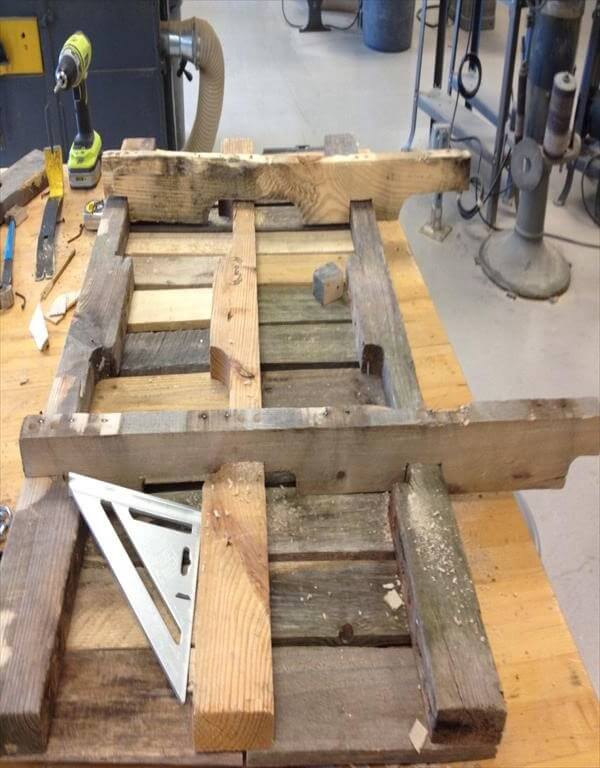 We have shaped up the base in a way that it hold too the frame for arms to it. This step is to get attentive toward what are your doing. To get it done in clarity use the rulers and other wooden tool for measurement plans to get accomplished and functional. One you have done all regarding to assembly, go for serene and visually pleasing finishing plan.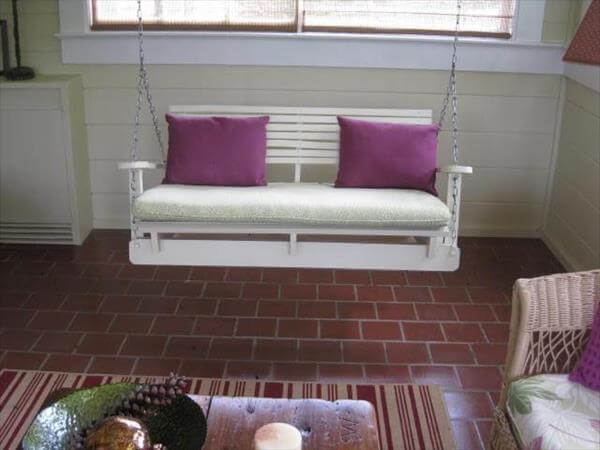 The handcrafted model of the DIY pallet swing has been give a hypnotic and tantalizing finish by paint and serene comfort. To raise in that royal and deluxe comfortable trends we have added to it a heavy duty and tranquil cushion with a two purple pillow to get a appreciated color contrast too. White splashy theme has been given to it through paint to make the rustic nature spruced up and spiced up.