While we think of wooden crafting, pallet wood is held above all. Due to highly availability and lasting nature people are getting interested in it. Here we have created a DIY pallet colorful outdoor accent table which is much much more than its functionality. This is very stunning pallet additions we recently made in our list of pallet products. This pallet table can add vibrancy and elegance to any living space with its eye-catching and colorful nature and can complement the home decorative plan remarkably.
Table has been given the standard utilitarian nature but the rainbow top makes it exclusive for chic embellishment purposes of home. We have also added to it a pallet lower paneled shelf which doubles the decorative space and can be used in plenty of way for storage and decors. If you are really willing to have this most sophisticated DIY pallet craft in your hands then find some closely held shipping place to get the pallets for this arresting table makeover at home.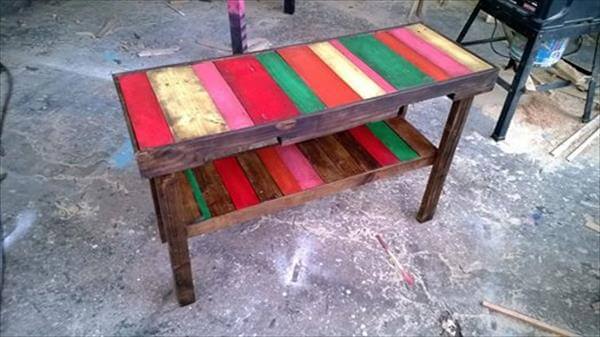 We started off this arresting framework of this DIY pallet outdoor table by tearing the pallet apart to have a pile of individual pallet pieces. Then we configured out some clever dimensions of our targeted table by using the measuring table and tools.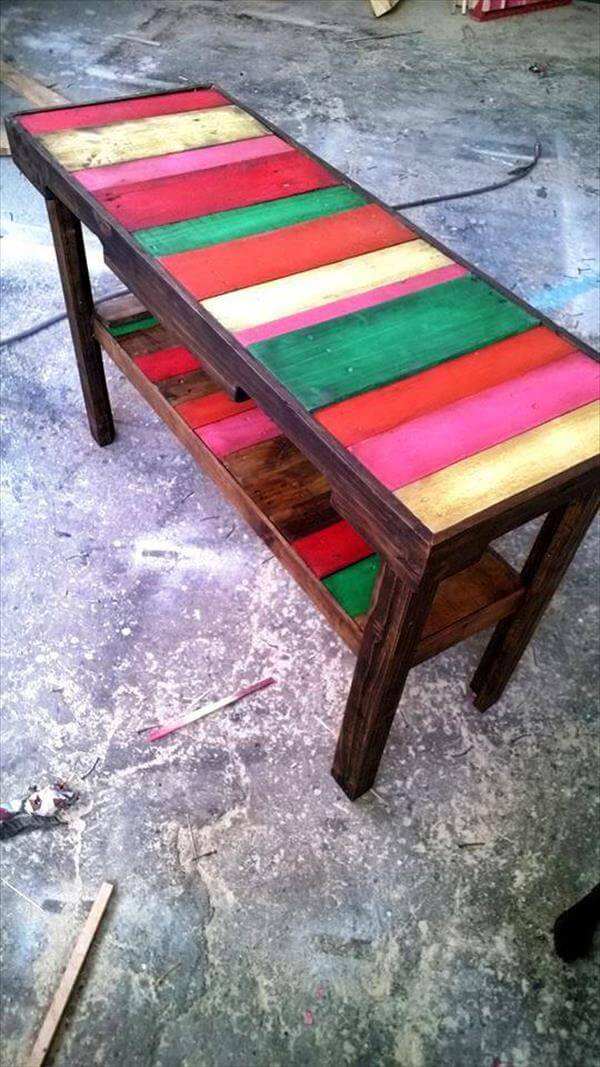 Then we did this phenomenon DIY pallet makeover of table according to measured values and get this piece of art with a very less struggle. Amusing behavior of this pallet wood creation came up with appearance which was just beyond our expectations we really liked this rustic and colorful combination.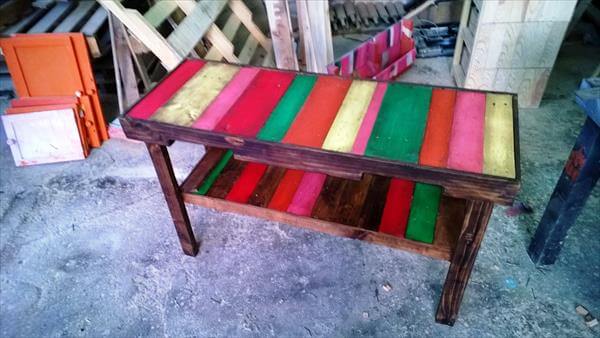 Now we will talk about some chic ways in which this table delight can perform very well, you can use it as window side table and can also use it in your garden as DIY pallet potting bench it will rock in both types of situations.
This imposing table piece can draw the eyes of guests and visitors with its decorative and mid century inspired appearance can easily be earned on a very short and wallet friendly budget.