You can merge the pallets together in bundle of different ways to attain some highly adopted and recommended table designs. And a table further can serve a home in countless different ways. To get a truly hilarious table model we have crafted this DIY coffee table out of shipping pallets which can be found with a very little bit search in surroundings.
This DIY pallet accent table can also be used for decorative purposes along with holding of coffee cups and other beverage items while being at the center of any sitting arrangement or plan. We built this DIY pallet craft in custom dimensions to give a complete fill to the mid area of our planned sitting space. If you prefer any other look beside this rustic appearance then paint and stain will be great choices. Try this unique of a kind and most dutiful pallet coffee table at home to get steady flow of routines.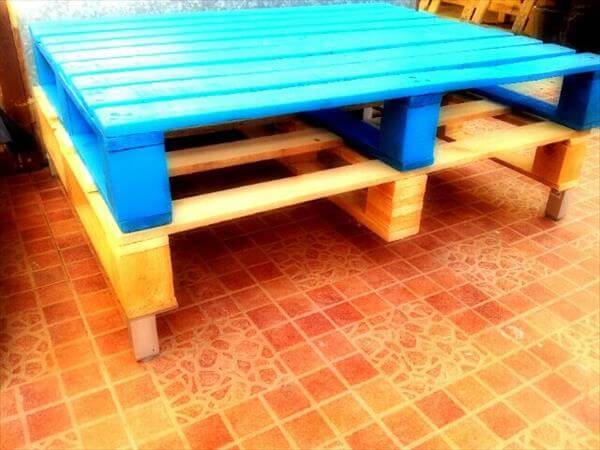 The basic formulation of this pallet table contain the tiered attachment of two pallets and one of which we have painted in bluish shade. This made a very appreciated contrast to the rustic shade of bottom one pallet.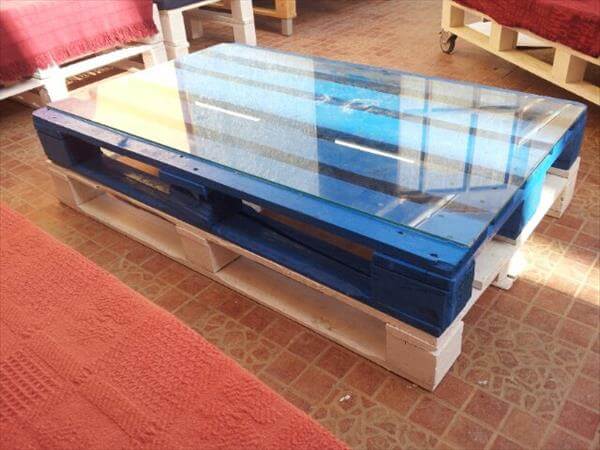 For more coolness and vibrancy we have finished this DIY pallet table off with glass top which truly makes it a centerpiece right at the mid of the sofa and chairs.
The glassy work really dressed it up to be on trends. You can also raised it on wheels for reliable dragging and pushing in home which will also jewel it with metallic touch.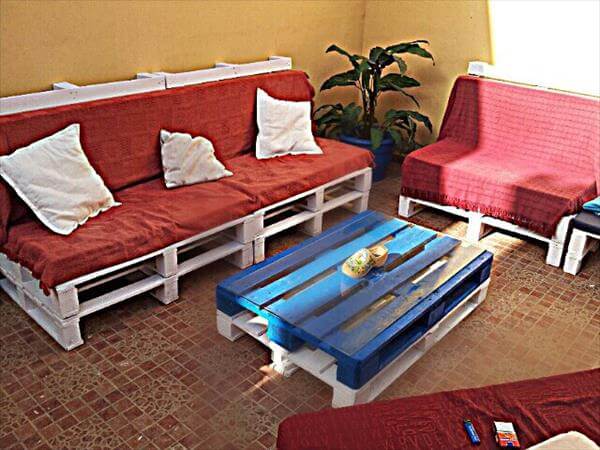 Just assign it the central position of any sitting plan and got the services of a very stunning type of coffee table on much economical budget. Such an amazing and low budget DIY pallet ideas can really dress up you living style by providing the most exact and according type of furniture in no time.