We have gone here for a characteristic design of DIY pallet kitchen table with intellectual and smart reclaiming of pallet wood from oak and lumber. The design is in engrossing fashion trait due to turquoise appearance for whole trendy skeleton. The likeable legs are from some old and broken table, and inviting table top has been synthesized from pallet.
The tiny under shelf can be a useful reason to many graceful decorative aspects by making it loaded with different fascinating toys and flower pots. This regained DIY table for kitchen purpose would be a most cautious and engaging addition to stylish depiction of kitchen. We were amazed with this renewed and reprocessed kitchen table model which became a reason to share this beauteous idea with you.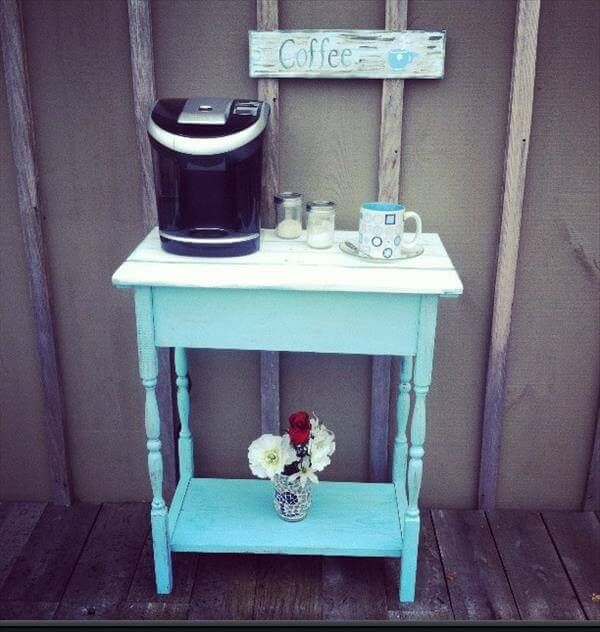 You can happen to find various wooden pieces from your home dump and discarded material piles. Pick the useable pieces, which can earn for you a furnished home need by combining with pallet wood by wooden recycling techniques.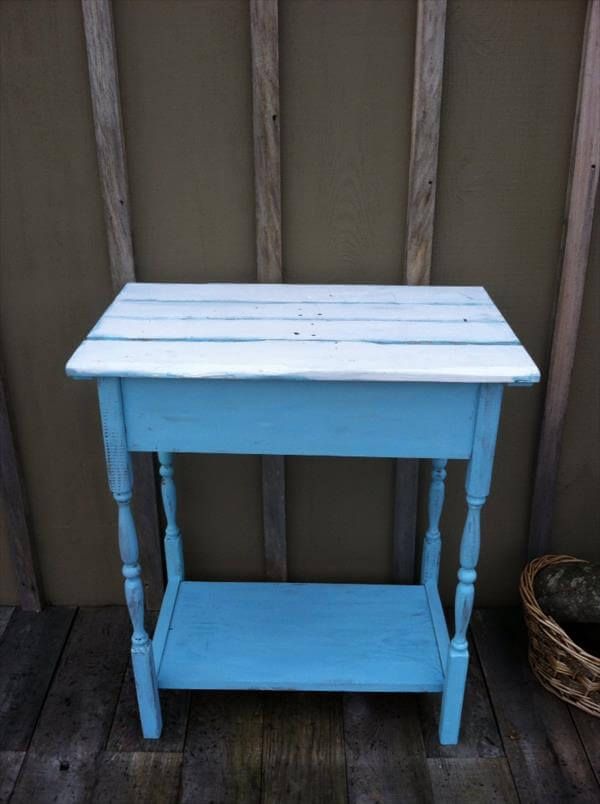 The table top and under shelf are from pallet lumber and oak wood while the legs are from old furniture table, we have brought them together in a charming kitchen table shape through sanding and wood reconditioning methods.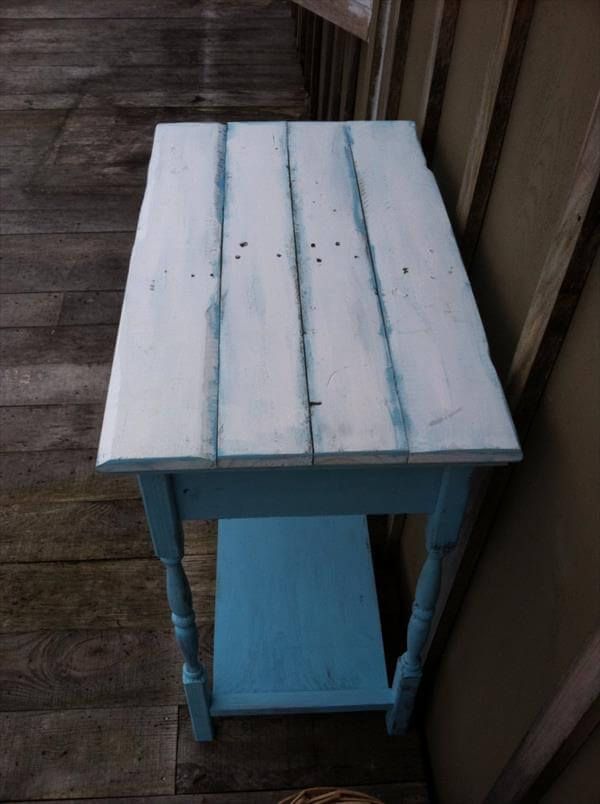 We have given it 2 coats of water base turquoise solution for a graceful shade. The assembly has been neatly done with glue and nails.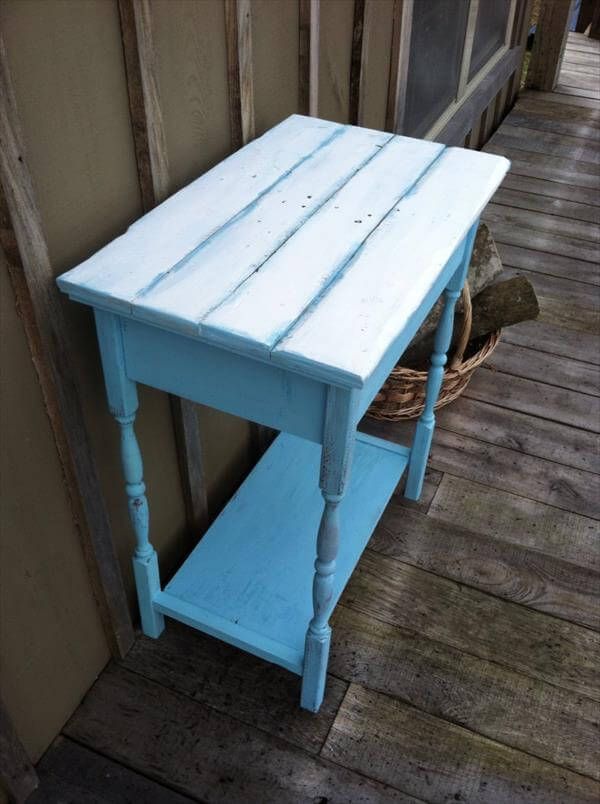 After getting it washed put it at outdoor for some time to dry well. Then after the top and under shelf are ready for desired decorative modifications, that you'll think most useful and graceful.