There is no end of crafts to do with leftover pallets. Pallets are so free that any person across the globe can access them easily. In this inspiring scheme of wood recycling that we are just to share with you here, pallets have beautifully been accumulated to provide a very young and strong looking style of table that will surely help you out to organize your newly built living room. This DIY recycled pallet side table is just free of any cost prices and can overtake the industrial and manufactured designs.
This DIY pallet side table looks amazing in natural weathered appeal that makes it full of life. This nicely built table, enriched with wooden character will also be a nice platform to hold your art pieces, mural or picture frame, books, magazines, light lamp and also other types of conveniences and decors. Do copy this easy-to-build style of DIY pallet table and enjoy it for multiple purpose as it would also rock as a nightstand or entry table for sure!!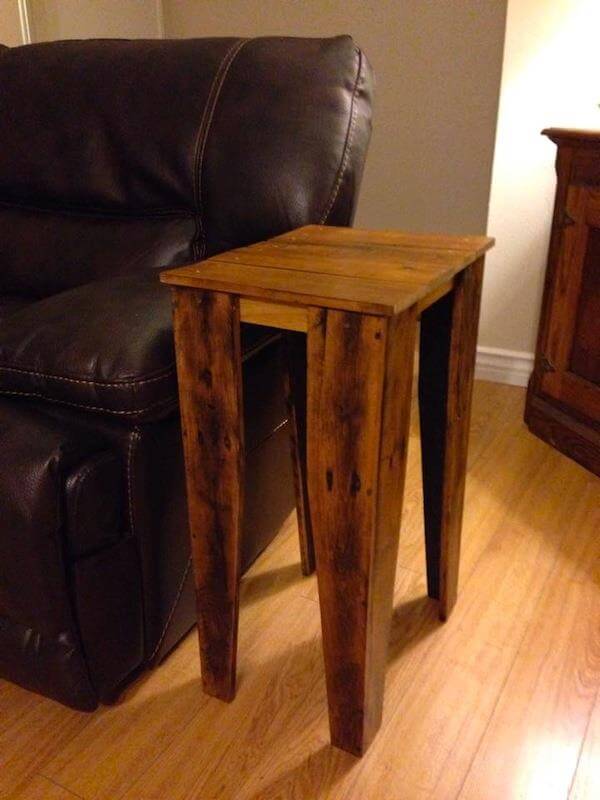 All this table takes only a little bit creative planning to go for this overcoming table design. Wood has been gritted and hand rubbed with sandpaper to remove the splinters and ugly spots to get the nice plane and soft touch of wooden surface.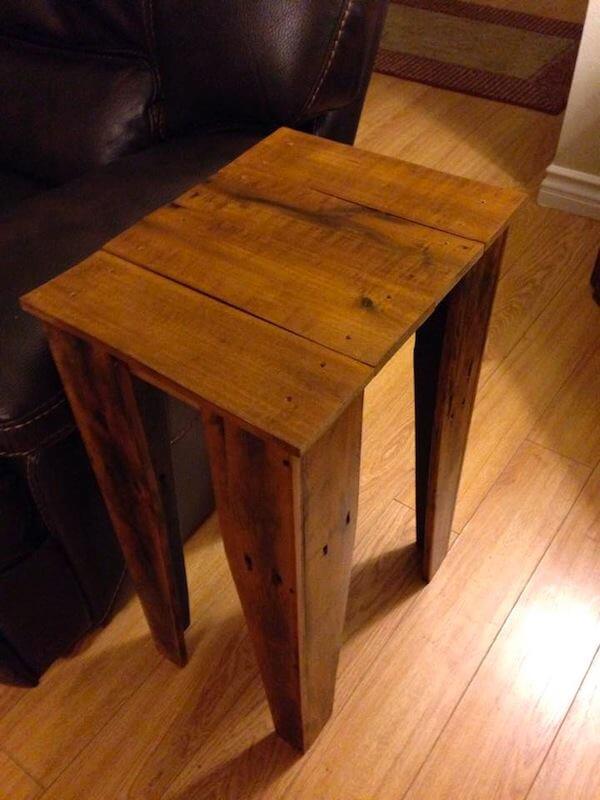 After a throughout sanding and cleaning process, pallet wood has been disassembled, cut down to sizes and then restyled for this amazing table design. This is really the way to get the pallets back again in functional condition before you end up them to landfill areas.
Go for this wise reclaiming of pallets done in shape of this DIY pallet table project that is really budget friendly and also much Eco-friendly!!