There is always a theme one wants to set for their own kitchen especially the women because they tend to spend more time in the kitchen. They want it to look beautiful and clean every time. If you are really determined to make your kitchen beautiful and dressy then I guess the best theme would be of pallet Island kitchen. It is not hard to start of with the Island kitchen but the best things would be to use the pallets for making the little furniture for the kitchen such as pallet table is very necessary in the kitchen at first place.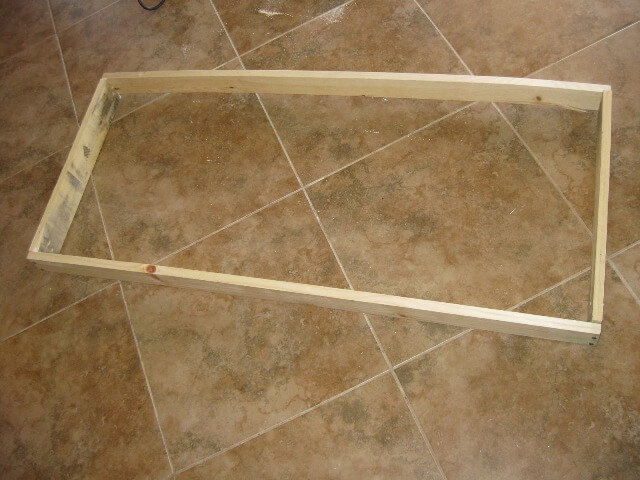 Beside the counter tops, table is very important to place the things and it is convenient for you to sit on it and cut the things which you need to cook from. Pallet Kitchen Island refers to the pallet table which we will be making by just the easy steps which I am going to mention below.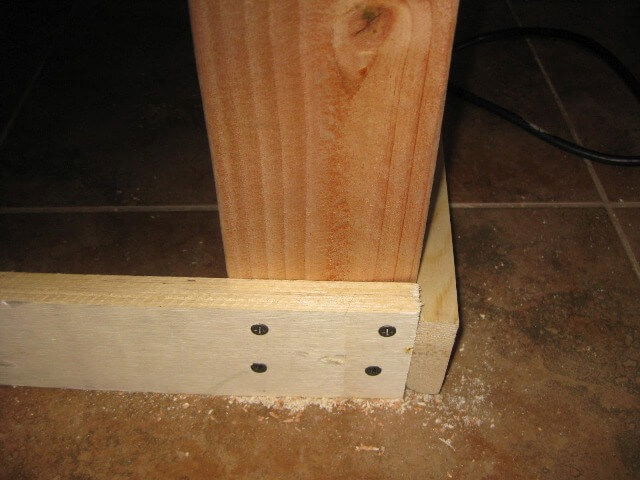 You have to get the clean pallets from somewhere which is pest free. You can find them free of cost or very inexpensively from any warehouse.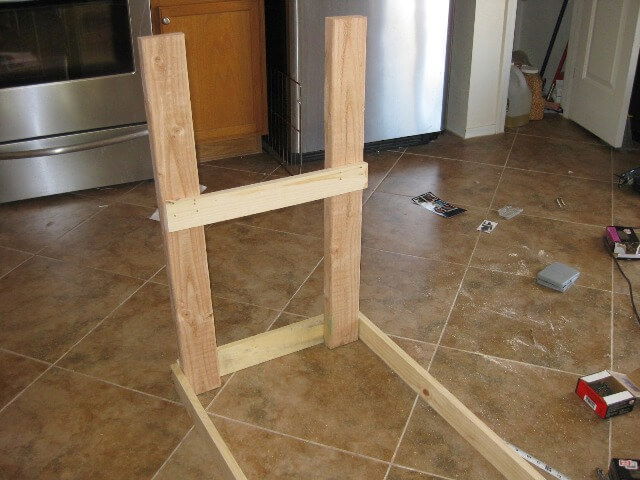 Attach the four long pallets together whichever size you need the pallet island table to be.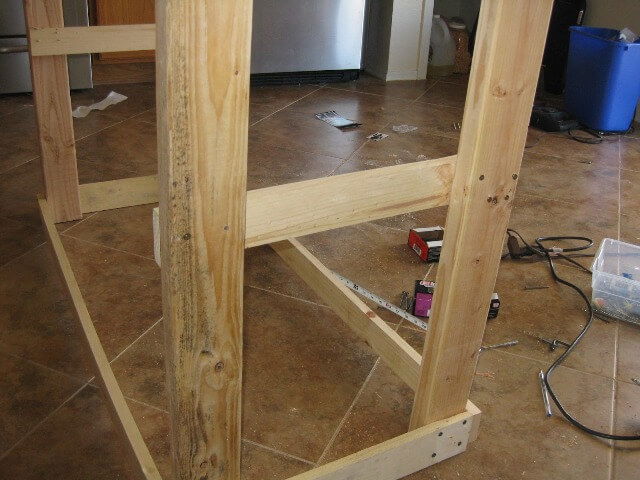 Determine the height and attach the pallets according to it with the nails drilling them tightly.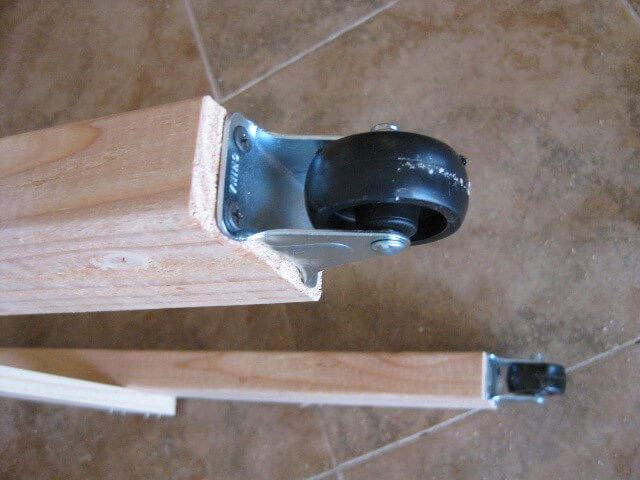 Add two cross braces on each side for the table to stand firmly.
If you want you can also attach the wheels on each leg of it to make it easier for it to move around.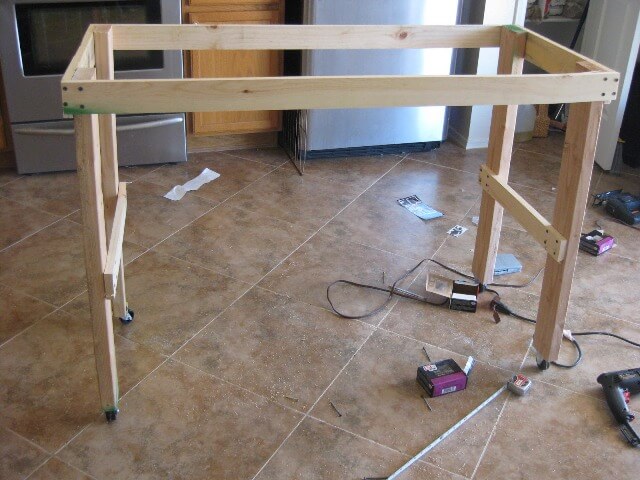 Flip the table over to make it stand and then place the board. The board should not be of pallets because then you won't be able to make the theme of island on it. So consider using the plywood of the size of the pallet table.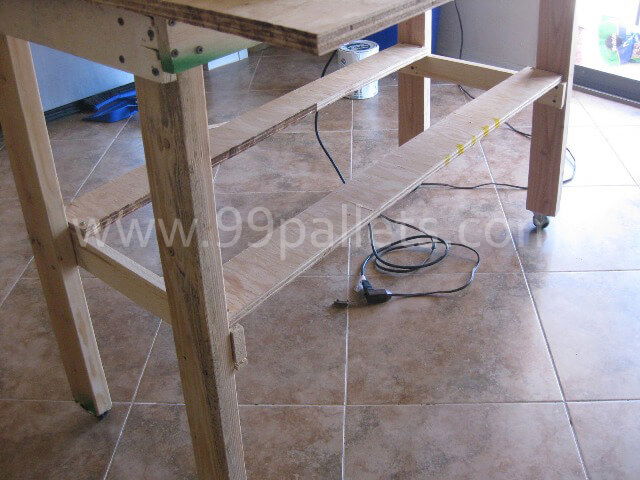 Cut the slabs of the pallets and attach it at the bottom middle of the pallet kitchen island.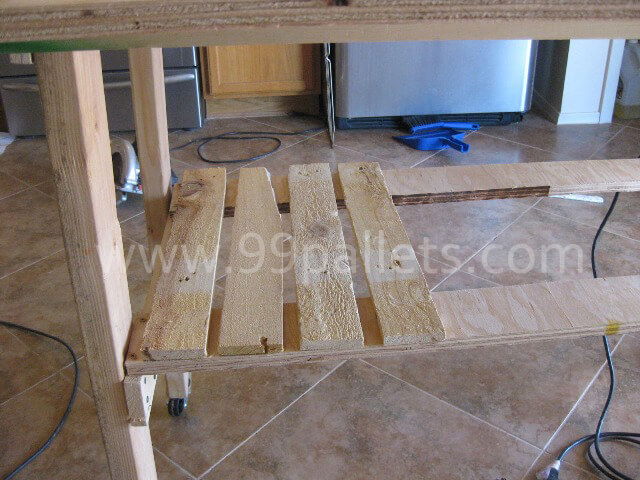 Cut the edges on whichever size you desire too and make them smooth. Make sure to use the nails and the drilling machine for the holes.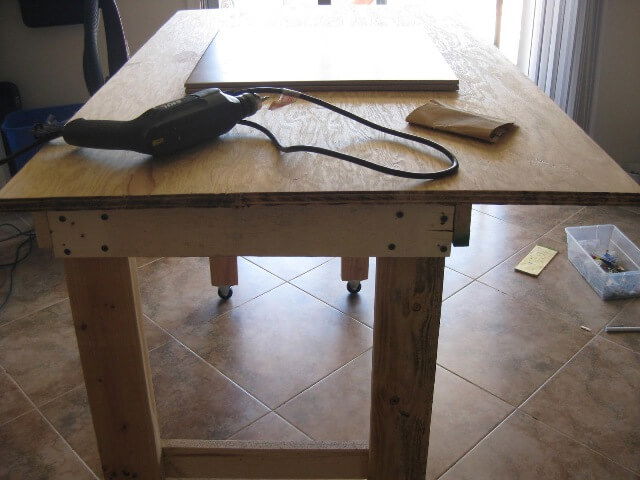 On the top which is the plywood, add the tiles to give it the Island look. You can use the premixed mortar to attach them on the plywood.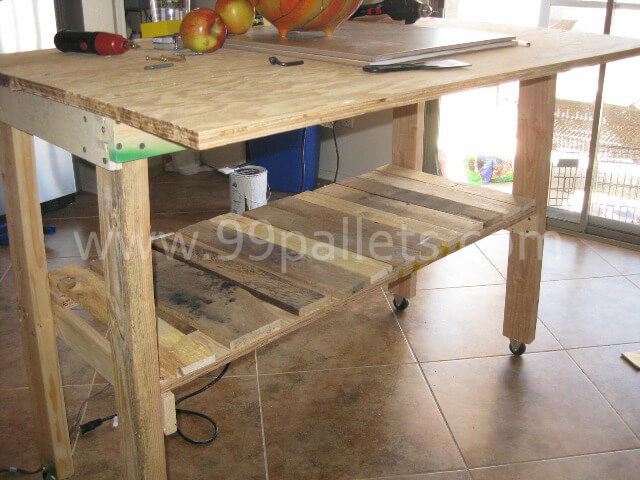 Premixed grout would give it a natural and rough look making it look like an Island.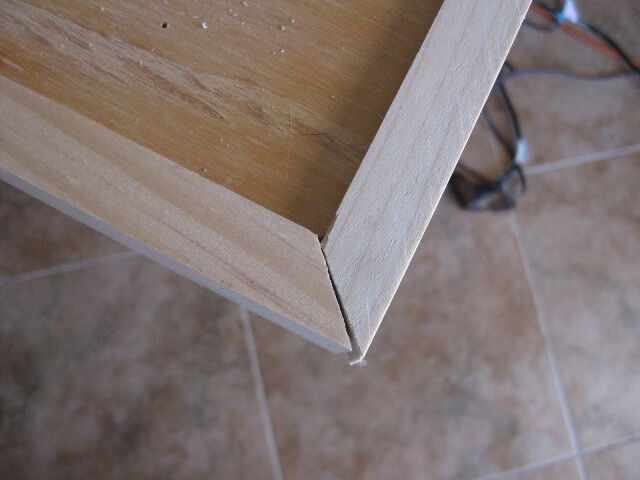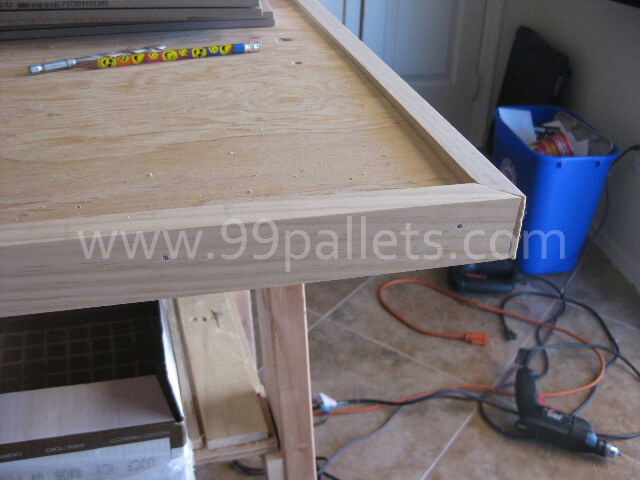 Leave it until it dries and you will have a perfect pallet kitchen Island table. You can slowly and steadily make the whole kitchen into the Island theme by putting the same tiles on the counter tops and the cabinets.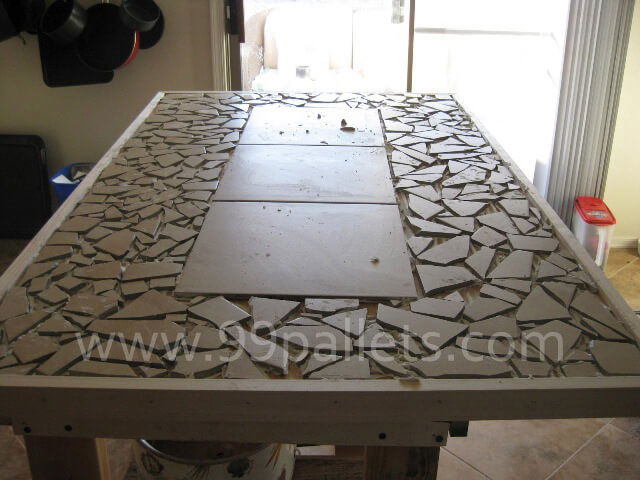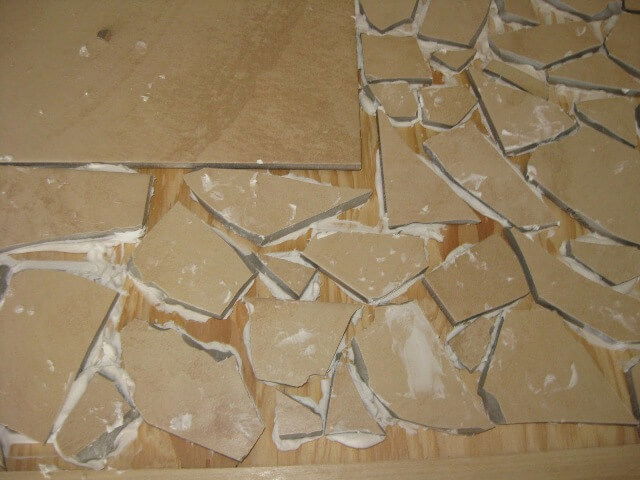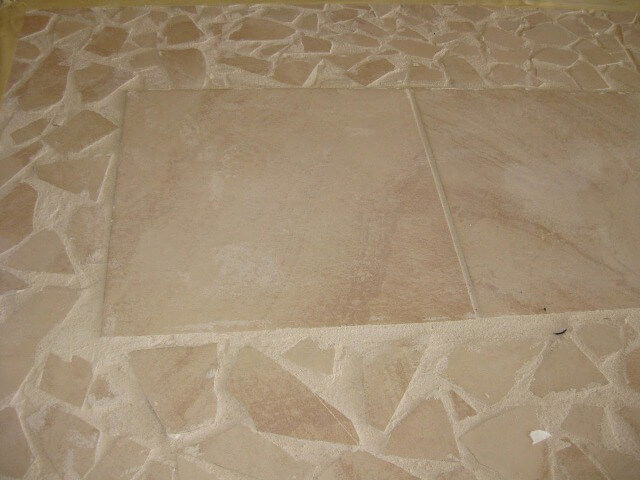 Keep your kitchen clean and beautiful where you would love to spend the time while cooking for yourself and for your family. It is a bit time consuming but even if you do it every weekend you would be able to get it done in a month. If you want you can paint the kitchen Pallet Island white as well or the sand color to make it look natural and visual.