An unimaginably easy DIY pallet desk that comes together in under an hour is a dream for any amateur. You can tuck it into a corner without worrying about space. This computer desk or escritoire has a worn out that you can complement with pretty colors.
To make your very own desk get some:
Pallets (checked and clean)
Nails or screws
Hammer
Crowbar (for detaching the planks)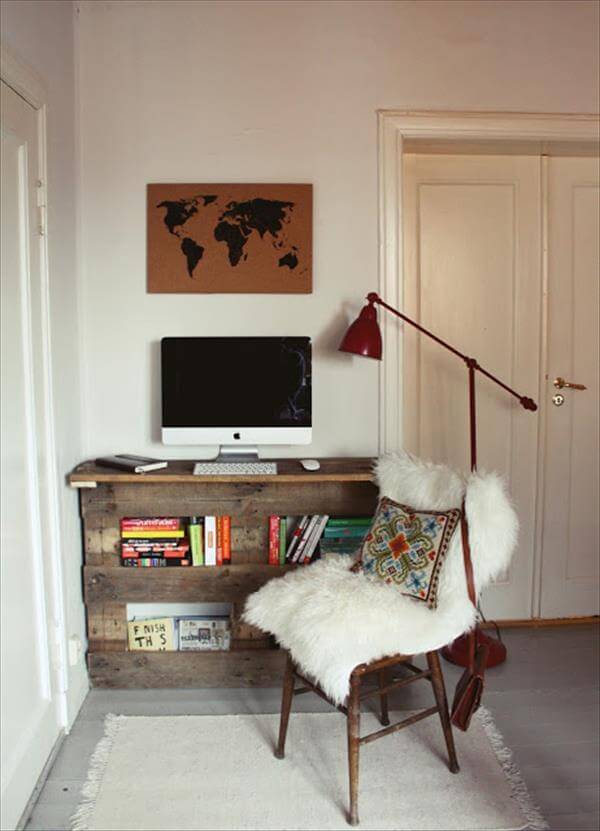 Let us get started!
Get a pallet that has a worn out look for this particular piece. Remove alternate slats from the pallet. These slats will serve to make the top and the pallet the bottom. Measure how wide you want your top to be and accordingly get as many slats from other pallets as well. Nail or screw the slats to a stringer on each short side and your top is ready
The bottom is the pallet you have readied by removing the slats. Stand it up, nail, or screw the top on to the lengthy side of the pallet. Your table is ready to be set up.
Prop it up against the wall of where you want to place it, fix it to the wall with a screws or brackets. You need to do this otherwise being a one-leg table; it will perch forward if not attached.
The cavities created by the removal of the slats give you bookshelves.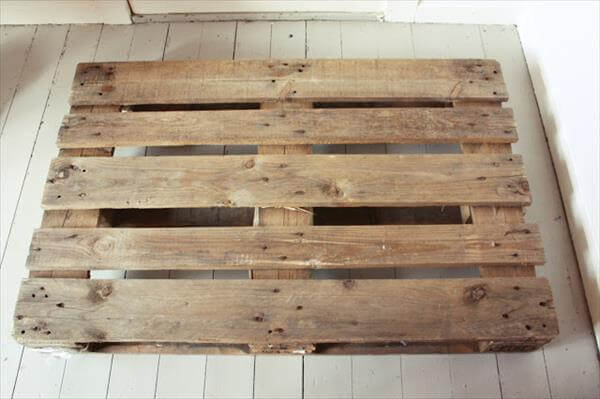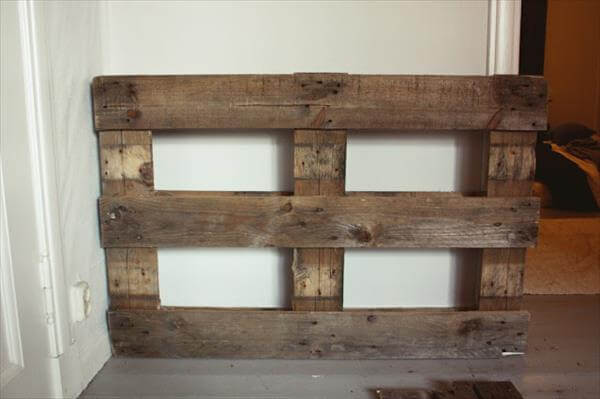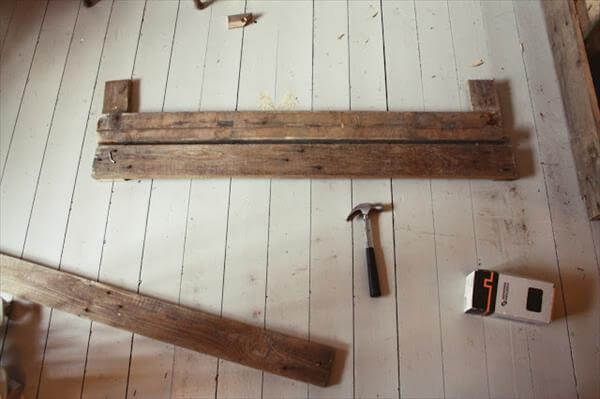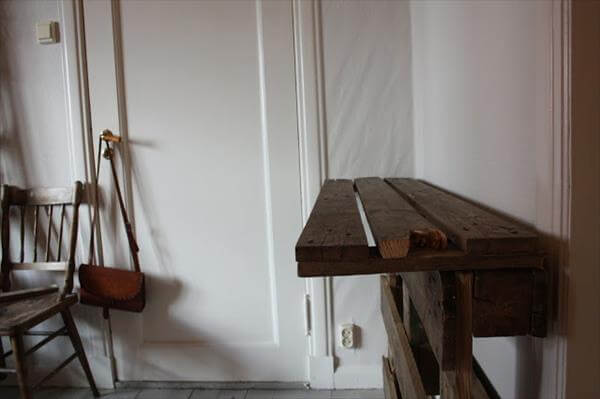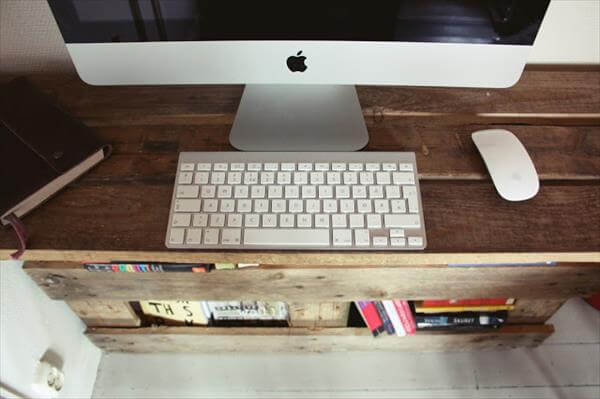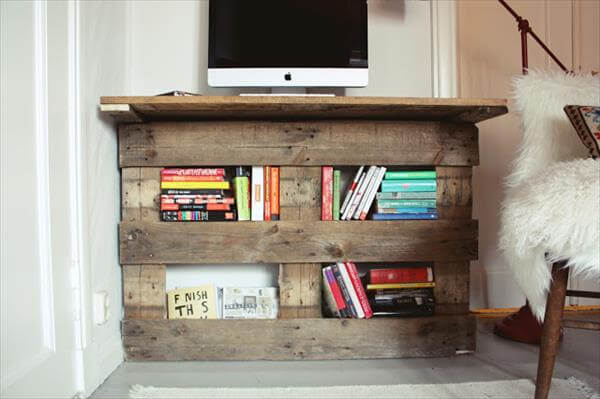 Your DIY pallet computer desk escritoire is ready and waiting for you. Make it your niche by hanging a frame, placing a floor lamp, your books, and computer of course!