Pallet TV stands can be formed in any shape and design. You can make it at any height, which you think appropriate. Cut the pieces of pallet woods in equal length and join them by creating space between the pallet woods. On the upper surface you can place TV or LCD and in the below spaces, you can place speakers or devices.
You can make the pallet TV stand with great height and below can create enough space to place big things. If you like, you can apply polish or bright color paints to give them unique and beautiful look to the diy TV stand. You can place flowers, speakers or any other decoration piece along with TV to give it more beauty and attraction. If you like, you can also add moving wheels on the corners, which help to move the pallet stand from one place to other quite easily.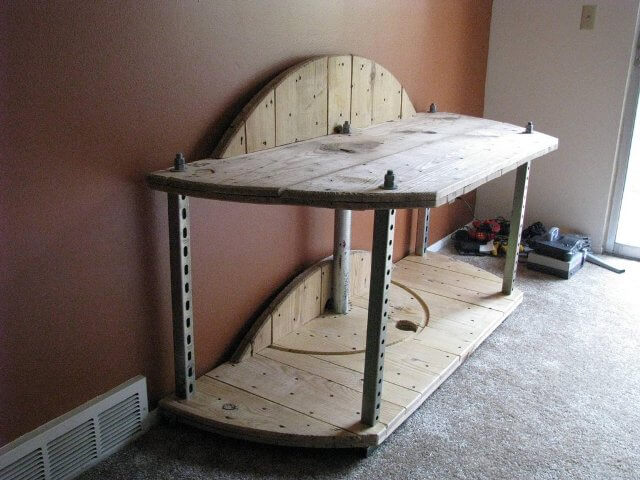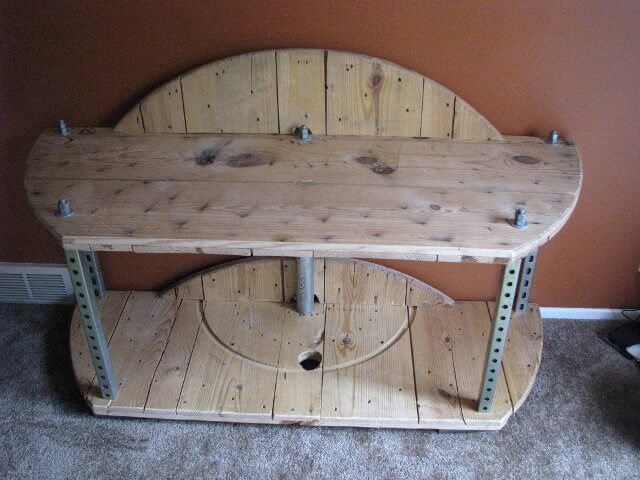 There are various designs, which you can download from internet and choose the best DIY TV stand according to the space available in your home. If you have skills and support of some skilled person, then you can execute the beautiful design of Pallet TV stands. The application of polish or paint over the TV stand, give it antique or new look and enhance the interior beauty.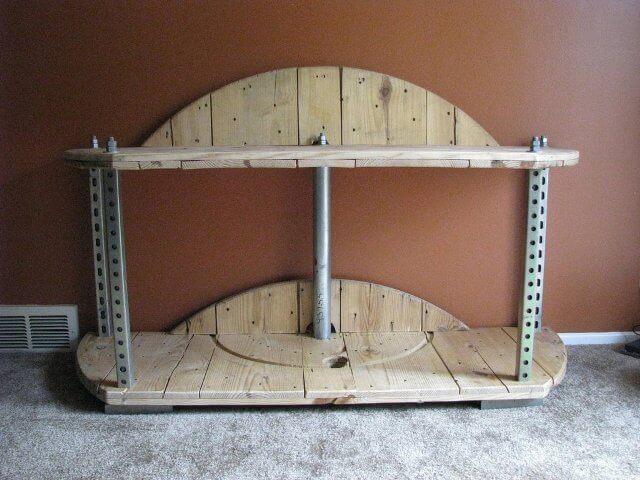 DIY TV stand can be made very economically and you can also afford it as pallet woods are easily available at the home or you can get it from Bazaar. If you have large TV set or LCD, then you should make large TV stand so that it can be looked appropriate according to the size of the pallet table. Various sizes of the pallet TV stands give an attractive look if their finishing is good and appropriate and it can enhance the beauty of the interior side of the home.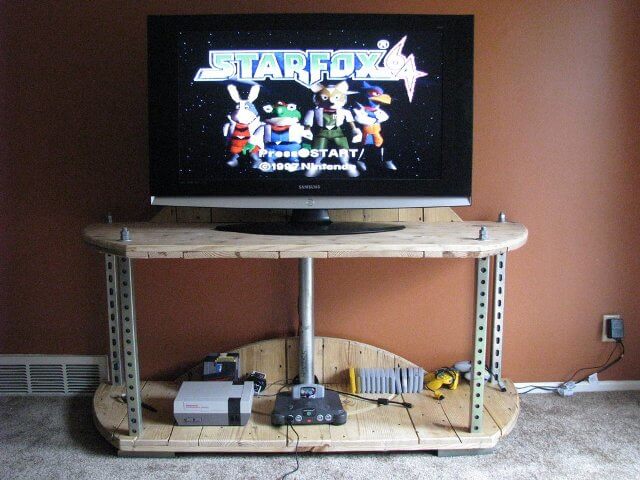 Idea sent by Sehrish Nida!