To make perfect and elegant pallet TV stand for our LCD TV with modern alignment and perfection, you should take care in using tools for this whole model setting and structure. First measure the area with painter measure tape and cut the pallets according to that for self made DIY pallet TV stand. Then next step would be the attachment of pallets for unique and tremendous shape, this can be solved and achieve by bottom to bottom attachment of two pallets.
This setting of attachment not only provides sufficient space for TV but also increases the strength and durability of whole model. Vary the color to it that you think most suitable for your pallet TV stand. Now the whole assembly of structure parts can be done with nails and claw hammer or you can screws with screwdriver tool for best grip and support of your model out of pallet. This model is going to compete to that of industrially prepared models and giving you additional space for storage.
The wheels adds more charm and glow to the whole pallet TV stand model and also gives effortless pulling to desired location of your home to enjoy TV shows.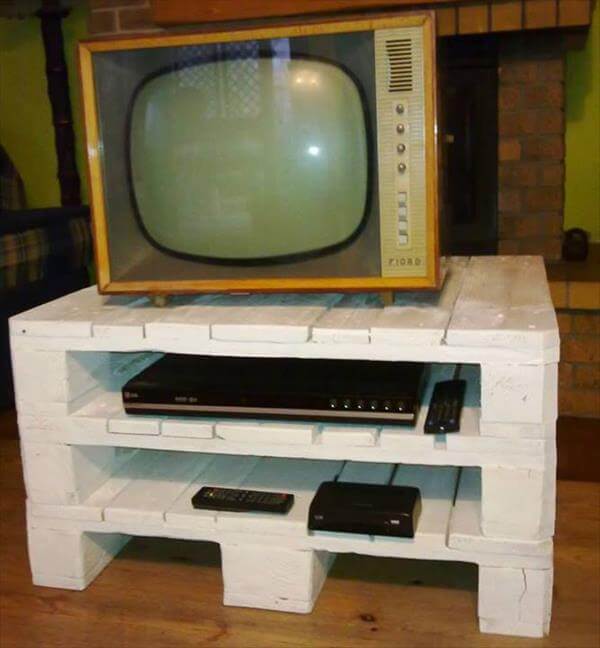 This model provides additional space for storage and powerful pallet grip. Your DVD Player and other devices can be arranged and trimmed with fashionable sensation.