Little crates, boxes and trays can be seen in home at so many locations doing different things. These boxes and crates are used mostly for dining tables to hold the spices jars, cutlery and decorative items, however you can also see them at window sides as miniature planters. If you like the wood medium then to such an crates can be built easily at home using pallet wood. These DIY pallet crated with transferred images are really eye catching and has purely been using the scrap pallet wood.
These decorative crates can be put over the shelves and also on tables for enchanting decorations. Do visit the dumping grounds and landfill areas to get pallets for home crafting and to copy these crate suggestions. By duplicating this idea, you can also made the DIY pallet serving trays for your dining and coffee tables. Boost up your creative vision and also make the DIY pallet toy box, storage chest, keepsake boxes and also the wedding decors display units and furniture out of pallets.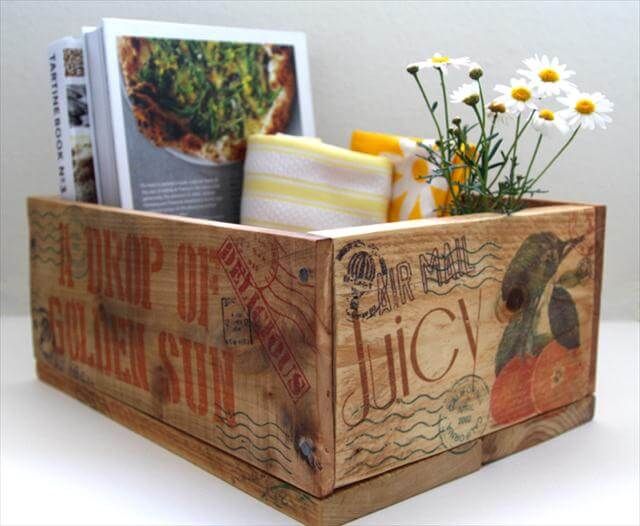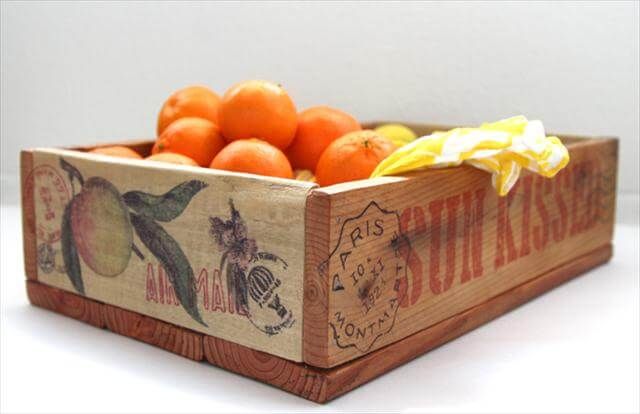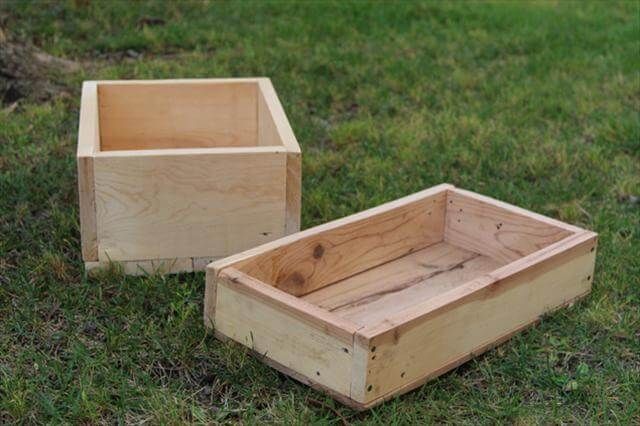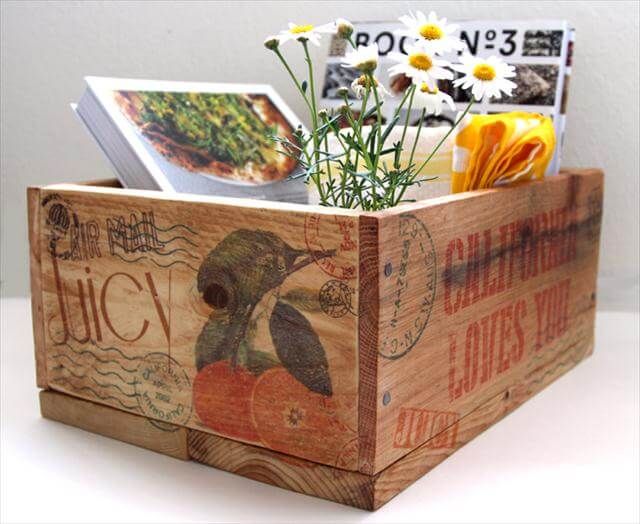 Using the inkjet printer, wax paper, scotch tape and some pieces of clothes you can transfer any image and name letter on your handmade DIY pallet projects that may be furniture or decorative objects.