The home clutter and disordered piles of home stuff often make us confused. If you are also puzzling over this disgusting situation of your home then you surely need some functional storage solutions to come out from the embarrassing situation. If you are going through a great shortage of money can't mess with the higher industrial rates then pallet wood will surely be a good choice for you. This painted DIY pallet storage box has been designed with repurposed pallets will be great to store your scattered home stuff.
Kid's toys are always needed to store them well and this handmade pallet chest would be amazing in this case. This pallet box would also be amazing in use as a toddler bench as it is sturdy and can handle a lot of weight too. This amazing storage unit has been finished with varnish along with yellow and purple pigments for a beautiful and attractive appearance.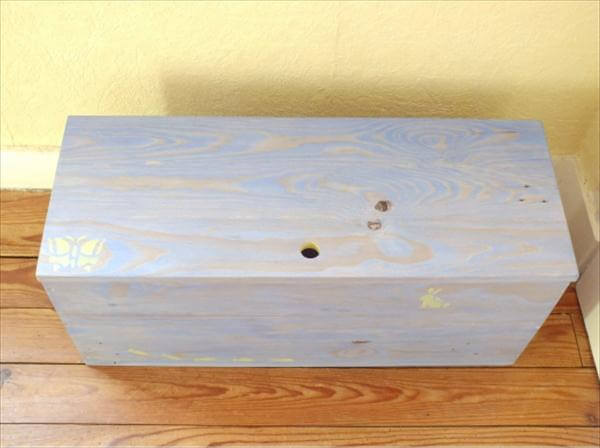 Both lid and resting box section have been built separately with individual pallet lengths got from dismantled heap of pallets. A nice hole has been made at the lid make it opened by passing through a finger.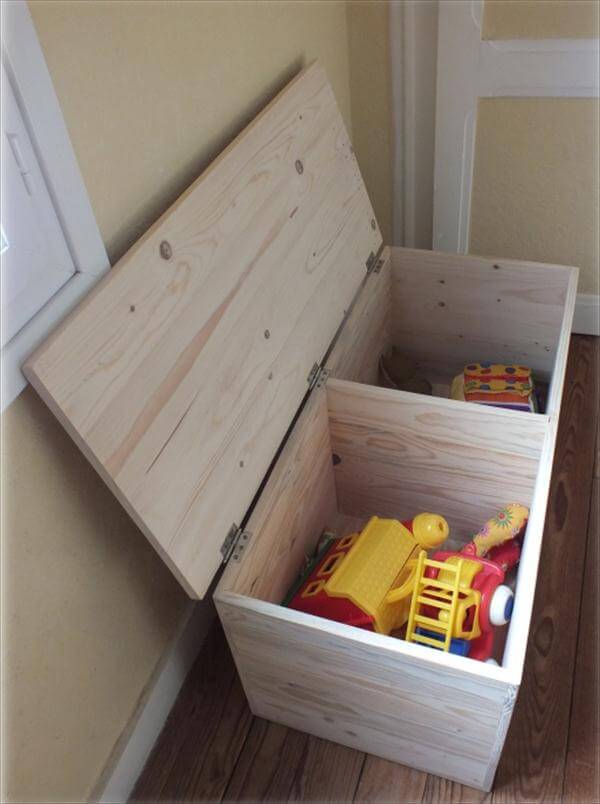 You can construct multiple compartments inside the storage box to create separation for between 2 different types of stored things and stuff.
Wood has been gritted finely till the throughout smooth touch and appearance. Lid has been attached to box through hardware hinges.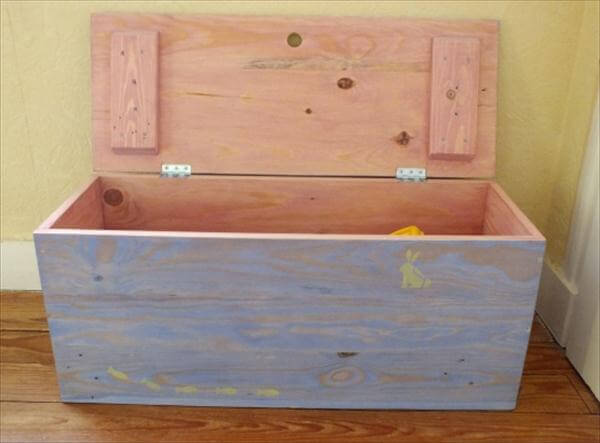 Your kids can also sit on it if they like to do so as it would also be great as a kid's sitting bench. The interior is enriched with bright natural wood character while exterior has been finished using varnish along with yellow and purple pigments for more visual attractiveness.
Do copy this DIY pallet trunk project as you can also store blankets, pillows, jewelry, tools and games inside this storage box and it will take much care of all these items.