Pallet due to be in strip form can easily be installed to rectangular and squared patterns. These rectangular and squared pattern can easily be transformed to DIY pallet wall art by inscribing the words or saying you want to expose through them. Now we are to make a 3d DIY pallet wall sign to give a clear and well defined expression of word" DREAM". The pallet we found was much healthy and enjoyable in overwhelming condition.
The wood has been bring back to charm and beauty with a sandpaper of medium grit. We have gone through hand rubbed sanding to make it a beauteous and capturing delight. We have mounted a dream word text notation from store and have given it distressed edged to be a perfect for shabby chic interior of home. The idea is pleasing one has very sweet-tempered nature. The color may vary to your own choice and same the words if you want to make them customized with your own sayings.
The supply and material you will be need to make it cloned at home is given as:
Paint (Acrylic paint recommended)
Paint Brush
Sandpaper (medium grit)
Colorful string (Baker's Twine)
Wooden Tags
Word text like this "DREAM
Hardware Hanging System (optional)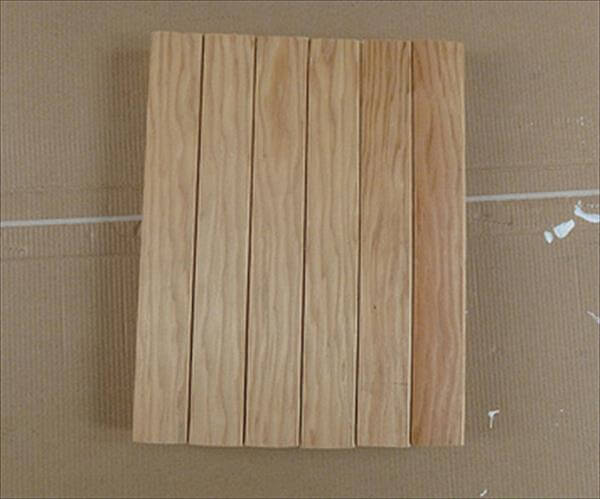 Sanded the rectangular stacked pallet board with hand-rubbing using the medium grit of sandpaper. Do it again and again until the wooden surface is just back to beauty and shine.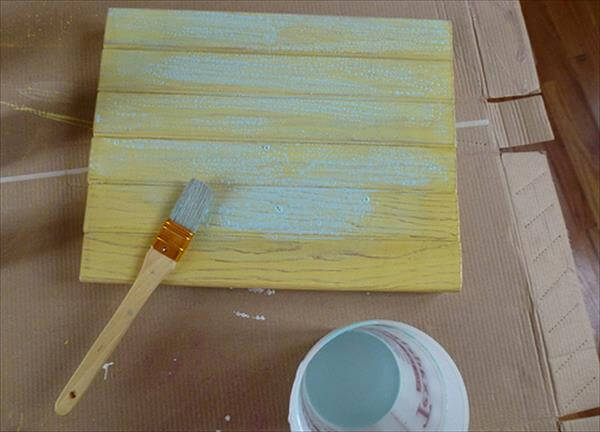 Get your paint brush tool and design a background for 3d word text. We have given it a light greenish shade base coat and then have made it over coated with light blue tint to get a terrific color mixture for the dignifying and beauteous background.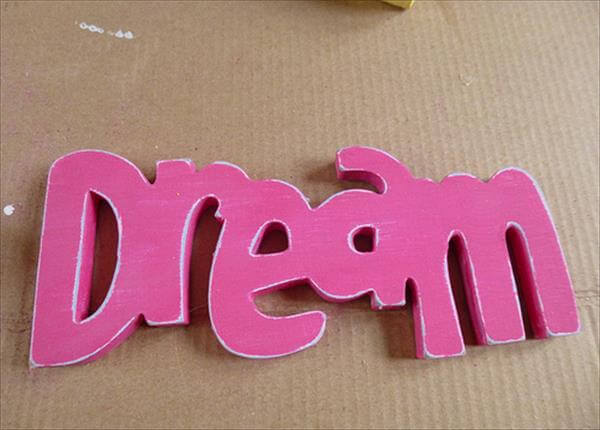 We have gritted the edges of the word text "DREAM" to make it distressed and worn a little to go for a presentable and visually attractive prehistoric view. You can find a lot more text variations form the stores to get the words you want to display from personal desires.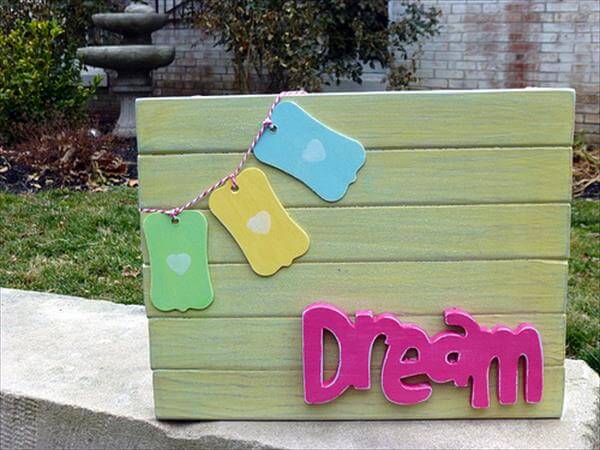 Add the wooden tags with a baker's twine through them to make it spicier and min-boggling in view. This would be perfect finish too for this DIY pallet wall sign. The adhesive needs have been met with glue and the wooden cavities and in between spaces have been filled with patina to get clear, smooth and sharp. Give it a perfect hanging with a wire loop at the back or add the hard ware hanging system for absorbing and tempting preview from home wall.