Organize your dinners with this DIY pallet wood candle holder, very simple but beautiful type of candle support. We have made this dining garnishing and light gift at home. You can brighten up any wall shelf or any table top while your family is in get together position around it. You can go with this wooden holding in many terrific and intelligent ways by taking a close view of better options and locations for it in your home.
The length and number of candles can be increased to desired numbers. This inspiring layout which is in visible and simple dimensions can be subjected to various wooden shapes, but sometimes the simplicity is the best as you know! A little piece of wood has magnificently been turned into a likeable and inviting light gift, this is creativity of recycling. If you have found your suitable motive and purpose through this pleasant handcrafting, then go for this lovely candle light supporting platform at home.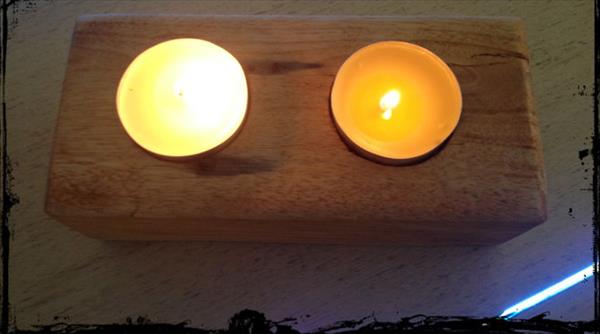 This rustic and glowing wooden nature can chase anyone's heart, place on the top of the dining table to feel the ultimate sensation and  charm of it.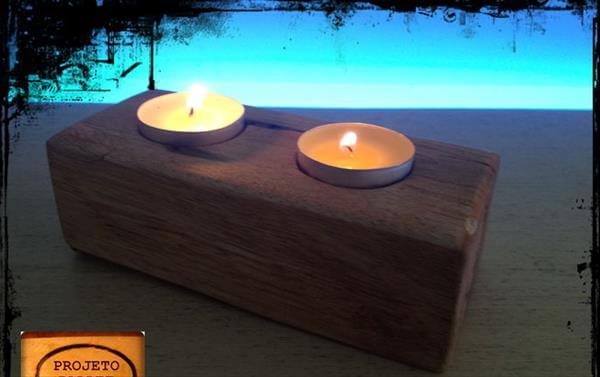 This wooden homely generated model can do a lot useful in summer nights if you have a creative mind and sharp focus on this historically themed wood light gift.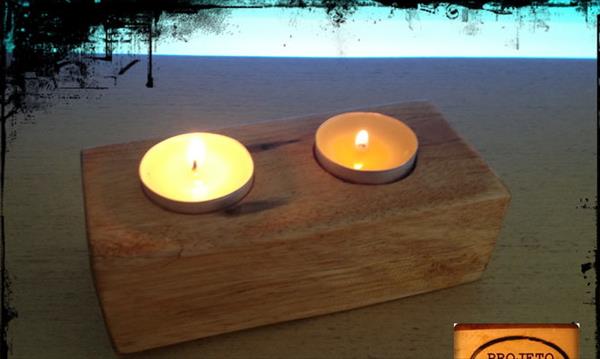 Enjoy the lovely evenings with this frugally and economically originated candle support, this would also be a fashioned idea to use it on living room wall shelf.