Pallet wood has great serviceable width and can be extremely functional for your home in numerous different ways. Pallet wood is not only good for furniture out of it, it may also fulfill your custom desires of home wall decors. This easy-to-build DIY pallet wall sign has a unique appearance and looks lovely on a modern painted wall that works as a amusing backdrop of this wooden signs. With a great ease, you can turn it into a beautiful organizer to hold your key chains, mails and other conveniences.
One side of pallet board has beautifully been install on a blank modern wall area after a distressed and shabby chic paint shade using the white wash and some creative strokes of paint brush. This pallet sign will work great to accent any of your home wall especially that of living room or family room. Also create the custom family rules chart, wall mounting wooden love signs, custom boards with custom sayings and quotes and all of this will be at no-cost budget! Is not it amazing? So start collecting pallets now!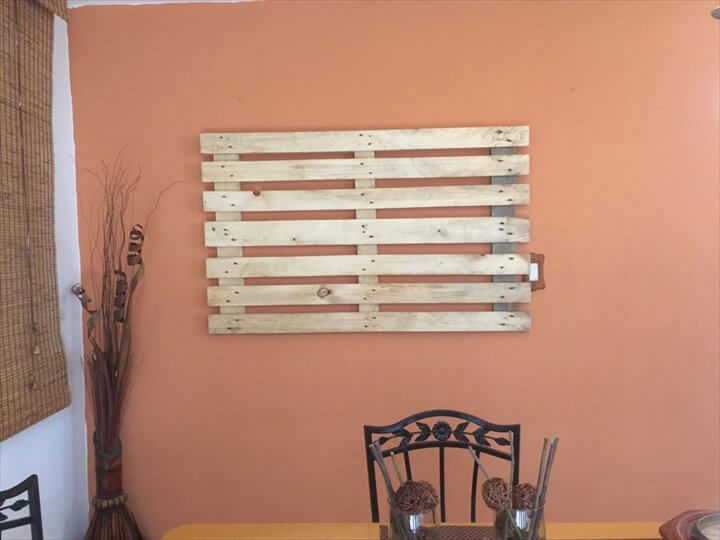 This rustic wooden board has been plucked up from a one side of a pallet boards and contains lots of signs of wear and tear. Rustic nail marks and aged wood appeal are two basic features that makes it engaging and mid century inspired wall art!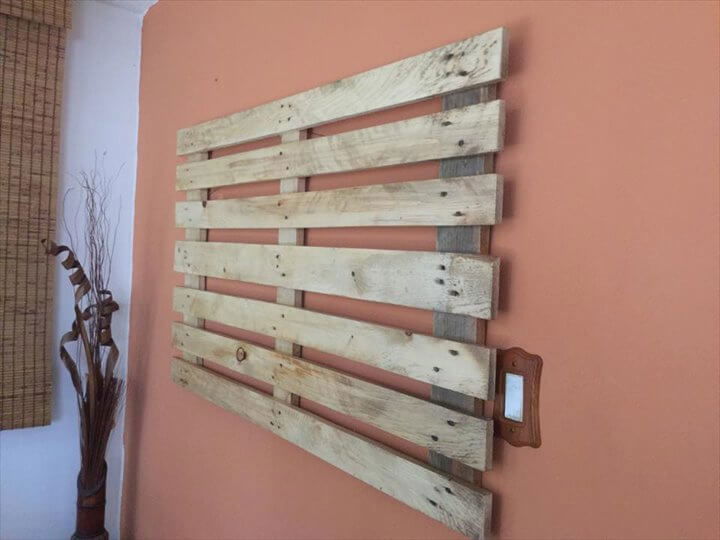 The boards has been sanded a little bit after a soapy wash to remove all the signs and spots of unpleasing gunk! Sandpaper work also makes the more pleasing to eyes ans soft to touch!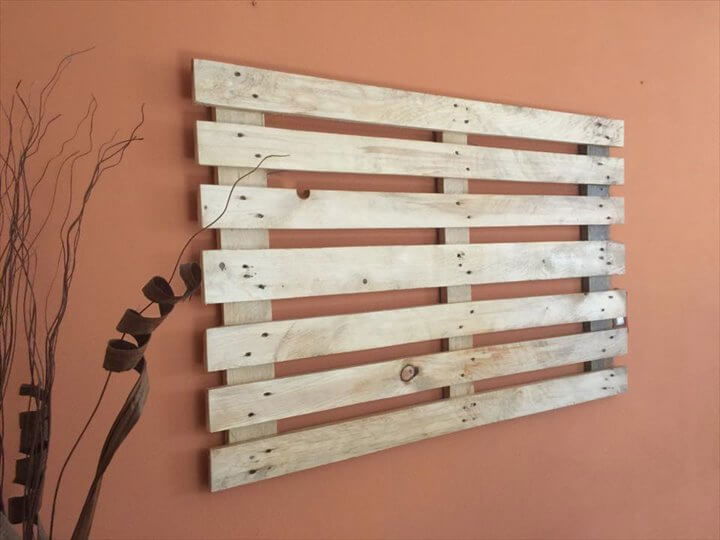 Submitted By: Rivera Mateo Gerardo!
Vary its color using the paint or stain or make your wall look vintage with this awesome rustic wooden touch. Really a super quick and fast way to install quickly a charming wall sign. Enjoy pallet recycling to enjoy comfortable life!