The smart rustic DIY pallet bed makes a contemporary style unlike any other. It is a smart furniture alternative to intimidating furniture beds which take up a lot of space. This pallet bed style is becoming all the rage now and you can easily make your own. Customize this bed according to your taste, space, and style. It is a low bed, which gives an open feel to your room.
This particular bed is a platform type with side edges that turns into a step. The pallet platform incorporates side tables. The platform or lower part is made with pallets superimposed onto one another in a style that makes the lower story protrude from the sides that doubles as a stepper. The pallets near the head-end reach out to transform into side tables.
Two horizontally placed pallets make the headboard and frame the bed in a classic fashion. Sanding gives the pale pallet wood a soft silky touch. Bare wood makes this look very cozy and lends a bucolic air to the room. The beauty of this bed is the simplicity of making it. Place a plywood sheet the size of your mattress on the pallet platform and position your mattress on it. Your DIY reclaimed pallet bed is all ready to carry you into dreamland or become your snuggling retreat.
To complete the look, align some box shelves haphazardly atop one another for a contemporary look. This pallet bed looks good in a boy's or girl' room, loft, or master bedroom and complements any decor or house style.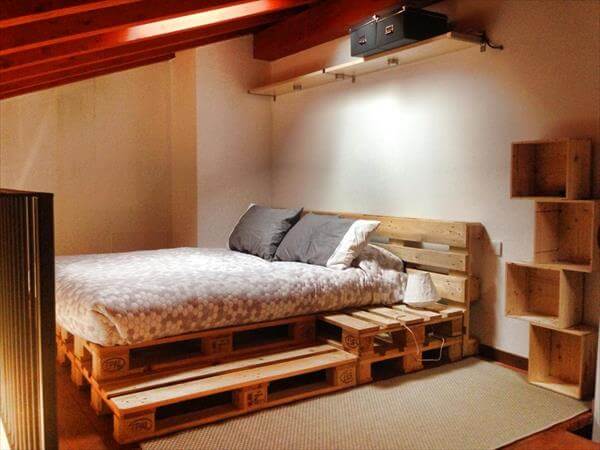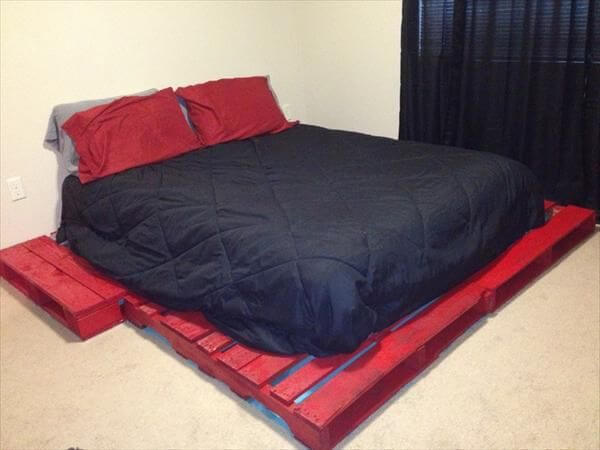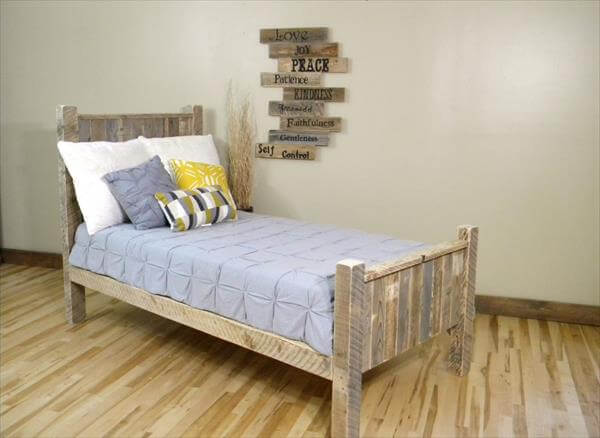 9 Steps to Make Your Own Pallet Bed for Kids?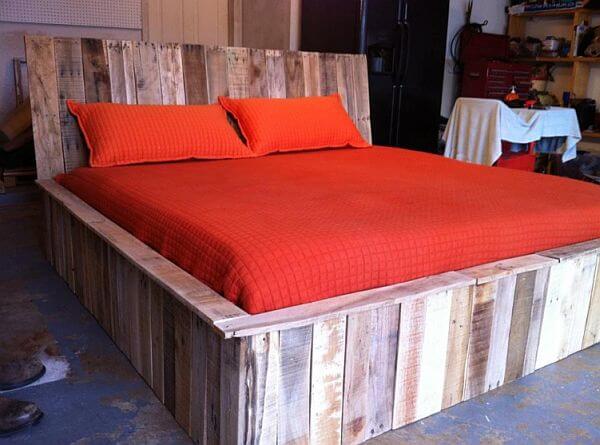 Pallet Bed with Lights and Drawers.