Even if you are not a carpenter, you can still beautifully design a stylish and highly chic bed for your own dreamy nights, is not it a good news? You can do so by simply installing the pallets in simple forms as that of your bed frames. Pallets are sturdy enough that they can live for many future years and have simple feasible shapes to work with. The top reason for the popularity of pallets now a days, is their free of cost availability. It was never so easier to get a bed in any of king or queen size layout, check out this DIY platform bed scheme which has been displayed by placing in different styles of bedroom interiors.
Simply floor the pallets make them stacked to get a reasonable height you want and here is your serene and sturdy bed frame. You can do a much more with these DIY pallet bed design with headboards as you can fix the lights underneath for gorgeous light expressions at night and can also add the footboards and headboards to them for more complete and perfect looks.
What paint will favor the appearance to cope up with any type of modern or rustic style of interiors and and also brings prominence and distinction in entire design.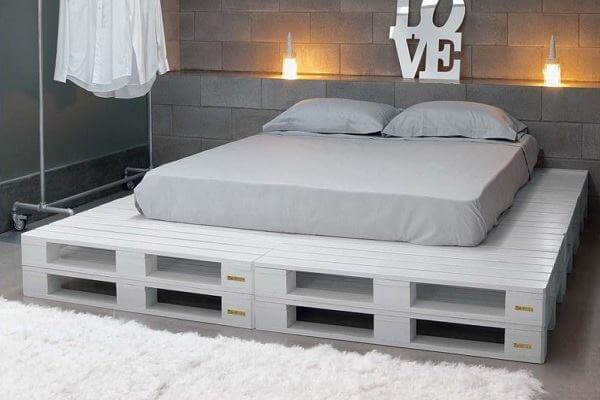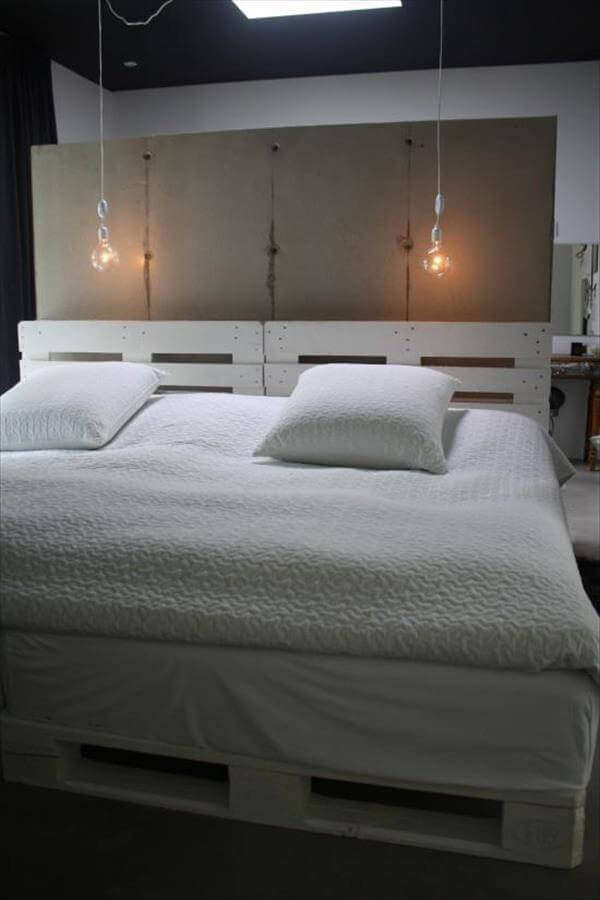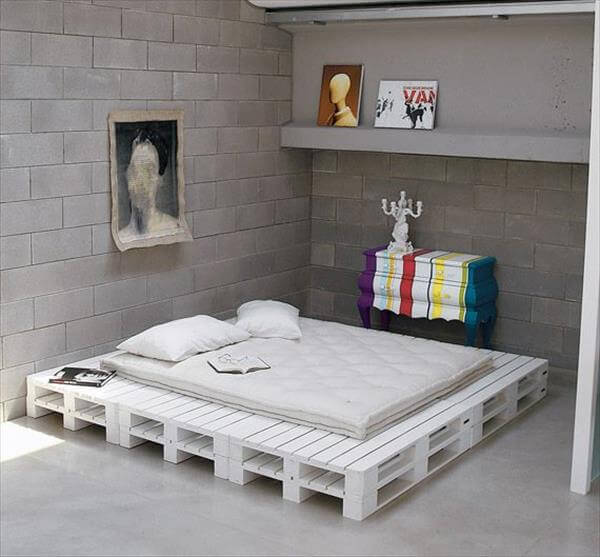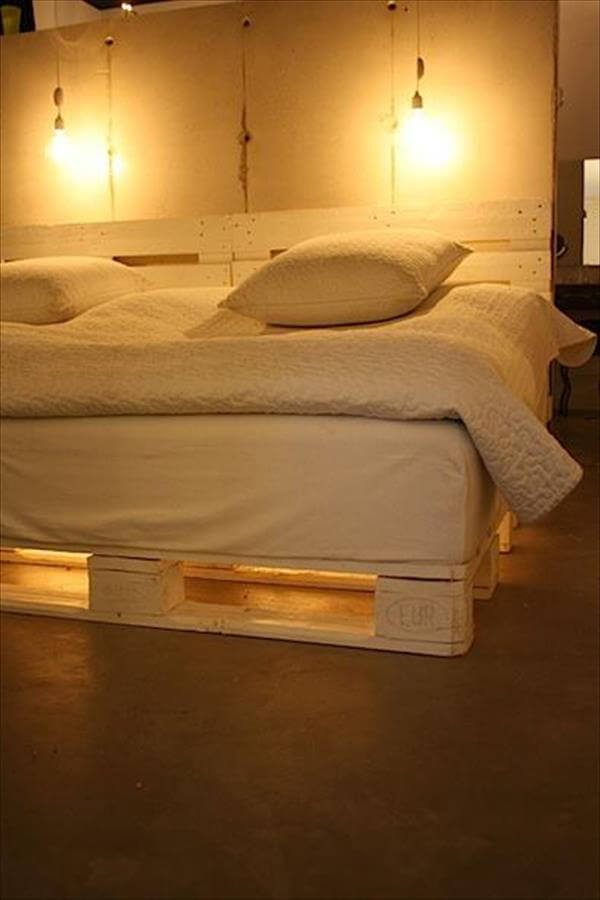 All these mind blowing displays of beds have been shown in white which is really a symbol of elegance for modern interiors. This white shade also make the bed layout very according to urban chic, shabby chic, vintage and country cottage style of interior decors.