I am sharing my amazing pallet bed work with you it was one of the much anticipated project that I happen to complete. This blog is about the pallet bed that I constructed about my family and I thought to do that because I wanted to change my bed and the simple reason not to buy another bed was because I wanted a change in my bedroom. I decided to take help of one of my friend who is also much into pallet work. I wanted to use her technical skills so that there were no loop holes in the project. It was him who told me to use standard euro pallets so that the pallet bed completely looks like the real one. In the absence of my husband our bed could be used the kids pallet bed. I had already worked with pallet wood so I knew it is reliable and can be used for longer time.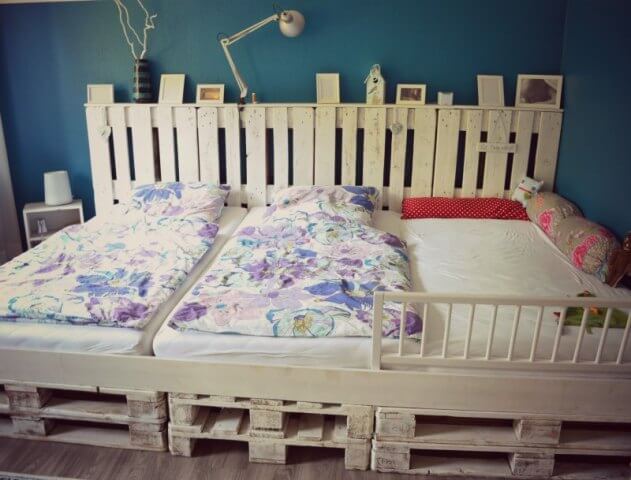 Material to Make Your Own Pallet Bed:
The material that I used to complete the project included 17 euro pallets, 3 mattresses, 3 bases, Spruce boards for the shelf, mattress edge and the shelf on the top part, lots of angle, screws, white paint and wood preservative oil, double sided tape, brush oil, sander, drill, jigsaw, paint.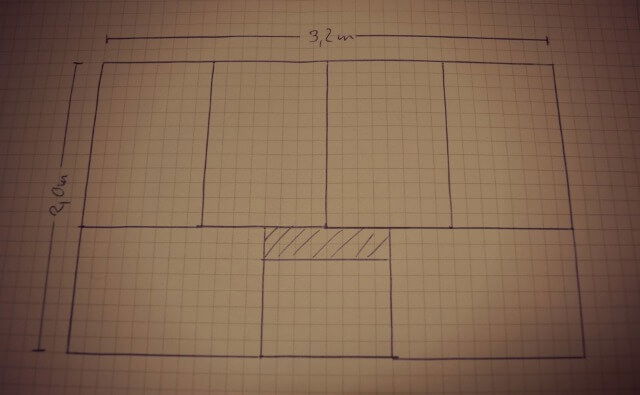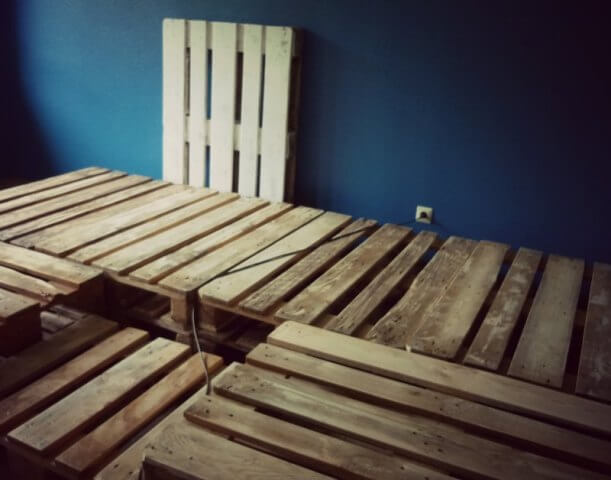 Procedure for  Pallet Bed for Kids:
The euro pallet is needed to be sanded to remove the rough surface once it is sure that the pallets are equal in size.
Next did I did was to paint all the pallets and let it dry before joining and giving the shape of a bed I went for painting because it is more easy to completely paint the pallets as compared to the complete pallet bed.
After drying you can do the sanding again so that the surface is smooth and nice.
Now you can move the pallet to the room where pallet family bed has to be placed.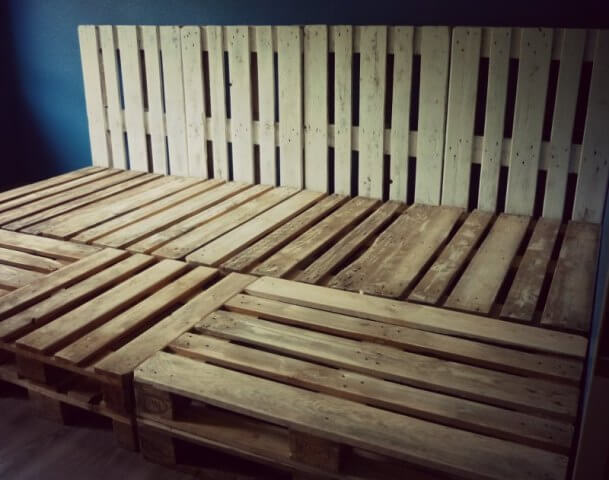 5. The four white pallets will be placed along the wall as headboard then 4 pallets before and another 4 on top and prior to that two pallets are to be placed crosswise.
6. You can basically frame out the arrangement on the paper and then can place accordingly.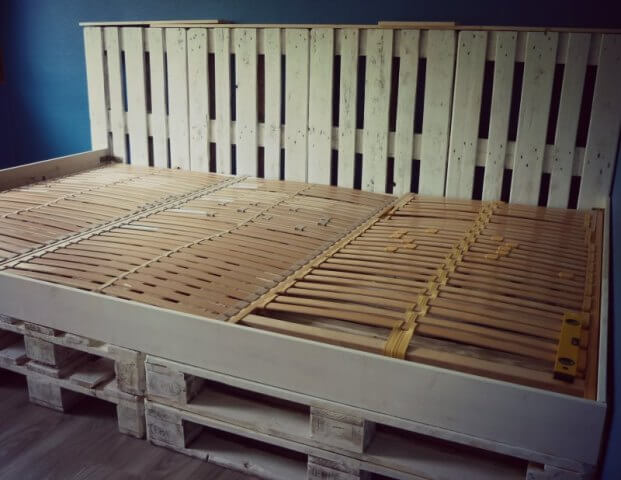 7. Once the pallet bed is being placed you have to screw the side slats of the pallets by means of head angles.
8. It will provide more stability to the bed and thus it cannot be slipped. You will have to screw the rest of the spruce wood slat on to the headboard.
9. Finally you will place the mistresses and some colorful bed sheets on pallet kids bed and can enjoy a comfortable sleep.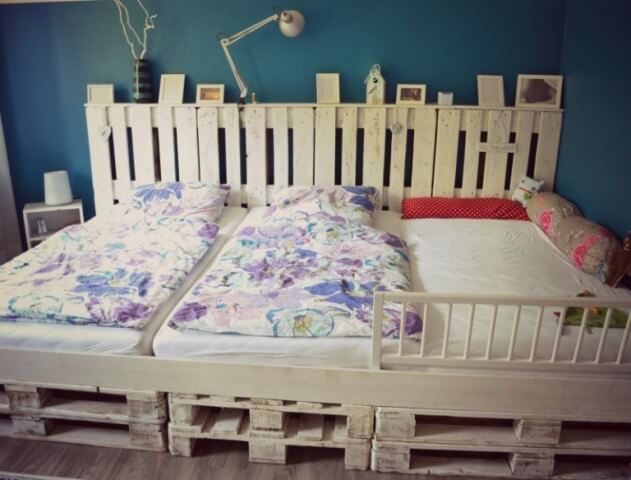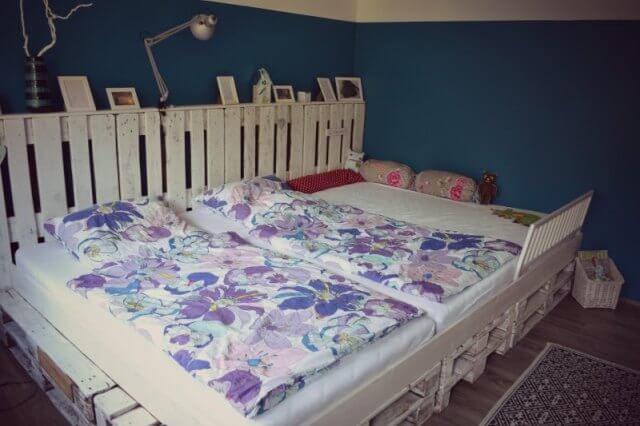 Images Source
Written by Sehrish Nida!