These are only the custom different types of benches that make your garden look organized! Now you can prefer pallets to build your own stylish wooden benches for free, here are few DIY pallet benches for garden, showcased as creative inspirations for all fans of pallets! All these benches come with different color combinations that make them kids-special also! Construction is pretty simple, all you need is to put together the single slats of pallets in special arrangements for building these no-cost wooden benches which are pretty good to look at also!
Painted benches would also be a great way to add fancy colors to your green spaces, so it would be a fun to craft these pallet outdoor furniture for extra sitting space in your garden! Do clone these benches as they are not only good for garden sitting but can also be used to organize a newly paved patio, a newly built deck and also a newly installed terrace!
Blue Painted Pallet Garden Bench: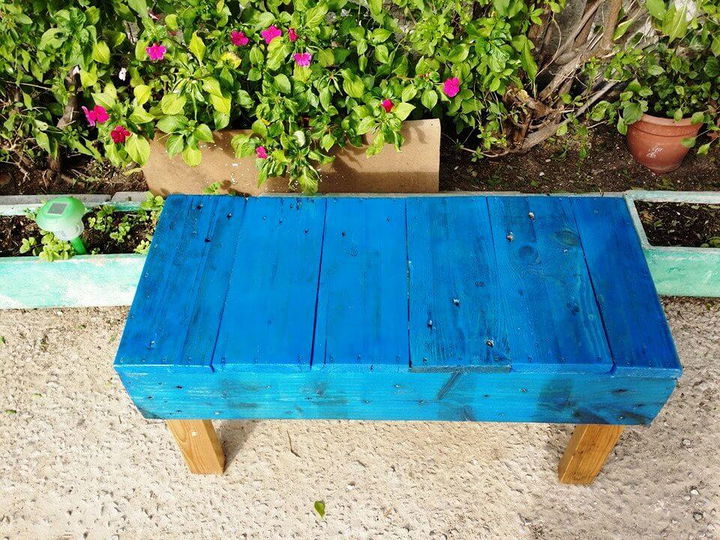 Pretty simple to build at home, just get the resized pallet slats in hands and build the basic frame first which including the legs!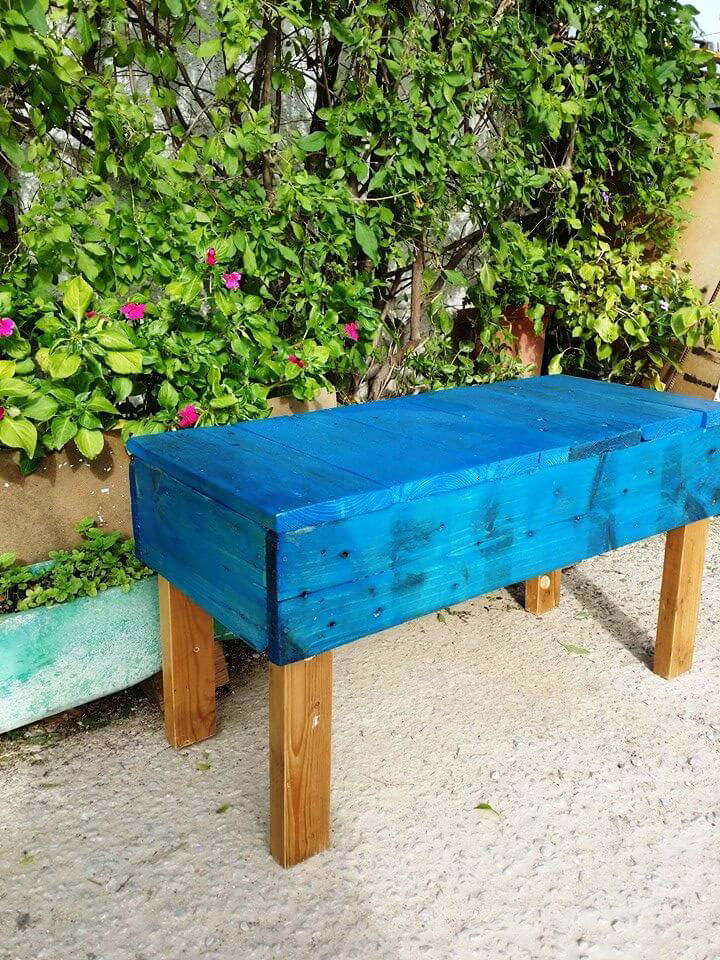 Then put flat more lengths of pallets and get the solid berth of the bench, paint colors can be selected according to your own choice!
Multi-Colored Pallet Bench: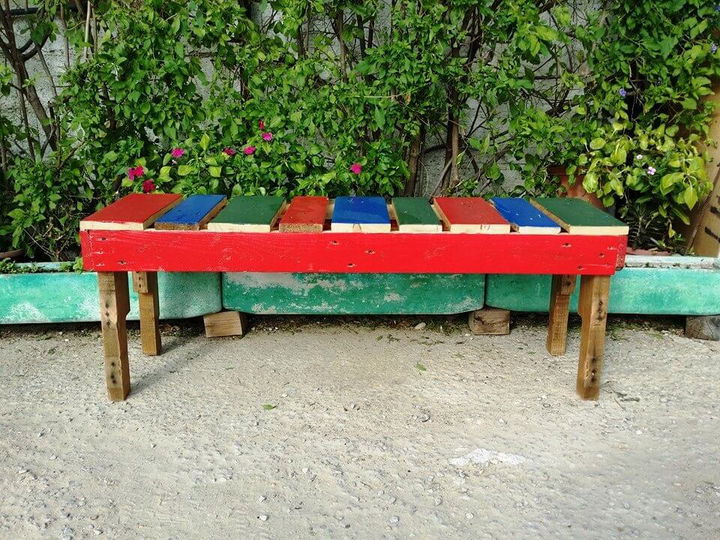 Here first you need also to gain a large rectangular frame that will hold the legs in its corners, final step would be to add the top over it!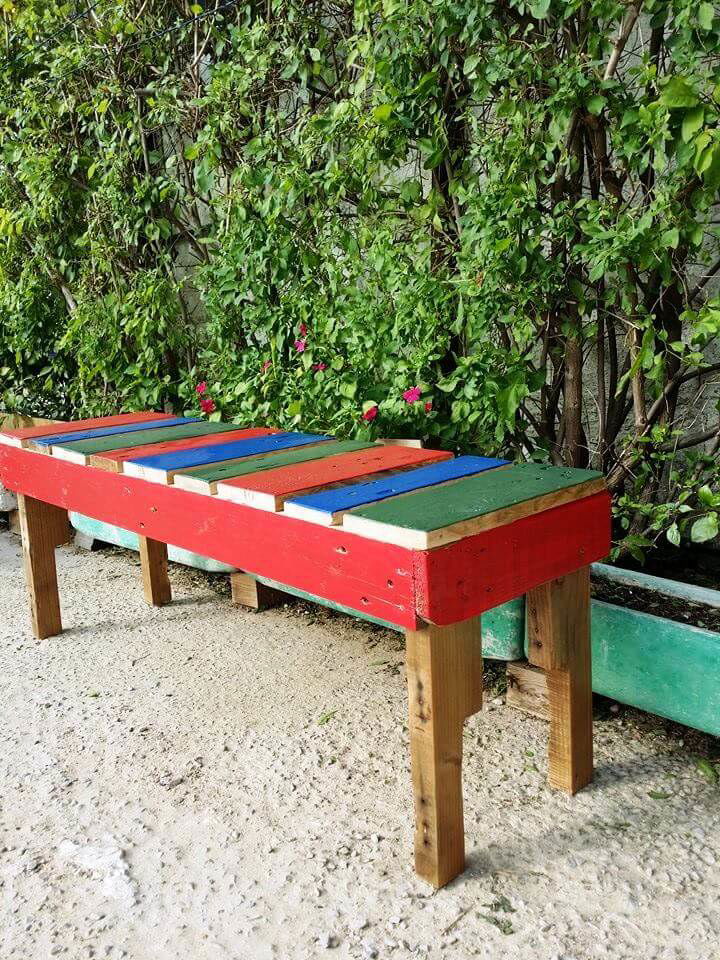 Here base frame of the bench has been painted in red while top has been done using blue, red and green pallet slats!
Red Painted Pallet Bench with Blue Stars: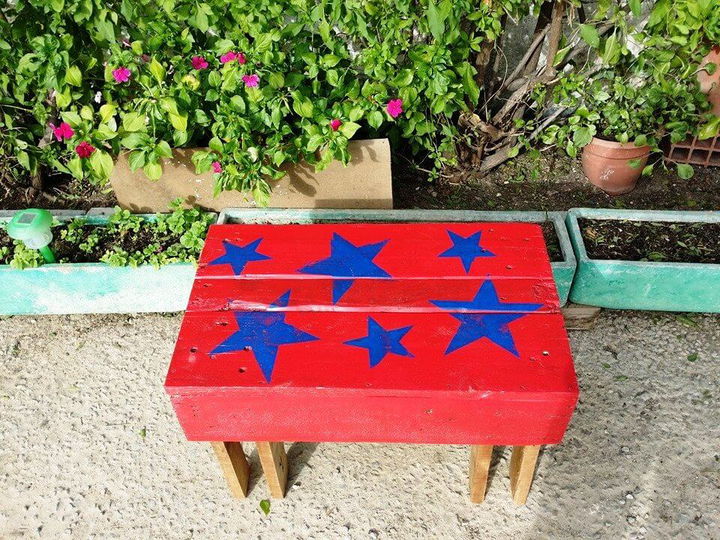 This is here a toddler special seat made of pallets, here each leg of the bench has been made by using 2 clone sizes of pallet slats!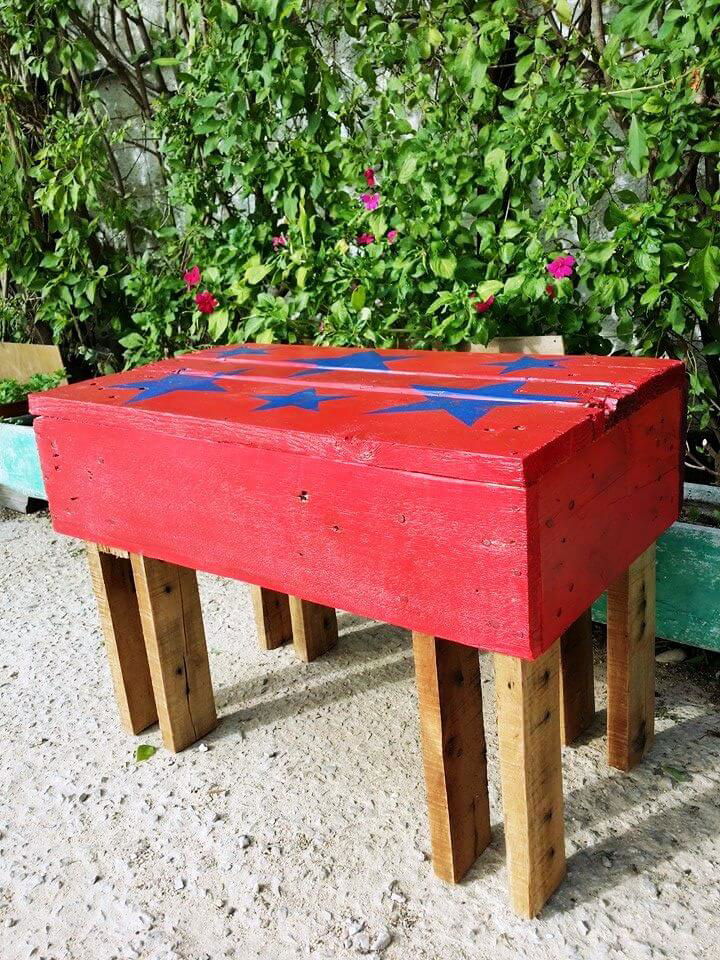 For extra fun, the blue stars have been painted over the red painted top, this gives a charming visual to entire bench that held much precious to kids eyes!
Rustic Pallet Garden Bench: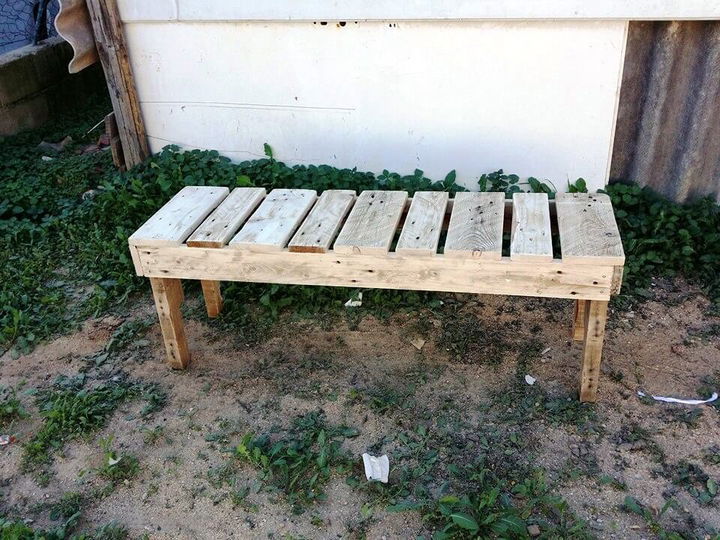 If you really like the rustic decors and furniture then just leave the pallet-made bench blank in their natural wooden appearances, here is a nice sample of it!
Green Painted Pallet Bench: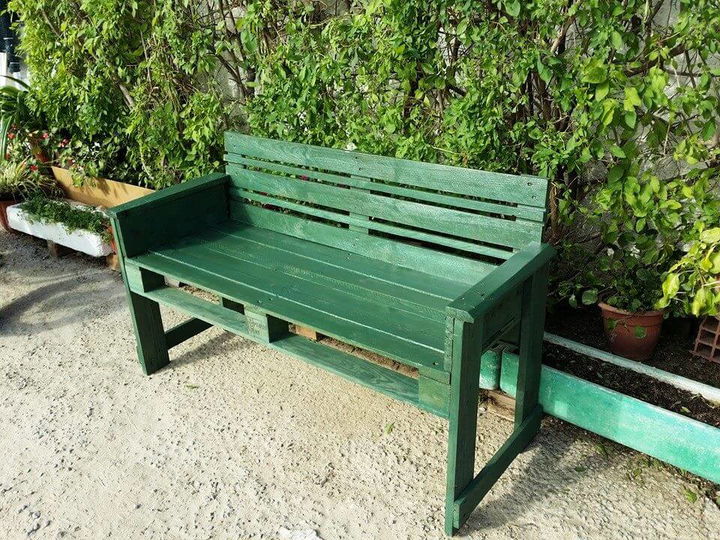 Build also the stylish benches out of pallet that come with both backrest and arm rest positions, will be comfortable to sit on, given bench with dark green visual is a mind-blowing inspiration here!
Made by As tuas Paletes