Benches are perfect pieces of furniture for sitting of multiple people at the same time and mostly suggested to occupy a space at outdoor. We see a plenty of layouts of the benches in the gardens and public fun areas like parks surrounded with sectional benches, benches with backrests and arms and armless benches. Benches coordinate very well to home hallway or front porch too.
We also wanted a perfect bench for porch so we did this DIY pallet bench design with an honorable supply of pallet wood provided by a friend in the neighborhood. This handmade pallet furniture was a dire need of home and we were looking for some ways to get without any overflow of money and pallet wood made us relaxed in this purpose.
We have constructed this bench with a long tale is much gracious with its rustic appearance which held all time favorite to all of us. So here come the steps that give a complete plan about how to make it well constructed at home.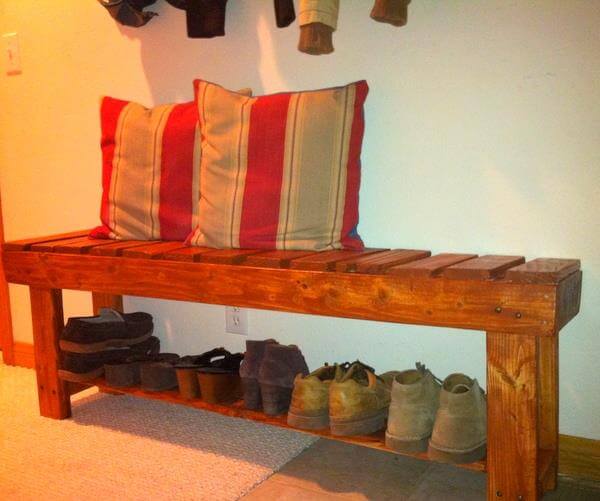 We have also added a shelf on the legs supports which is much serviceable component of this bench when you think for a storage portion to it. The shoes can easily be lined up on this of bench without any hitch or trouble.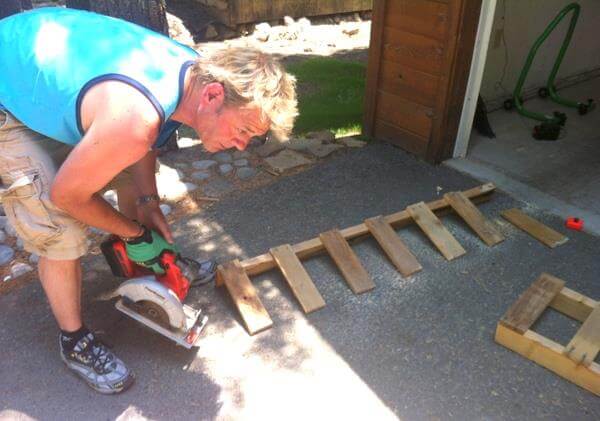 We started off the project with the seating portion of the bench and for this purpose we choose a bundle of equally thick and long pallets about 12" inches each and fix them up on a long wooden boarder.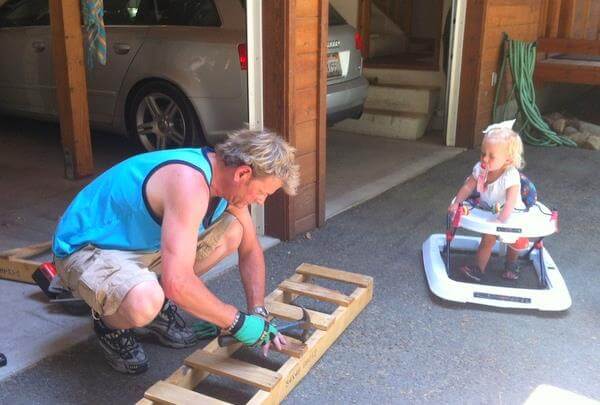 Now add the second length of the boarder and hammer the other unattached sides of the small pallets on the 2nd one wooden boarder. After getting all assembled it came up with a nice berth potion for our bench and looks much like that of ladder.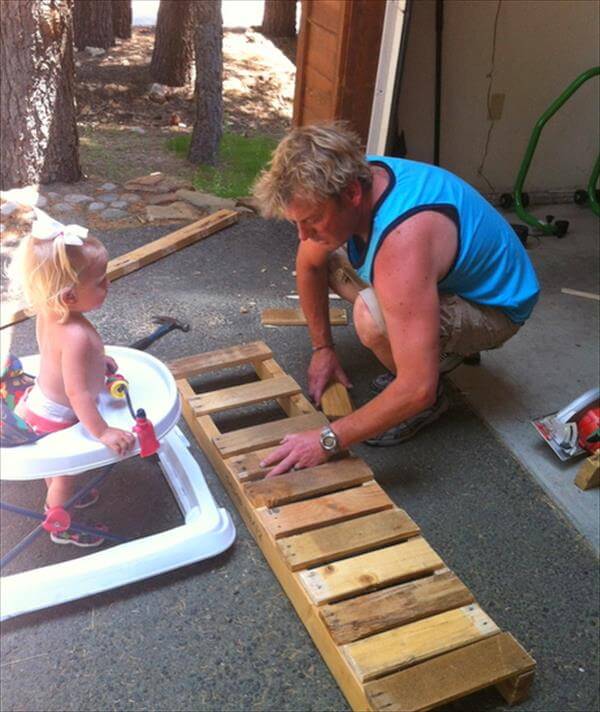 Fill up the in between spaces with planks which would be same in dimensions to that of previously nailed. Where there is not space left out and a complete filling is well defined and visible then you have done the basic part of the construction.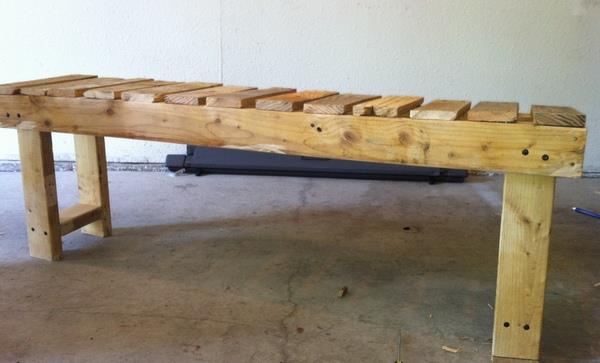 Measure about 17" inches from the stripped up pallet plank and give a sharp cut just on the mark and prepare 4 lengths with same process for legs to our rustic pallet bench. Now get your hands onto the hand drill and drill the portions to fix up the legs and then just after add the screws.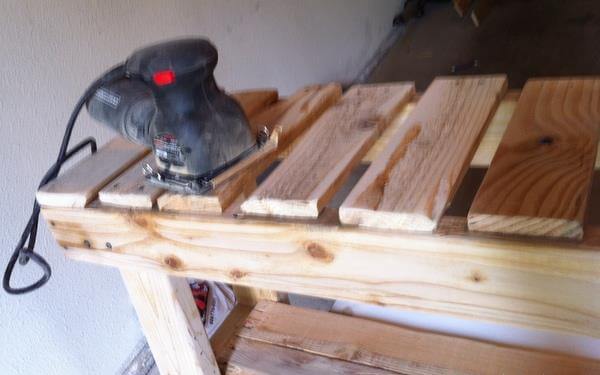 If you find the wood rough which is very often to be during the stripping process, then make it gritted with sandpaper or electrical sander to remove the ugly appearing layer and gunk. The sanding will also turn the roughness of wood into smoothness.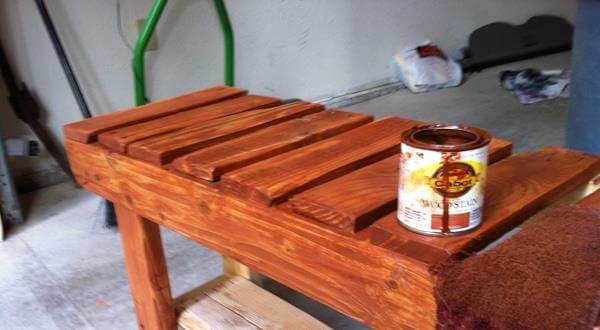 We have made it coated with a light brown walnut shade of stain to get it more powerful and lasting. 2 to 3 coats will be much rocking to look for an appreciated wooden beauty level in it. We sprayed it also with a clear gloss lacquer to get the wood more precious and handsome with amazing shine on wood grains.
Let it dry in the open air and sunny environment and you are done! This was a truly creative piece of DIY pallet coat rack to resurrect the home pallet wood furniture out of it without spending any large amount from your wallet. Home hallways, front porch, garden and entry will be most recommended to assign it a visually attractive location.