Pallet wood really held convenient to some friendly furniture crafts out of it. You may for any design of any home furniture component with it as it has much user-friendly and feasible nature. This time we are with an extraordinary component of home furniture that has been creatively built with pallet wood. Checkout this DIY armless pallet chair with x-large backrest, very best to be used in library or in home or office. Pallet wood has created its own new world of wooden creativity and people are availing it to save a lot of money.
Pallets are Totally free to get so you can also try your hands on such a creative schemes of furniture to make your home more functional and well responding. This DIY pallet chair is looking enjoyable in this natural rustic wood tone but you can vary its hue by using paint and stain that would also be useful step to make the wood more strengthened.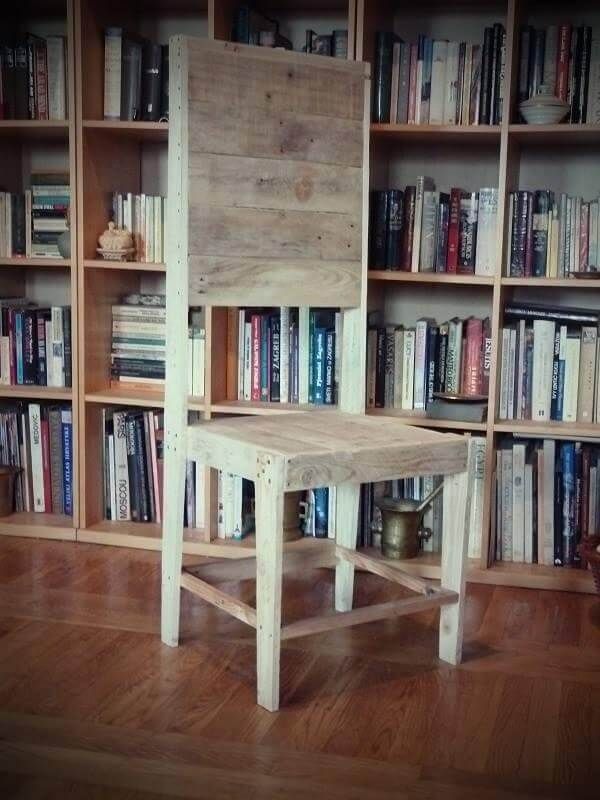 Separated boards of pallets have cleverly been oriented to give a serviceable and handy shape of chair. For more ease of sitting the armless design has been constructed.
Pallet boards may contain the gunk or splinters as they hold heavy shipping containers, so it would be better to give them a clean wash and throughout sanding.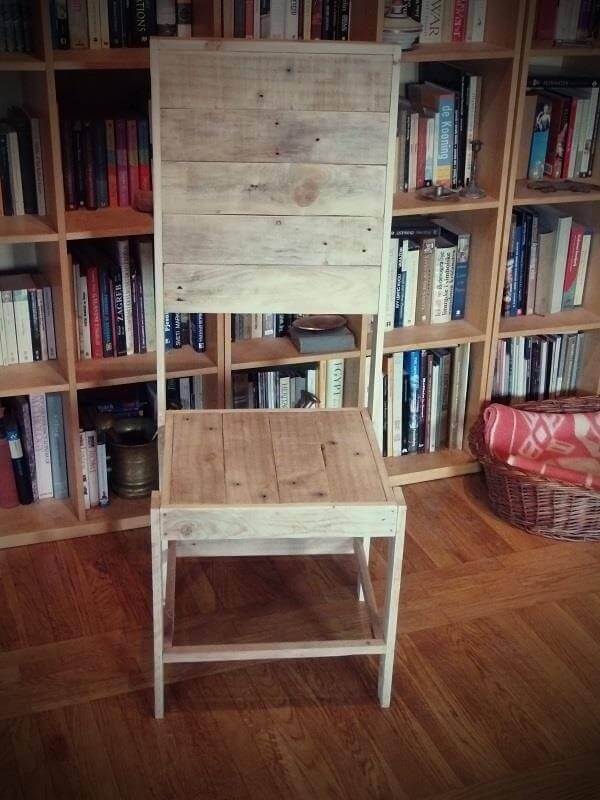 Rustic nail holes tell about the past of the chair and make it more antique and traditionally inspired furniture product. The legs and backrest frame has nicely been dimensioned to give a chic and x-large style of chair.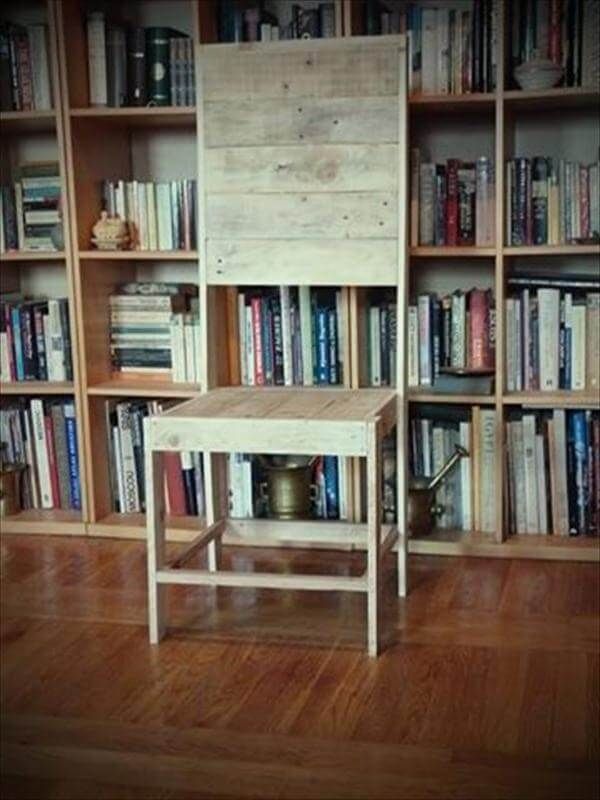 The parts have been fixed up with nails and screws and have also been glued for perfect inner grip, this really results into a dominant and lasting structure of chair.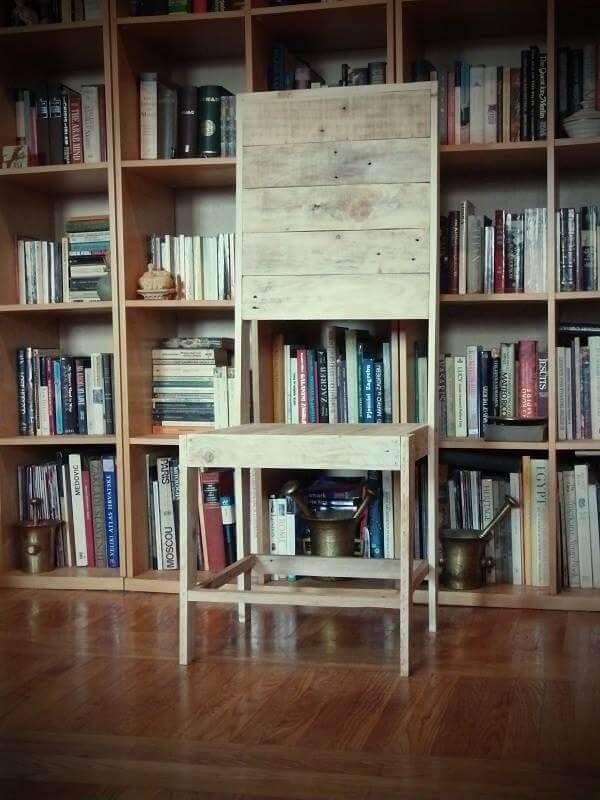 images: www.facebook.com/Reciklirano
Wide and high rustic backrest is the part of the design that is responsible for overall uniqueness. Legs have also been give extra support through wooden beams.
This DIY pallet project gives a really fetching demonstration of chair which can be used in either way!! it is just perfect for office, library, study room and will also be a great DIY pallet dining chair for head of the family!!