Sometime the busy routines of life make bored and we just try our best to escape this situation. To get yourself relaxed at outdoor or in a green park or garden area would be amazing to get rid of boringness and to just make yourself calm down. However, there are some according styles and versions of furniture for outdoor sitting that may be pricey too. If the higher industrial rates are not going friendly to your wallet then this given suggestion of handmade DIY pallet rocking chair will surely work for you.
Pallets, the shipping skids that really come in large amount after the retirement from the ships, have been reclaimed to get this rocking style of chair. The wood rockers really make you enjoyed more with back and forth swinging style. This DIY pallet chair has super b architect and design and has been scorched by finishing the wood with burnt marks. Enjoy this sturdy, no-cost and super comfortable design of chair out of pallets to enjoy outdoor more on a budget!!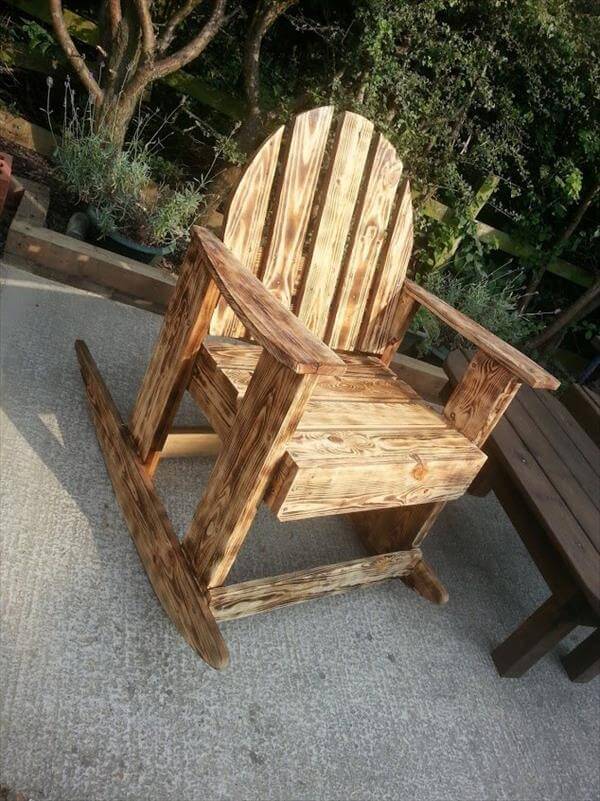 Make the pallets deconstructed using spy bar and hammer or use electrical tools with sharp blades to separate the pallets apart by cutting the inside nails.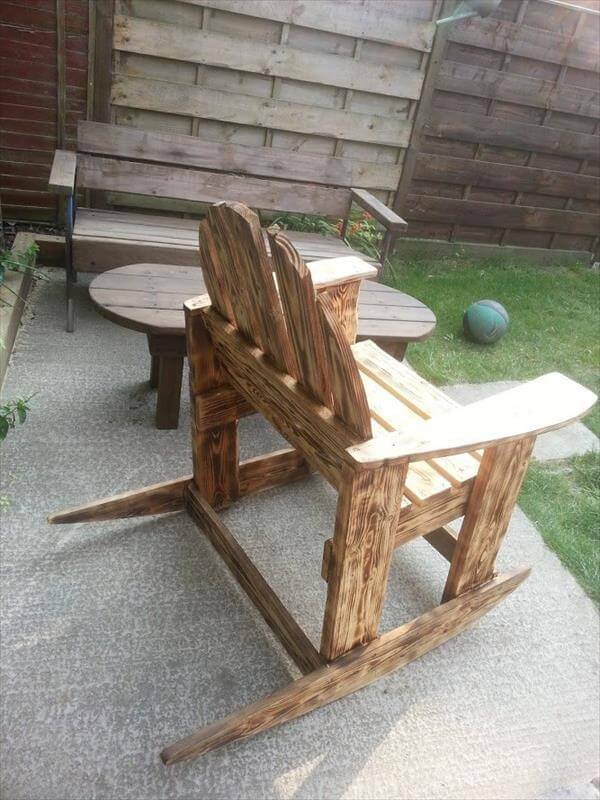 After dismantling, cleaning and sanding processes, some handpicked lengths of pallets have been brought to according sizes by cutting them down. Then this rocking design of chair has been made for extraordinary sitting experience, really a wise a way to reclaim the pallets for furniture!!!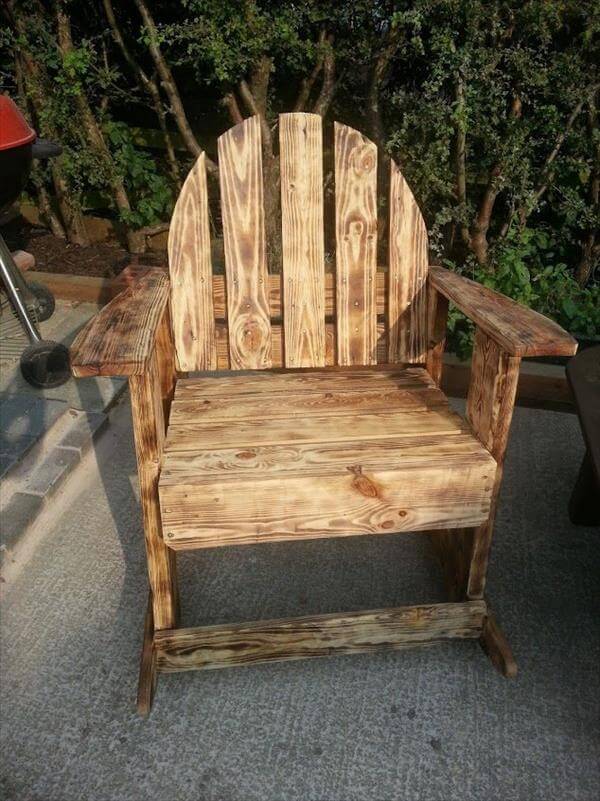 This amazing handmade chair replicate that Adirondack style of chair plus a enjoyable rocking experience that really makes it a unique piece in its kind.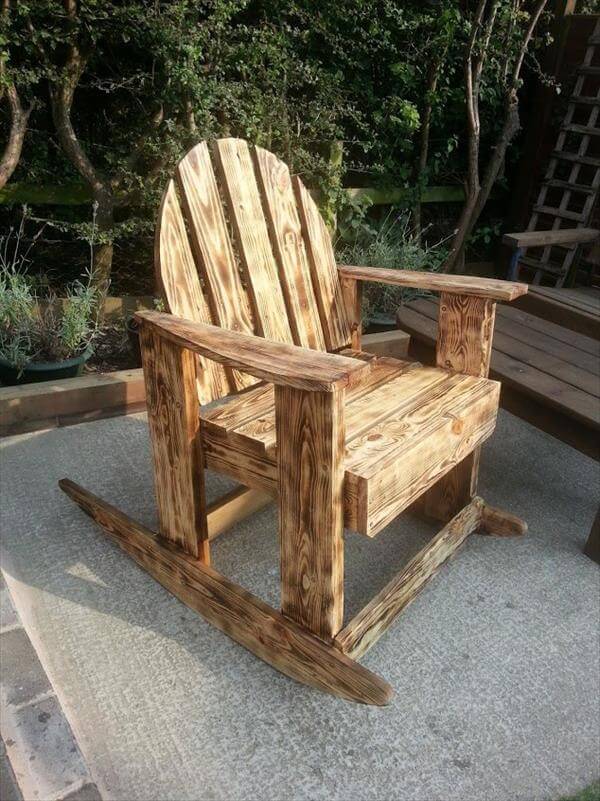 source: www.facebook.com/palletfurniture.eu
Through a wood burning process, the design has been made scorched for a beautiful antique and vintage style finished product that will really draw the attention of persons taking a very first glance at it!!