We have renewed an old styled wooden chair to make it a quality material in fashion. The style is pure traditional and conventional just the appearance have been made chic and distressed. If you are also interested in cottage living style or that of country style then this idea will be rocking and encouraging to earn fame. The hand knitted seat and back has been removed thoroughly and pallet wood in good looking stripped planks have been taken that space for back and seat.
The wave like style of the berth is really the real charming character of this DIY pallet shabby chic chair for vintage home. This inspiring technique to regain your furniture in alluring beauty can be applied to various item lying idly in home and are in proper use. You increase the width of this idea by taking old benches and tables as a DIY pallet projects at home.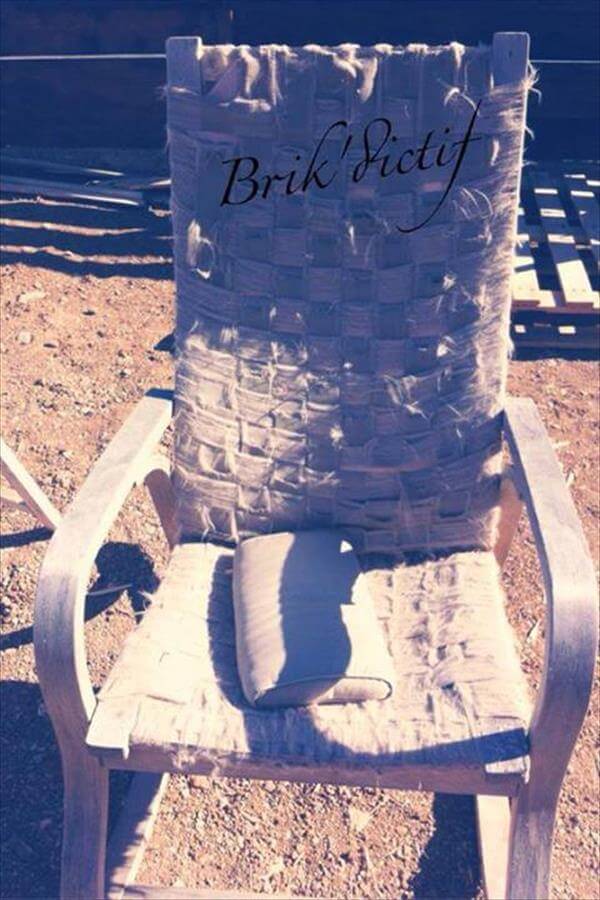 This was the real weathered and time-worn condition and it was nothing just a ignored one object in home. But the frame was still endured and powerful and just need a creative modification and and enchanting and vivid displaying color to be restored into fashioned material.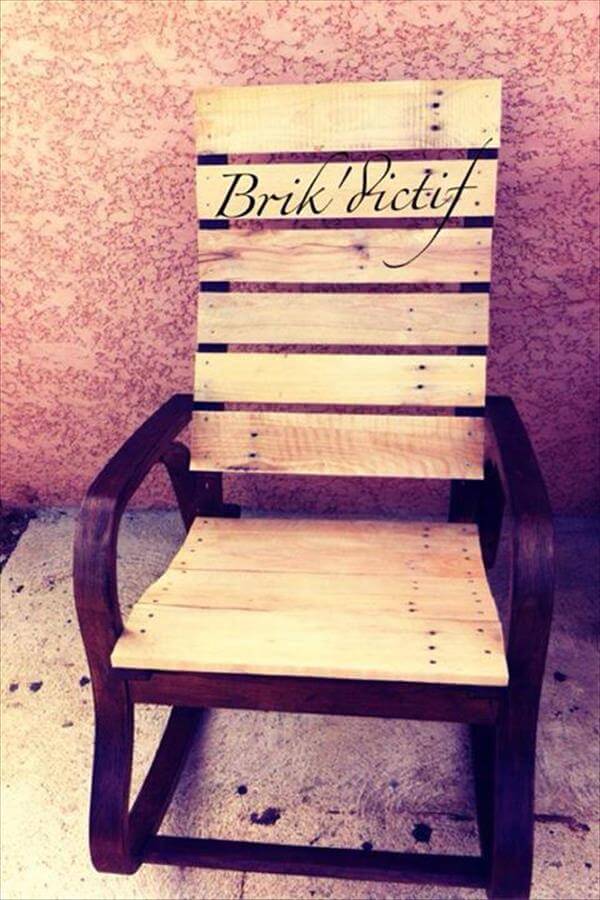 This is the final beauteous and recovered condition of our old and aged chair. In this rehabilitated form any room or patio of the home can give it a warm welcome to be there significantly. The wooden frame has been coated with a dark brown shade of stain, you can use the walnut stain and min-wax stain to for light brown and black shades to it respectively.