You can visit our site daily to have the wooden creativity on your finger tips! We love to share the most recent pallet discoveries, the creative trends of pallet recycling and also the flawless pallet projects done in case of DIY home improvements! This time we are with a special pallet furniture inspiration that will help to enhance your interior storage space of home! We have got here this very sturdy DIY pallet dresser or sideboard to share with you, having a beautiful tone of wood and added with custom features!
All you need to do first is to build a large wooden crate, resized and well finished pallet slats would really be recommended to pack for an instant large wooden crate! Then add a desired number of shelves or dividers inside that crate to gain custom number of storage compartment! Final step would be to add the doors through hardware hinges, will hide all the stored stuff and will keep it also dust-free for a long period of time!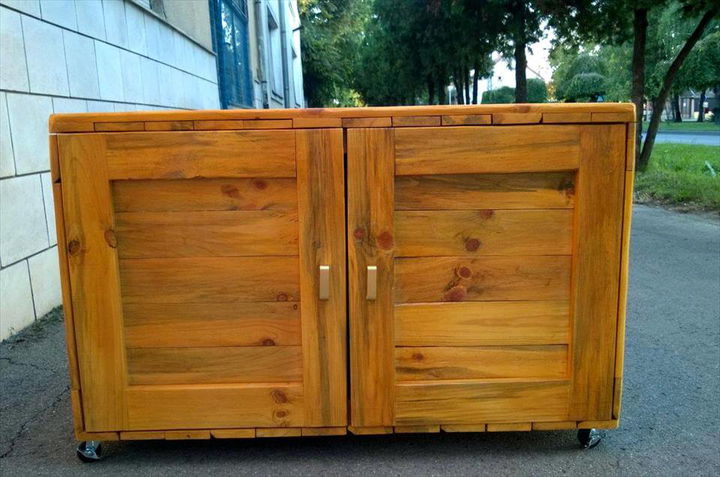 Rip down the pallets for a stock of single pallet slats, all you need you to integrate for this wooden dresser table!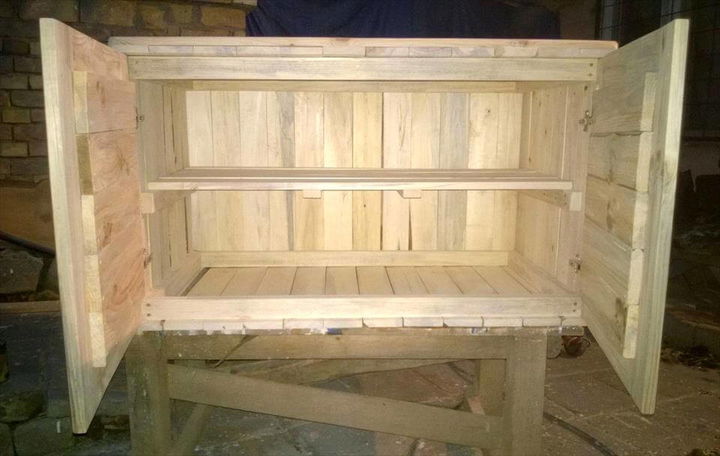 Checkout here here the features and dimensions of the designs which can also be customized according to needs and demands!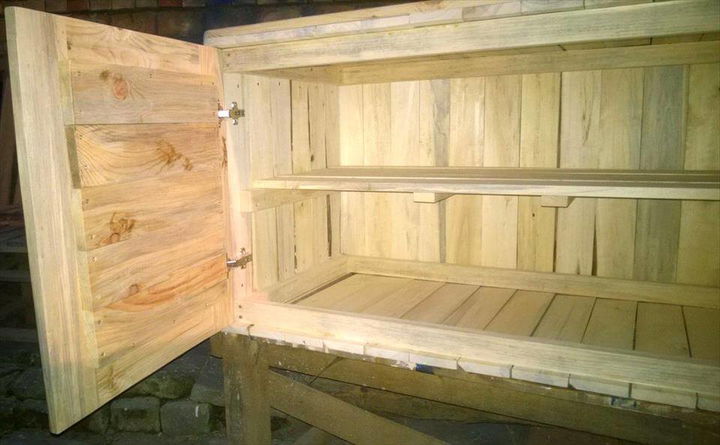 2 build in storage compartments have been created by adding a mid side divider or shelf, you need to build a big box first which is equal to total construction of the dresser!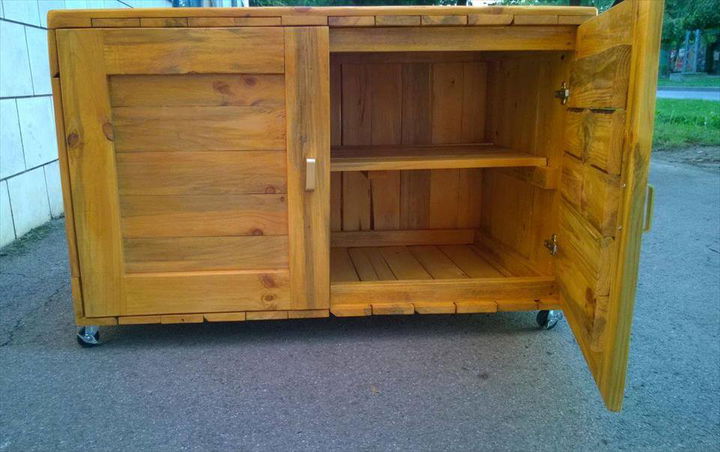 Raise the hand-built wooden box on hardware rolls and insert the inside shelves, dividers and also the hardware for additional doors!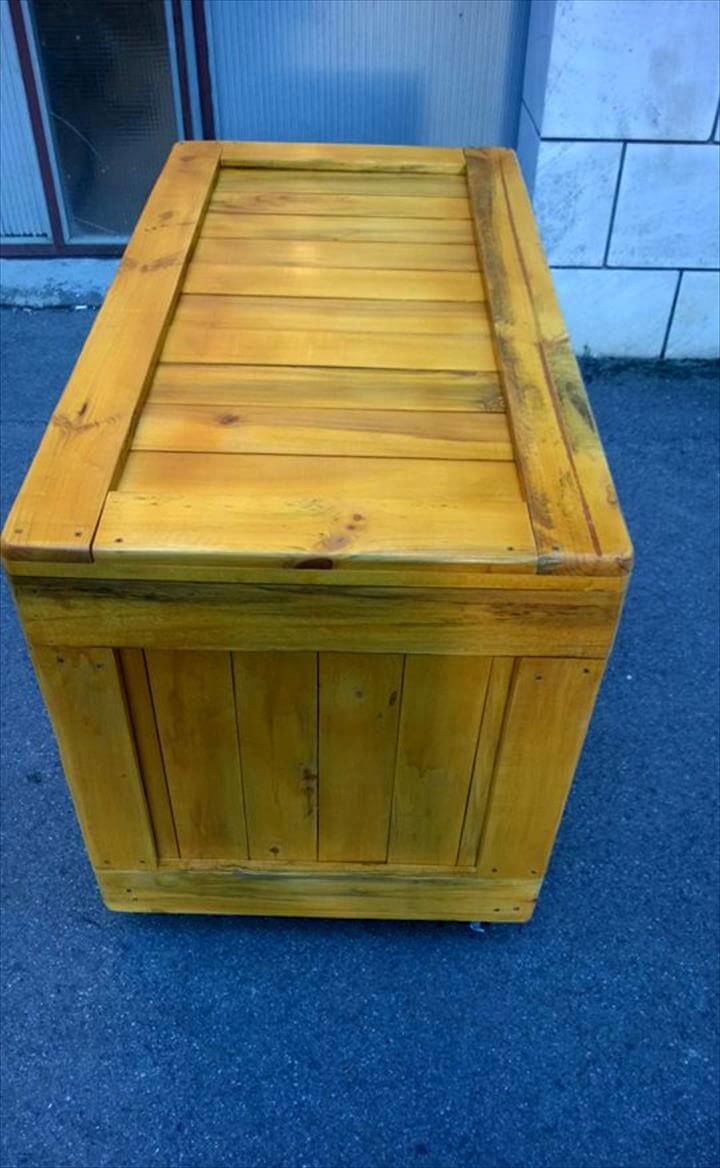 Check the species of pallet wood and choose a custom stain with a well suiting sealant to finish this dresser for more stability and weather-proofing!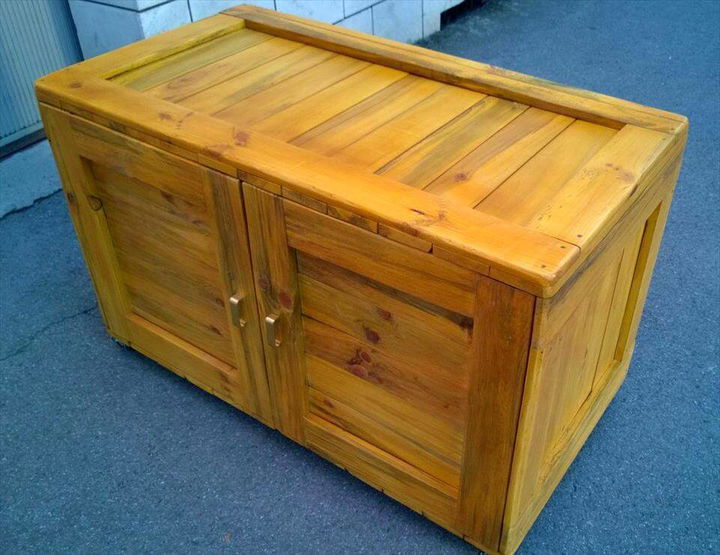 Here front locking doors have been dignified with accent metal handles, also jazz up the entire wood medium too!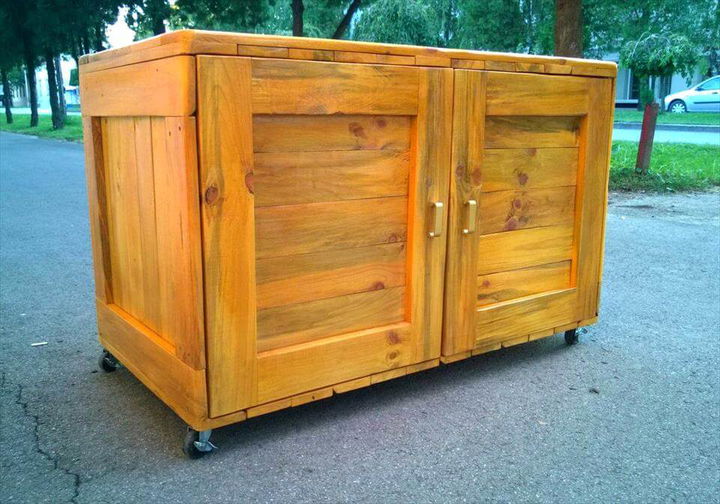 After the finishing coats the dresser would be all ready to serve your needs, can even be employed as TV stand or media cabinet!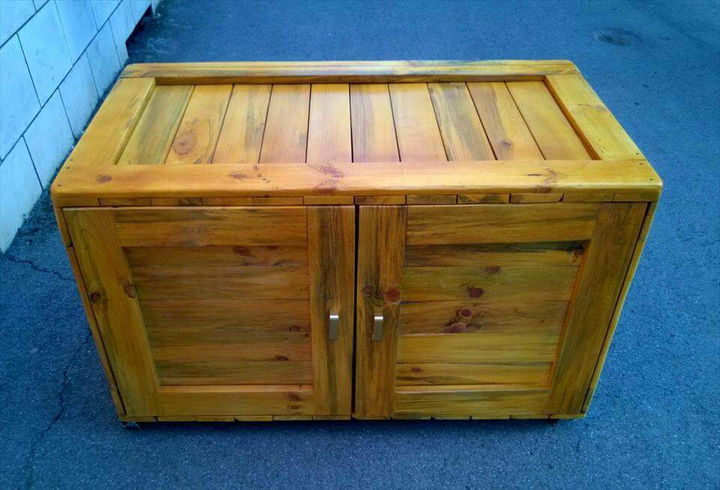 As it comes on a waist height and also provides some pretty awesome storage features so would be all special to decide as a sideboard in your dining room!
Made by Studio 4 home decor namestaj od paleta