Are you really missing some really needed furniture components? And are also suffering from a low budget? If you are a person suffering from above conditions then how will you get the required furniture for smooth running of routines? The expensive rates of industrial or luxury furniture might be unaffordable for you. We have here a very thrifty solution for all home lovers, did you ever hear about the pallets? Yes the shipping pallet skids, these pallets can be recycled to for various swank types of DIY pallet furniture and allow you to do custom construction of each component of furniture to get that targeted options and dimensions that held best fitted for you.
People belonging to different cultures around the globe have shared some really advanced pallet wood furniture so now we have also shared 20 DIY pallet furniture ideas which make really big statements of furniture and are much rare and unexampled. Just get a versatile collection of modern, classical, vintage and rustic pallet tables through some really crispy and creative twists in pallet boards.
Get arresting patio sitting plans, home front porch sitting and many overcoming versions of pallet sofas. No matter whether you have some improvements plans for your outdoor garden, home entrance, home deck or you want to remodel some interior home portions and sections pallet wood is just ready to go with any of your plans.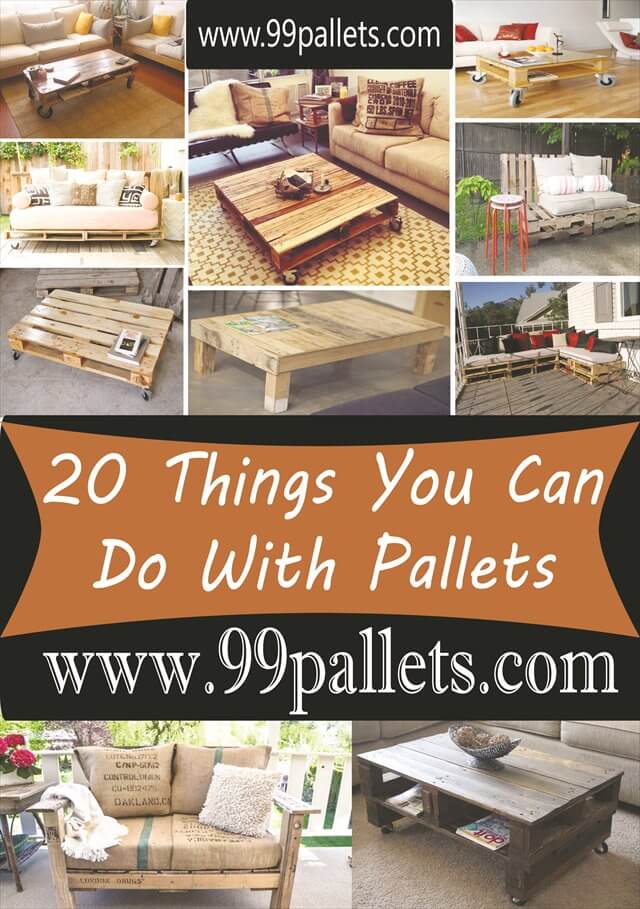 It was not so easy ever to get such a high valued furniture, pallet wood really gave us the way to enjoy the luxurious delights of the furniture on a very short amounts of budget.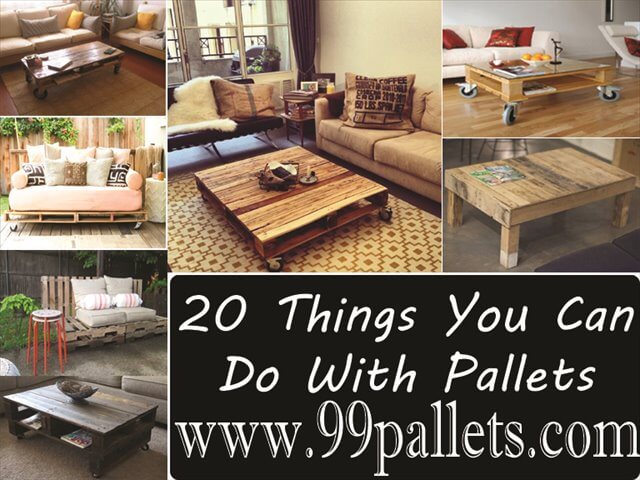 Now you may ask the question that how to find pallets? Don't worry this is much accessible type of wood and have great sources. Home surroundings, backyards, near one nursery areas are best places to search for a supply of pallets. The shipping areas come at the top and are above all to provide a any supply of pallet wood.
Ultra-rustic Recycled Pallet Coffee Table: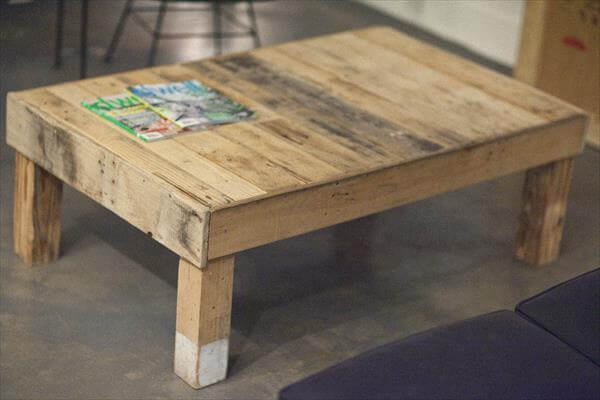 Gorgeous Pallet Terrace Sitting: Pallet L-shape Sofa: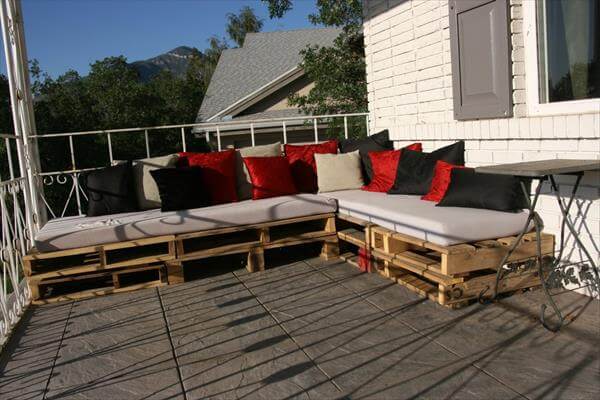 DIY: Pallet Coffee Table with Blanket Storage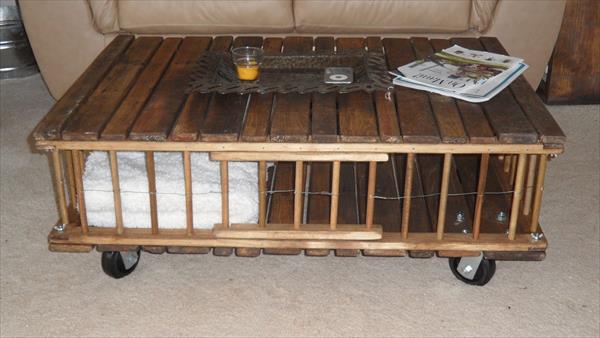 Natural Bright Wood Pallet Coffee Table: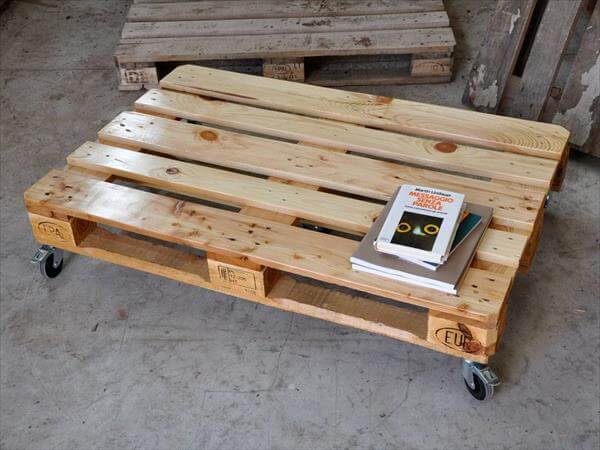 Reprocessed Pallet Media Console + TV stand: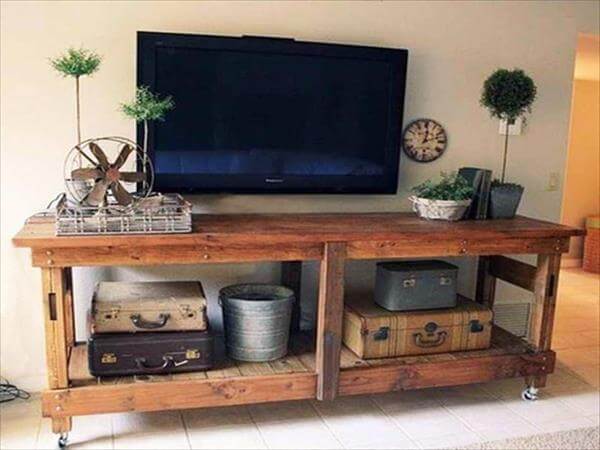 Pallet Patio Furniture with Spring Garden Colors: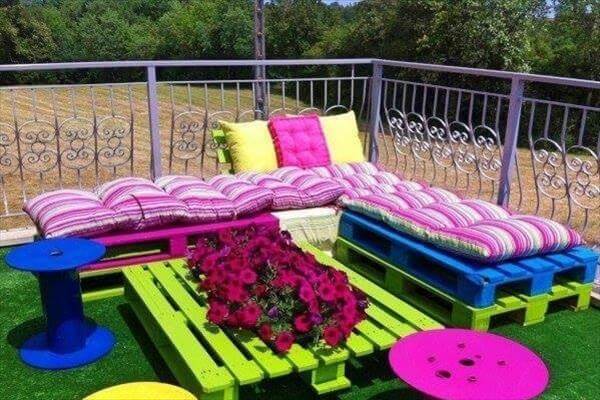 DIY: Pallet L-shaped Sectional Sitting Plan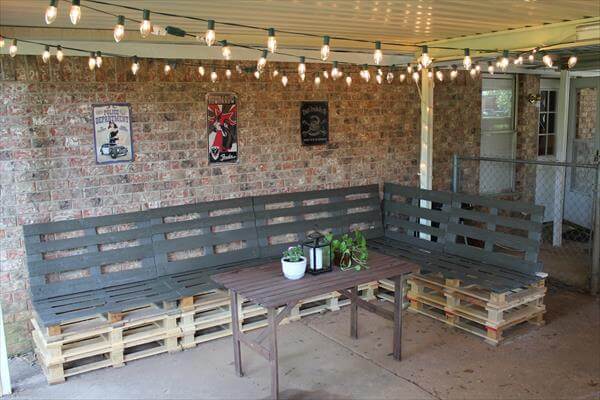 Cushioned Pallet Sofa with Casters + Pallet Daybed: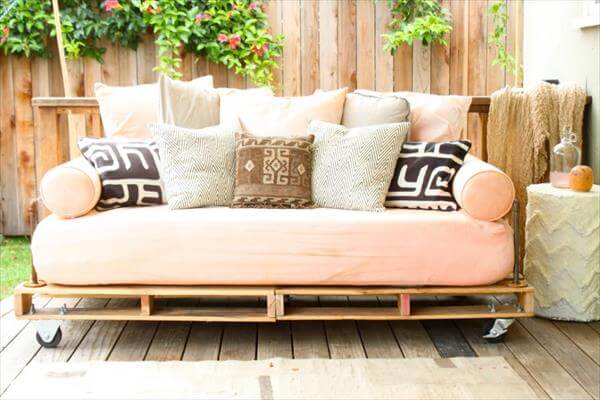 Vintage Pallet Coffee Table with Storage: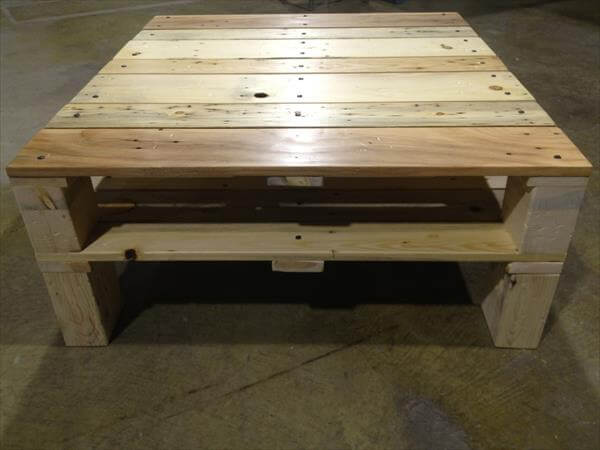 Miniature Pallet Antique Cabinet: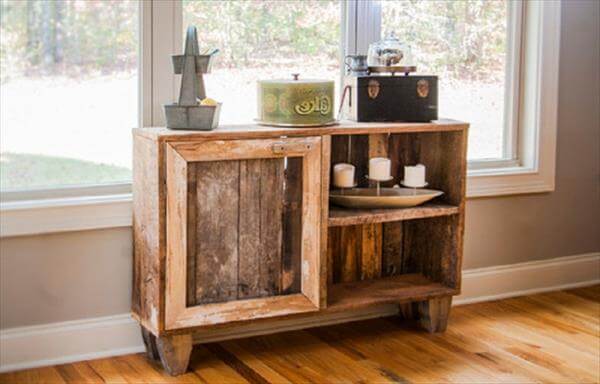 Swank Pallet Side Table: DIY
DIY: Repurposed Pallet Classical Sitting Plan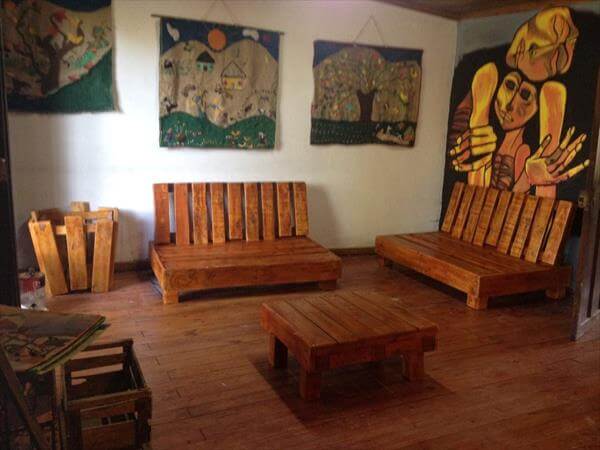 Wide Squared Top Pallet Coffee Table with Casters: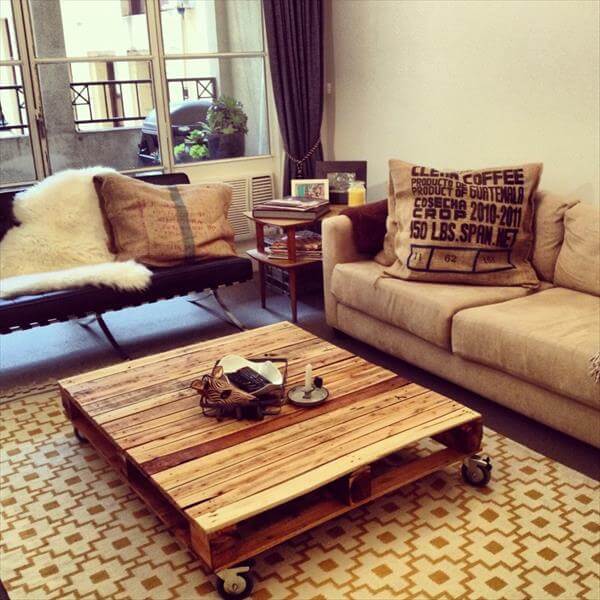 Chic Pallet Coffee Table with Glass Top: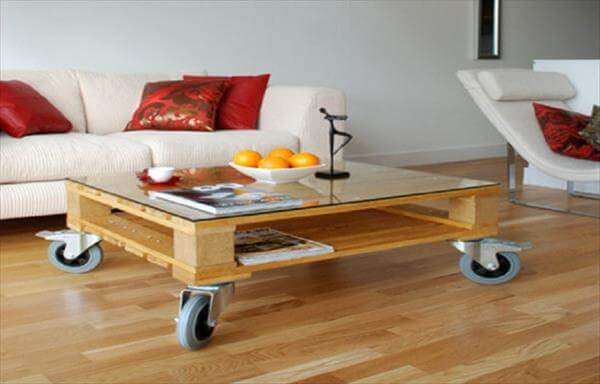 Burlap Cushioned Pallet Sofa / Bench:
DIY: Pallet patio Furniture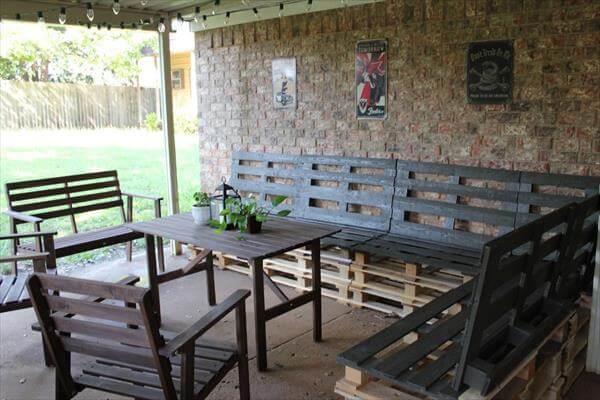 Industrial Pallet Coffee Table: DIY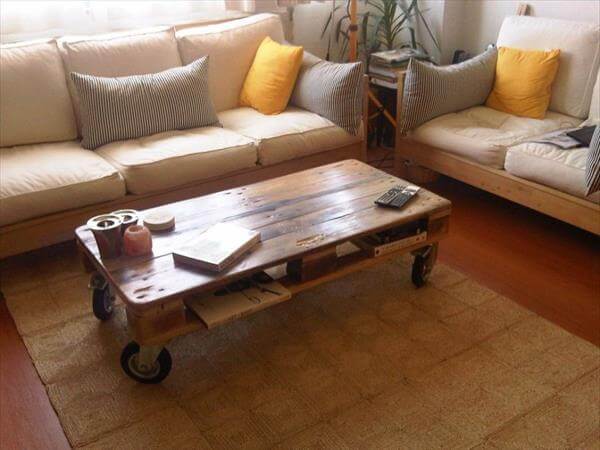 Dark Stained Pallet Coffee Table with Casters: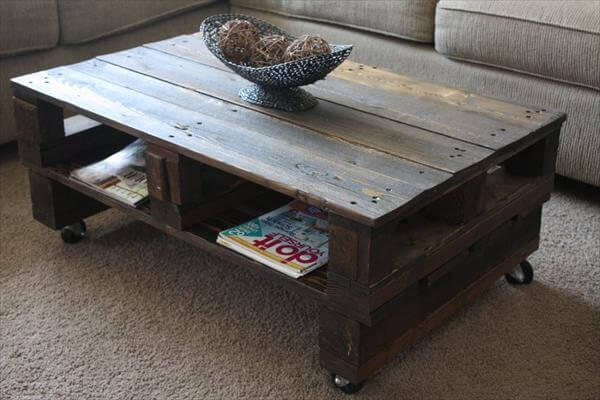 Rustic Pallet Outdoor 2 Seated Sofa: DIY
15 DIY Outdoor Pallet Sofa Ideas: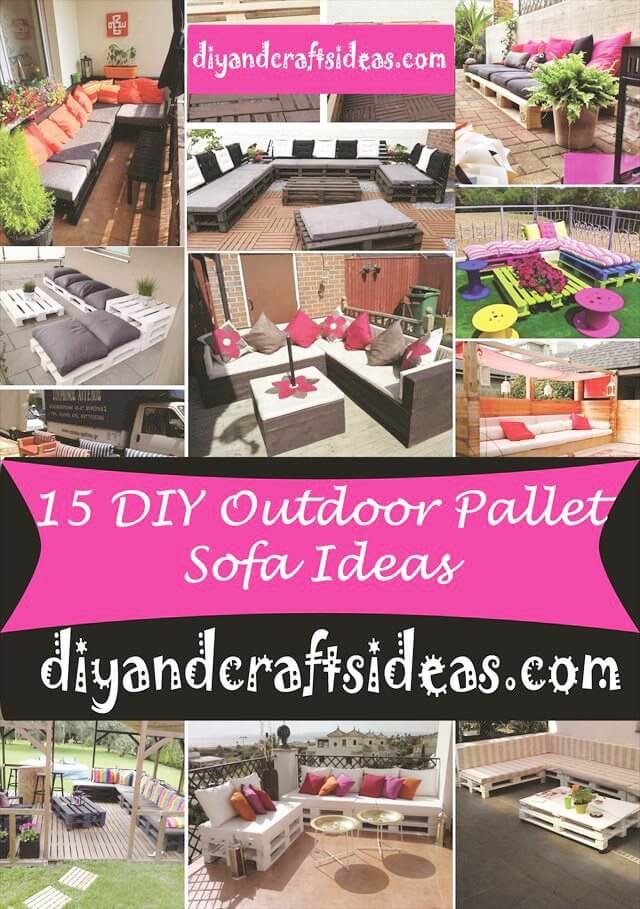 Image found on: diyandcraftsideas.com