A well built home office or media room is need of every cozy home to do the rest of office work or to get yourself entertained with your own favorite movies, songs or even the video games. If the industrial prices are not going friendly to your wallet and you are feeling uncomfortable to afford a super functional style of home computer desk or mini office counter then you should try our give DIY pallet furniture with is really amazing and budget-friendly. Check out this functional setup of DIY pallet wall hanging computer desk supported with hooks and rope.
The space saving setup will work great to your narrow or short spaced media rooms and is much easy to install to any wall area throughout your home. Just fix up two pallets with a sufficient distance between them and let the rope pass through the hoods fixed at both sides of hanging pallets to built a cozy setup of your mini home office. This is what we call the fab pallet projects that are really amazing due to their unbeatable creative designs!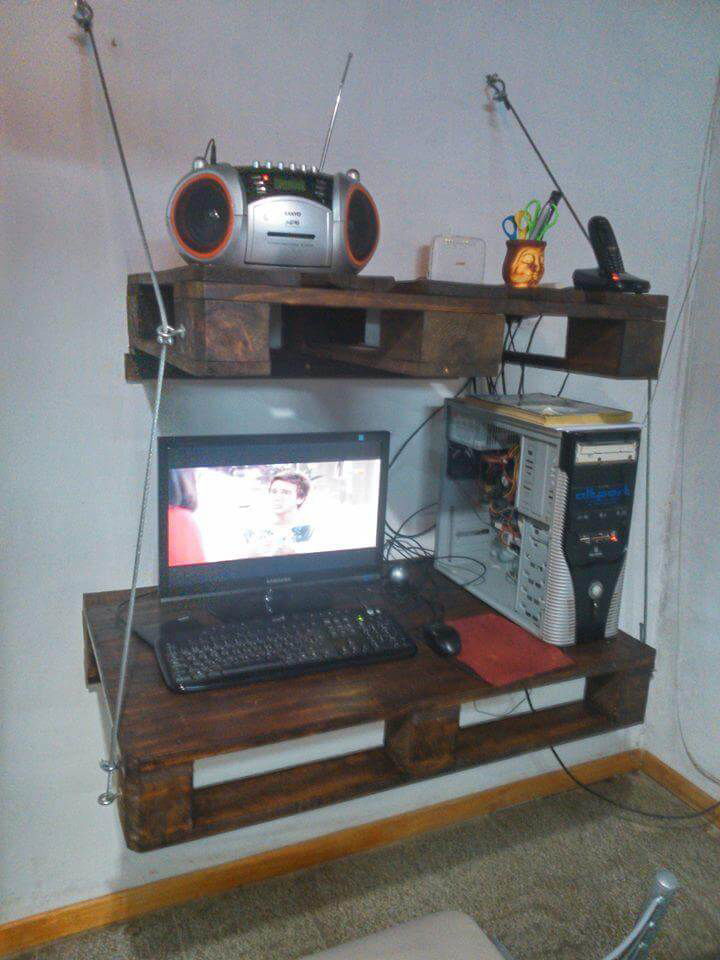 This setup is really manageable and affordable, just get 2 pallets and enjoy this sublime setup DIY pallet entertainment center which is also good for your study and to do your school assignments and projects.
Wood has been sanded smooth and gritted till the wood glow and sparkle on the wood grains, sandpaper work on wooden surfaces really makes them more splinter free with soft edges and sides.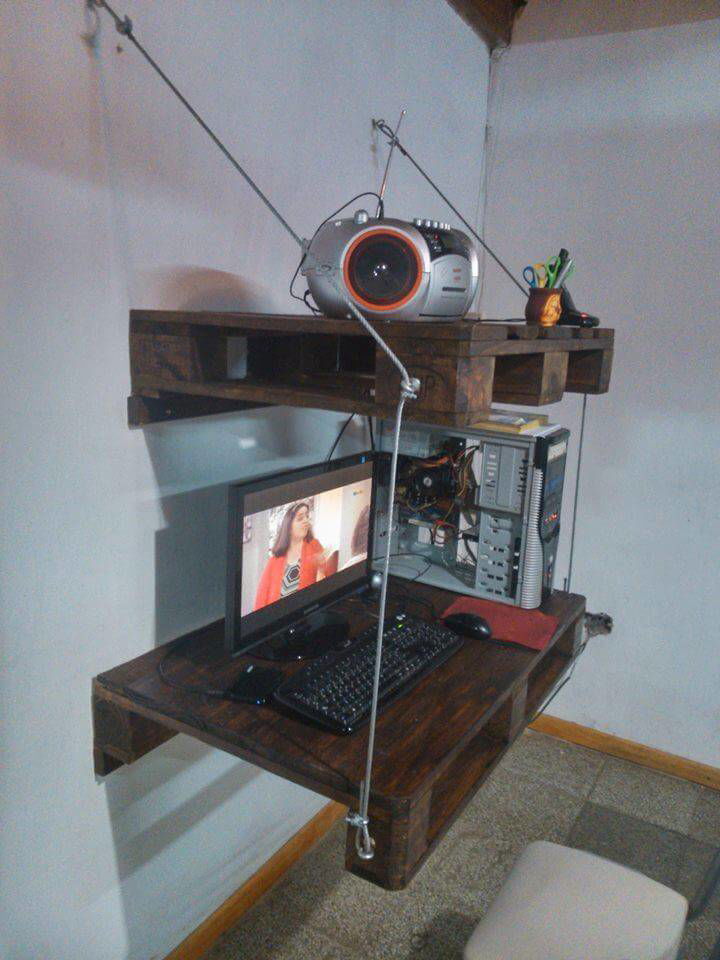 Using the heavy duty rope and hardware hooks this entire setup has been supported wisely in floating manner. It can handle a lot of weight even that of your CPU, display screen, buffers and other decorative objects!
This pallet wood furniture is really a result of pretty cool and creative pallet wood recycling and a way to trim down both your furniture expenditures and wood waste!