There are many things that highlight your decor taste and one of the things is the gorgeous green planter pots. There are many things that you can use to display or hold those cute planters in the indoor sections of the house but vertical planters are the best thing to go for. And now with the pallets you can install a vertical planter for your indoor walls with some really feasible structure steps to be followed.
And to witness an already made sample we have this DIY pallet pot organizer for you who would help you to understand the easy shape and design of the planter. The pallets have been first cut into the long and small size slat pieces to form up the vertical base and the holding shelves of this pot organizer respectively. Living, hall, kitchen or even the entrance walls can be beautified with this adorable and fancy pot organizer being mounted up high with hooks or nails.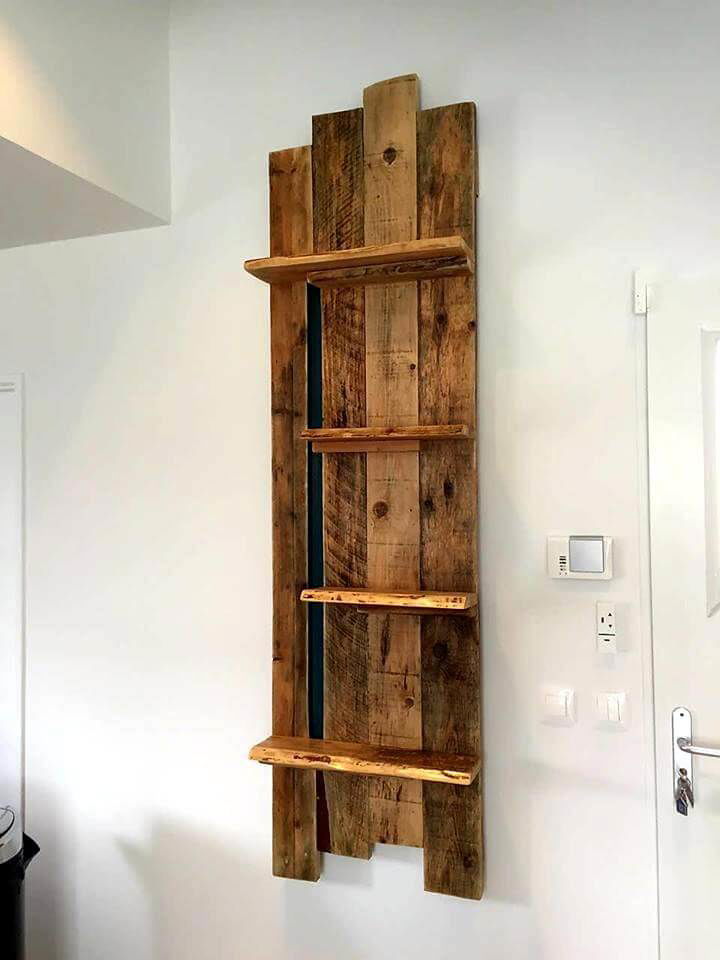 The pallets have been cut into the long ans small pallet slat piece to shape up this gorgeous and feasible to build pallet pot organizer so that you can bring some natural beauty to your spaces.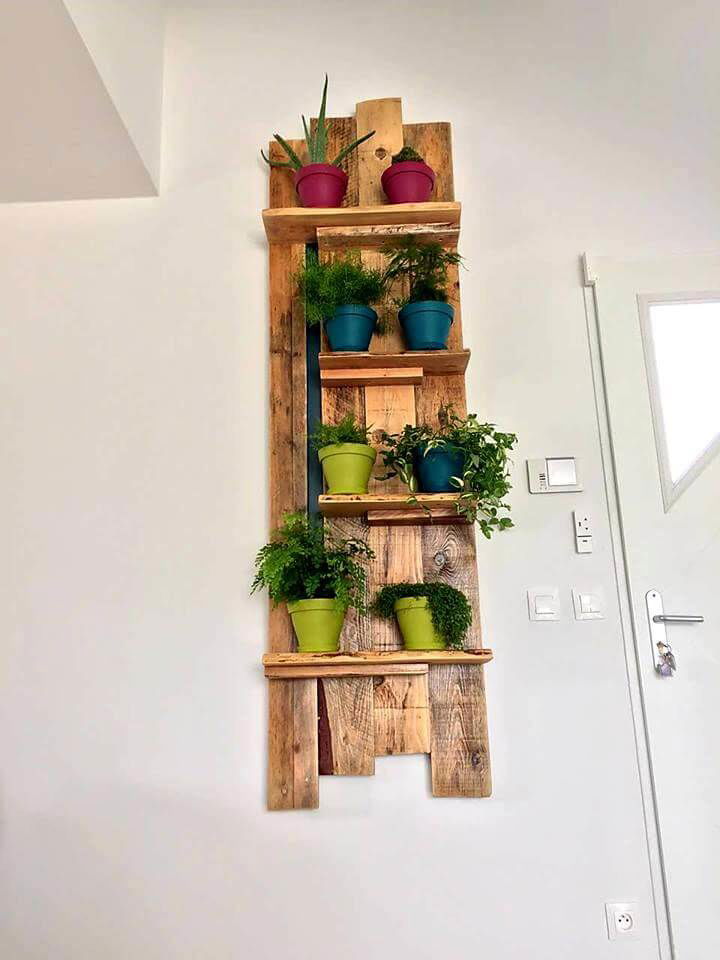 The long slats have been put together to form the base board like structure while the small pieces have been nailed to it to be used as the shelves for the holding of the gorgeous plant pots on them.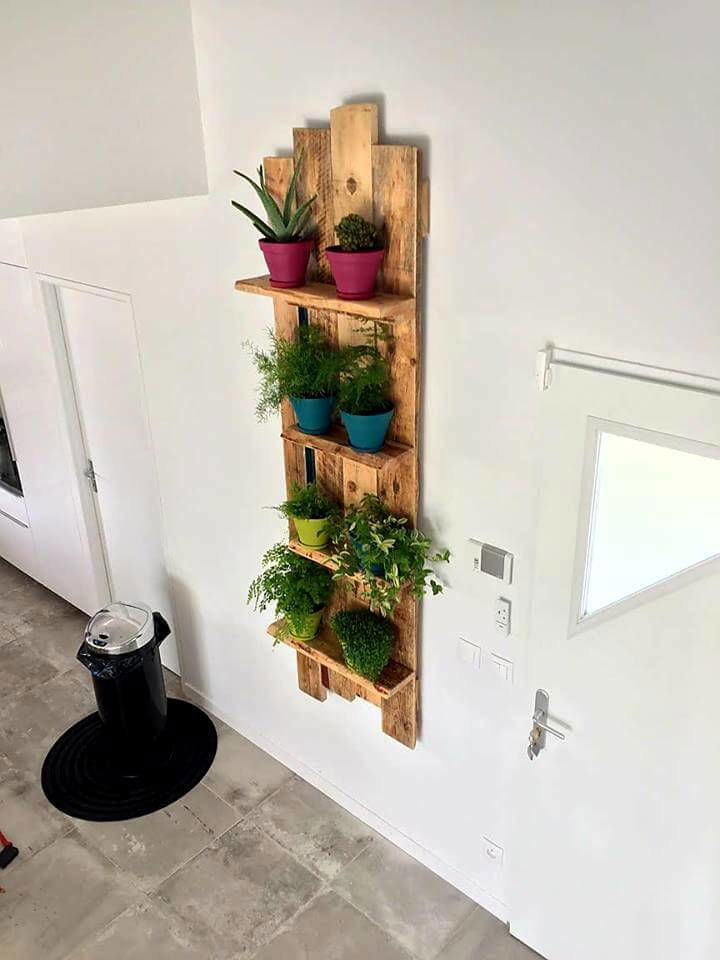 This pot organizer can be used on the outdoor walls or the indoor walls and it is sure to bring and eye catching touch the decor and style of both these homey sections.
Made by: adopteunecaisse.fr