Today the modern furniture has become the most expensive thing, and inflation has reach to peak value. Now it is very tough to face the inflation and to have the luxury facilities. But a cheap way to get luxury wooden commodities is always there to make our home best fitted with every cozy wooden delights like chairs, tables, sofa, nightstand, bed and headboards, and also the ultimate pallet sheds and shelters.
This magical solution and affordable bypass to luxury furniture is the recycled pallet wood. People are making their longings and wishes come true with this easily accessible pallet wood to get pleased furniture articles. We have also been satisfied with this cheap wood when we attained this pallet patio furniture for outdoor environment and sitting area. We have made a rapturous table with two standard chairs to have a comfortable sitting with eatables and beverages in front, on the table top. You can shift the whole handmade sitting setting to your garden or terrace for breakfast fast or dining.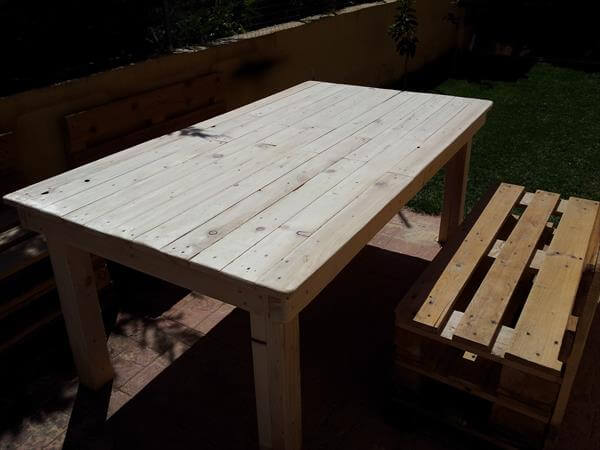 The rustic and antique wood impression are due to our love with pallet wood but you can make them wrapped and coated with any color, paint, or art patterns.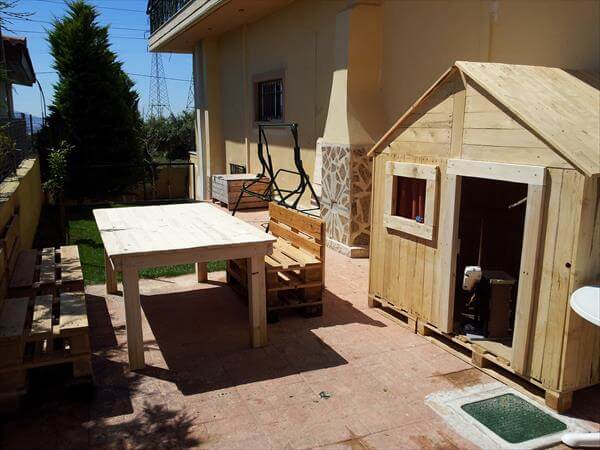 Tutorial for playhouse is here: Pallet Playhouse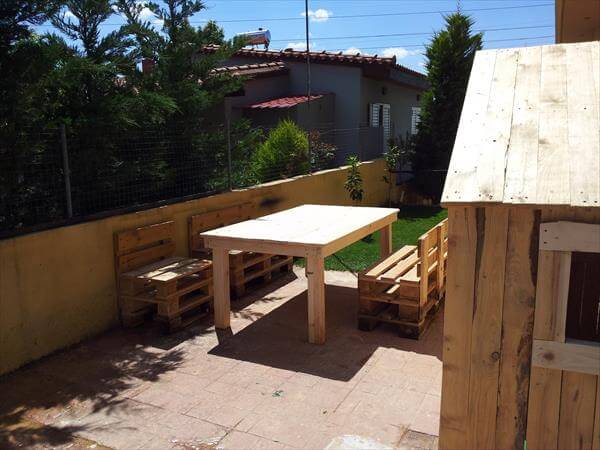 The brightness of wood surface is the result of hand sanding which can also be accomplished with some electrical sanding tools if you have the opportunity to use them at home. You can suggest also a stain and varnish coat to it from smooth and crystal clear finish.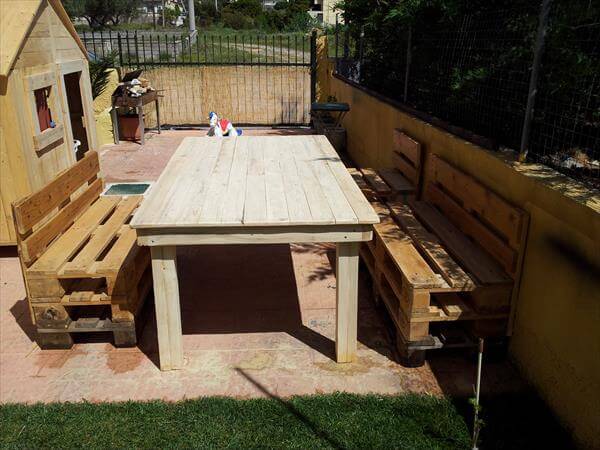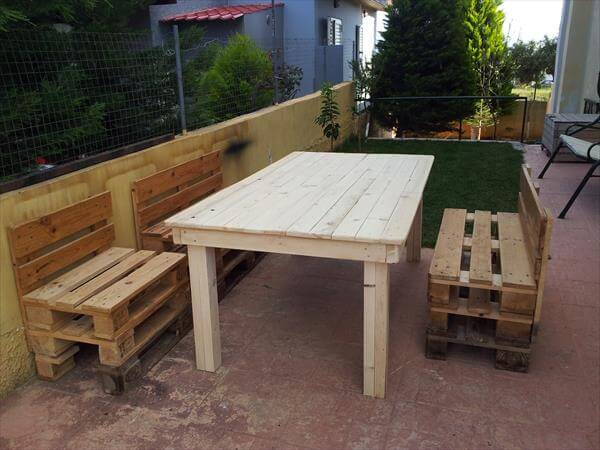 Submitted by: Zacharias Chiras
The hammer and nails were our basic equipments for assemblage for getting together the whole wood ingredients and components. You can also use the latest solutions for joining of wood like nuts and bolts which are available in different types, screws with screwdriver and cobra glue for adhesion issues.