Pallet wood is being used all across the globe for making many useful things. The recycled pallets are considered best for making furniture which basically is a low cost solution.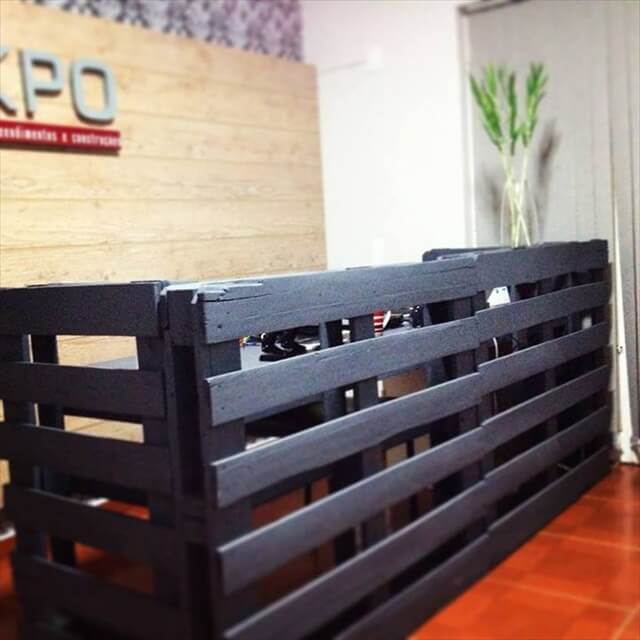 The project that today I am sharing with you is very interesting and unique as well. This is basically a pallet project for diy office desk. It has been given a very fine finishing look that makes it completely like a fresh piece. It has been painted so well with very fine smooth surfaces. I have attached the pictures as well so that you can see how perfect it looks.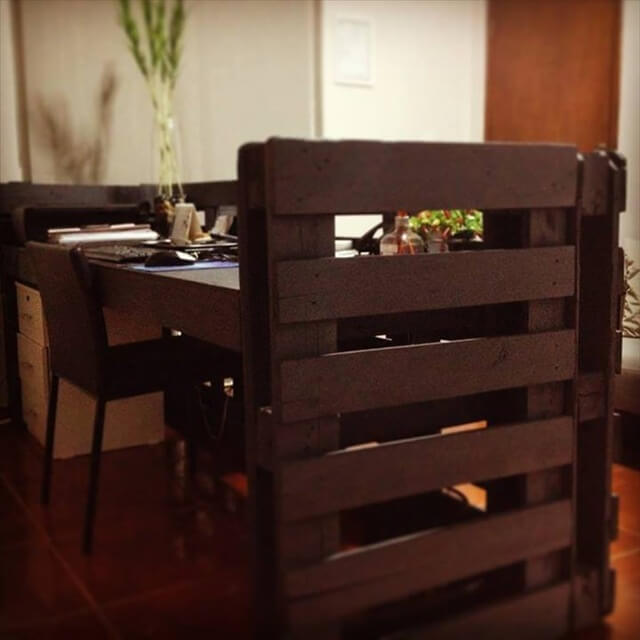 The project was done for an office worker. It is basically like making a frame around the office desk on three sides leaving one side for entrance. You have to just see the exact size of the table so that you could make the frame according to the size of the table. You don't need to make separate planks joined together to make the desk but you can use a complete pallet if found in good condition. I luckily managed to get hold of industrial pallets from an auction, which were found to be in great condition and I used those pallets on pallet office desk project.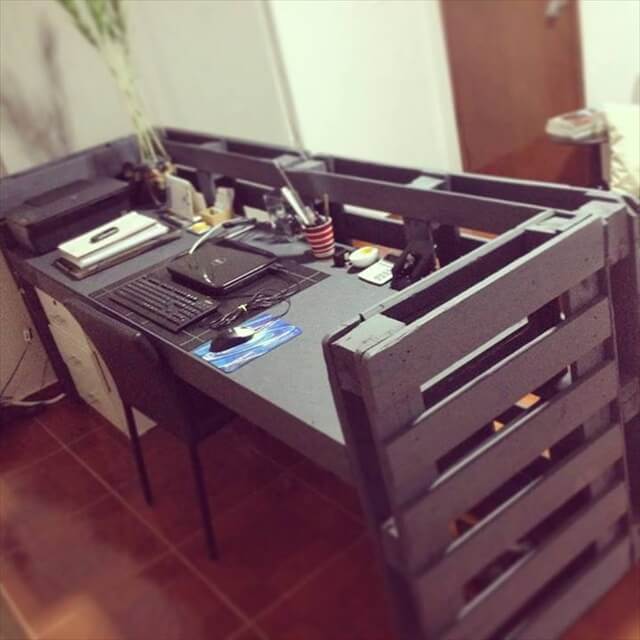 Idea shared by Mohsin Ali!