Have ever this idea came to you to make a serving tray out of pallet? In addition, have you ever known that what we made though pallet is always on a low-cost? Have you imagined that you can earn almost free of cost the all like pallet sofa, pallet chair and bed swings, playhouses and even a pallet shed?
If you also want to become a one of them who have fully availed the easily accessible pallet wood for charming wooden furniture commodities for home then you are on the right track and on right place to make your wishes about luxury furniture, come true.
To know the instructions and makeover details your can view our previous posts on each of above discussed object. This tray is simple but very innovative inspiration for coffee serving needs.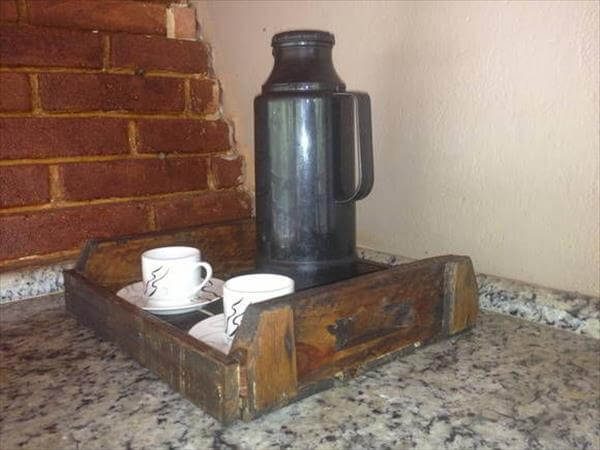 If you have set your mind to this tray project at home, it would take much less time to have your hands onto this rustic serving station.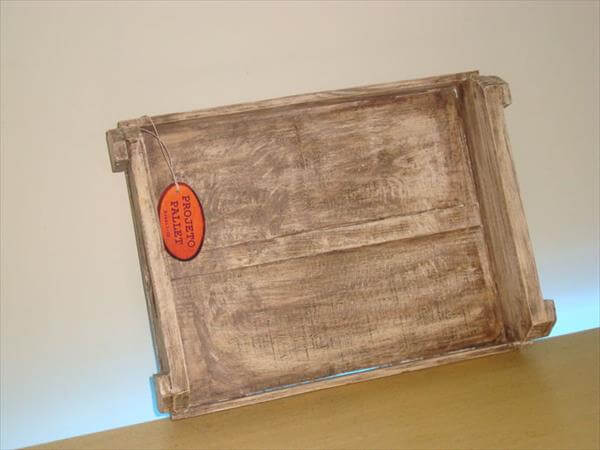 The surface has been made equal and splinter free from all sides by going with sanding with hands or you can make of electrical sander too for this wood reconditioning purpose.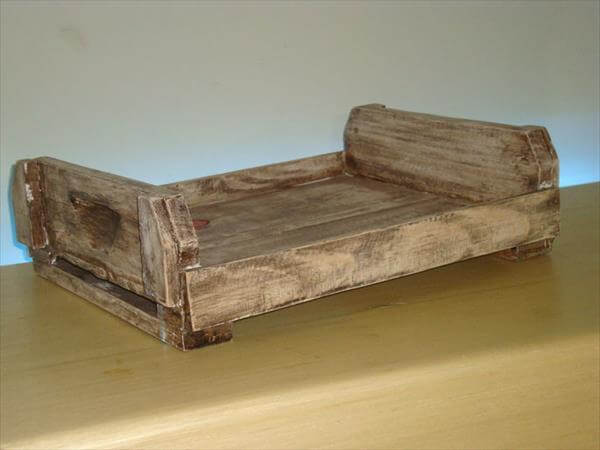 You can make use of different staining products for better way shine and to plan a different wooden shade to it.