Sometime we need to get some precious garden pots elevated for bigger statements of garden decors! Why not go handmade with pallets if you need beautiful garden pot organizers, planter boxes and also enchanting wooden potting benches for free! This time we have brought these DIY pallet garden planters that will truly rock in boosting the decorative visual of your garden! Two pallets have been jointed vertically in bottom-to-bottom manner, finally have been have been added with hardware rolls!
Rolls have been installed to bottom side for touch-to-move behavior and finally the garden pots have been placed in the openings of pallet boards! No need to modify or dismantle the pallet boards here, just get two clone and uncut sizes of pallets to install this precious garden beauty station in no time! At the end, you can just use paint for getting more attractive and colorful appearance of the pallet planter, can stain them for weather protection and can also personalize them by writing custom quotes or name of plants over!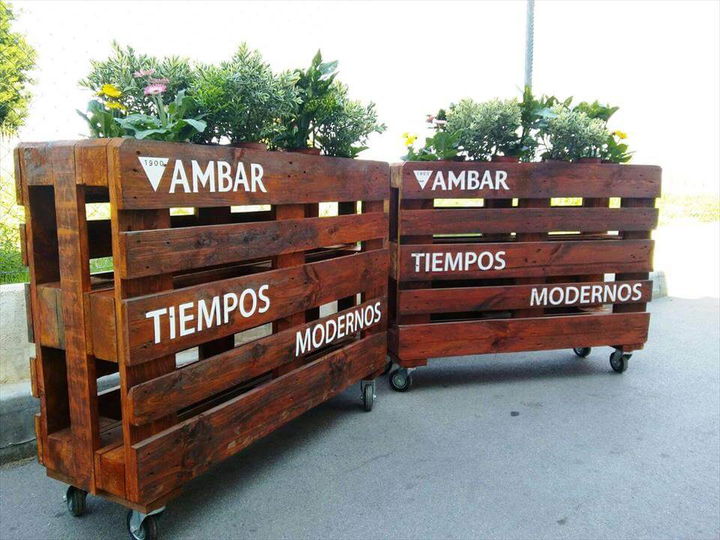 If you are all looking for some precious garden decors or beauty station then here is a perfect surprise for you….!!!!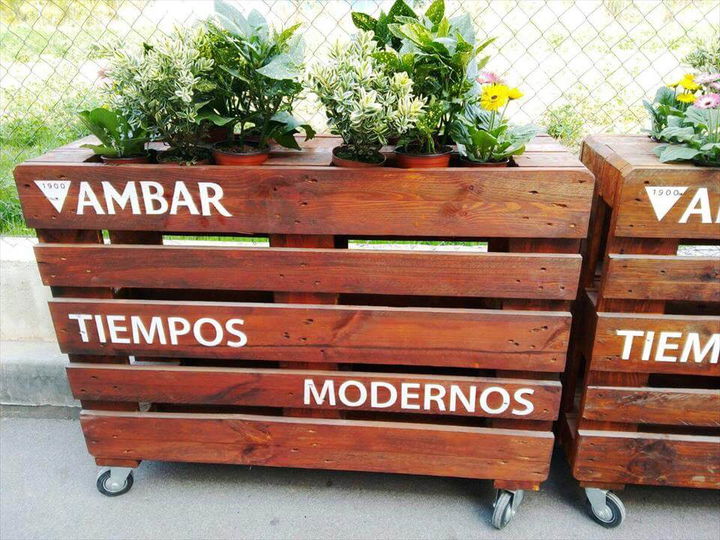 Beautiful pallet planters on wheels, done at zero-cost budget plan and work like charms for garden and patio decors!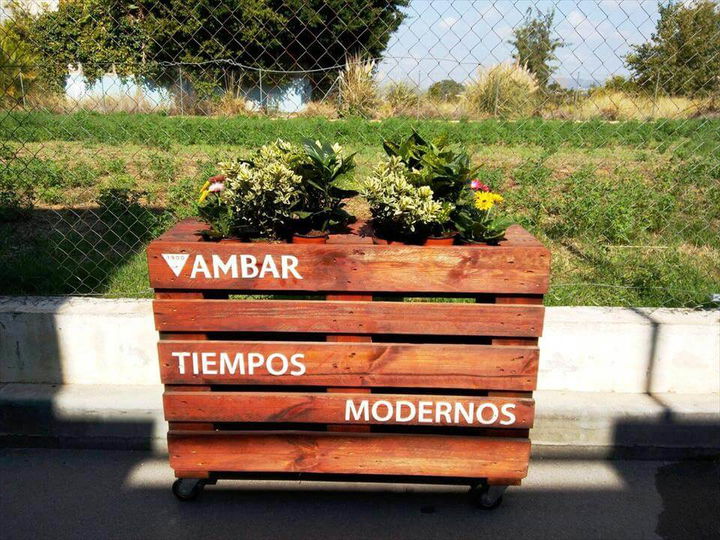 Added rolls just make the planters move effortlessly, so they can also be used for instant and effortless transportation of garden pots and decors!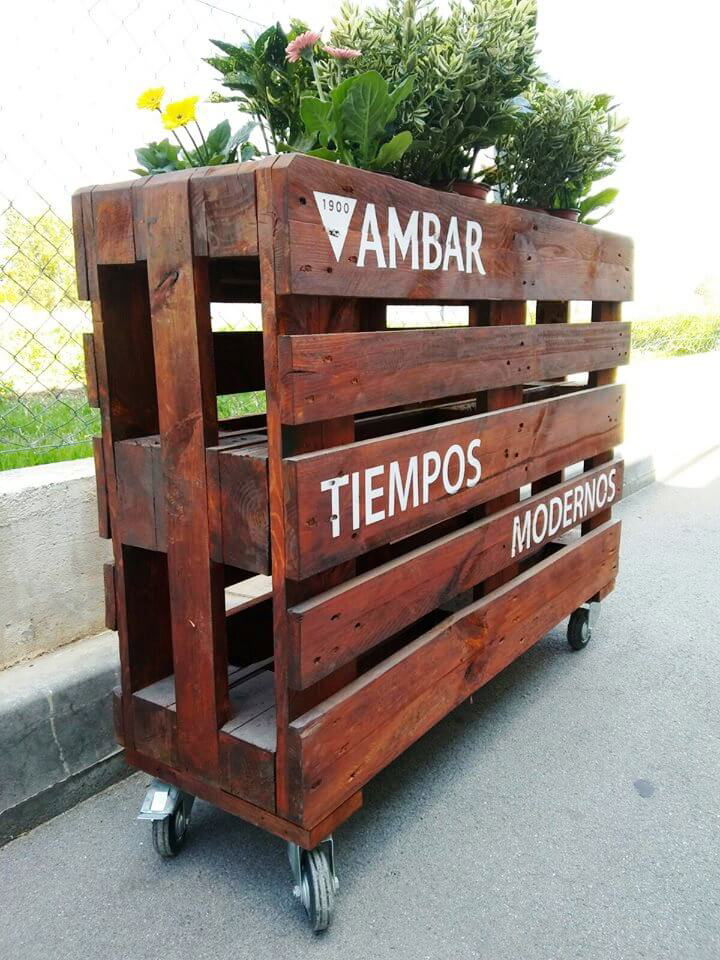 Euro or EPAL pallets would be recommended to build these planters as they are often good looking and more robust!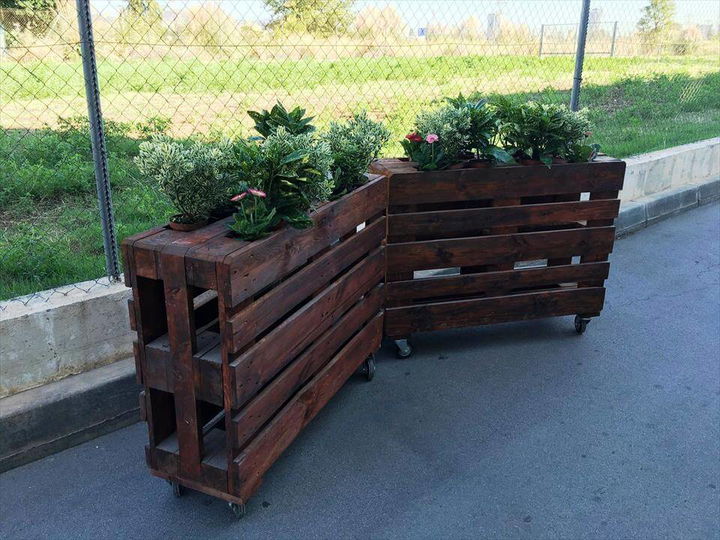 Avail the openings in pallets to hold your mini garden pots in a secure way, you can also fill the opening flat to organize a row of pots over them!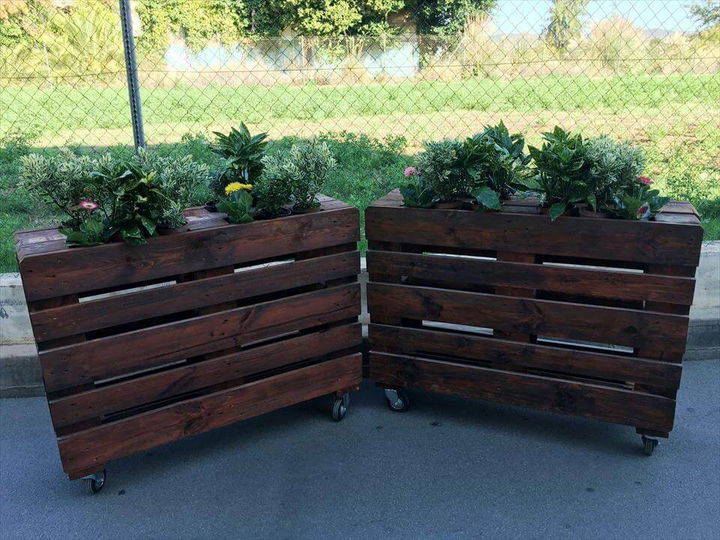 Openings in pallet that holds the pots, just remove the risk of falling the pots off!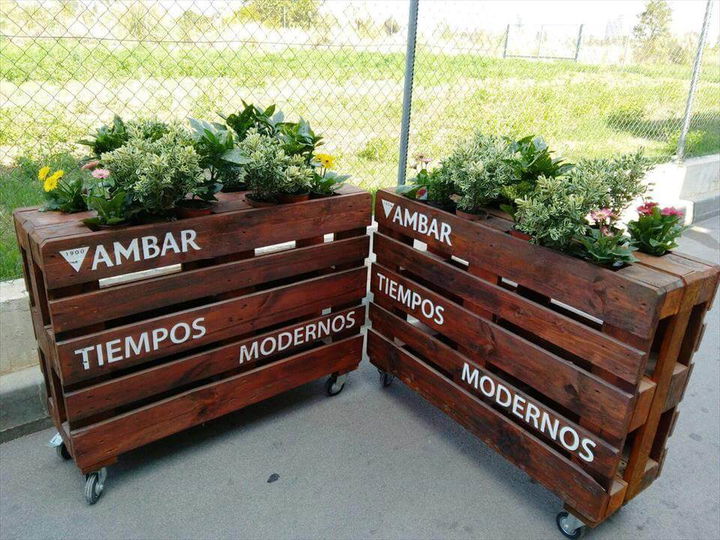 Paint the names of plants these planters are having on their tops! There can be several different ways to personalize these planters!
Stain these planter or given any other wood finish to bring amazing weather protection to these planters!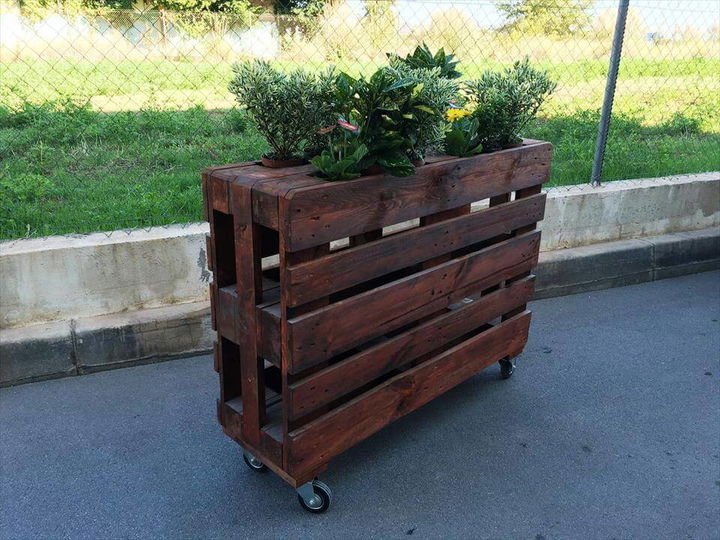 Reclaim the old casters if having in home like the BBQ grill casters!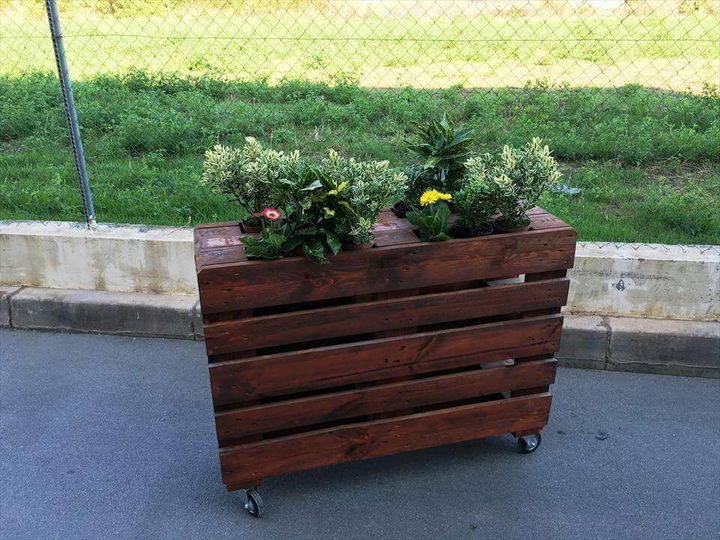 Beautiful rolling garden beauty station, plan uncut single pallets for making crazy vertical planters also!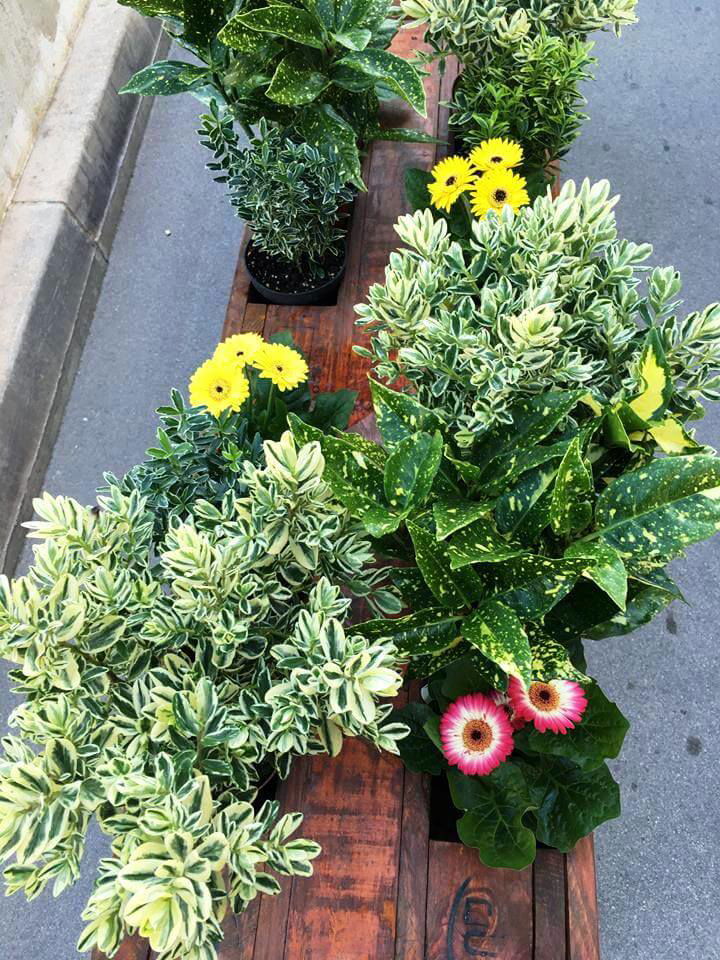 These planter can also be dragged to your patio for a garden like air there!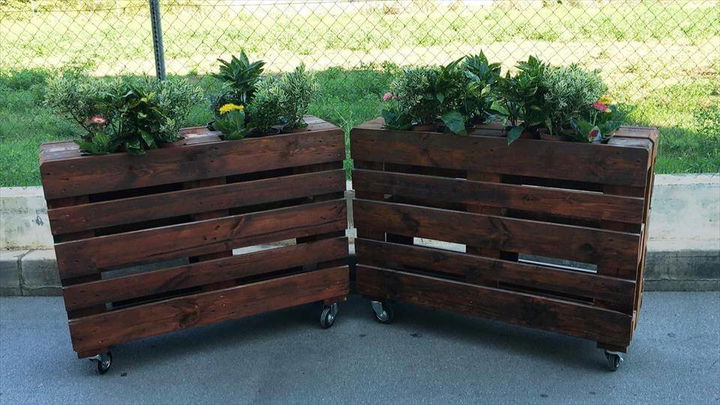 Use such a pallet-made planters also for garnishing of your outdoor sitting plans!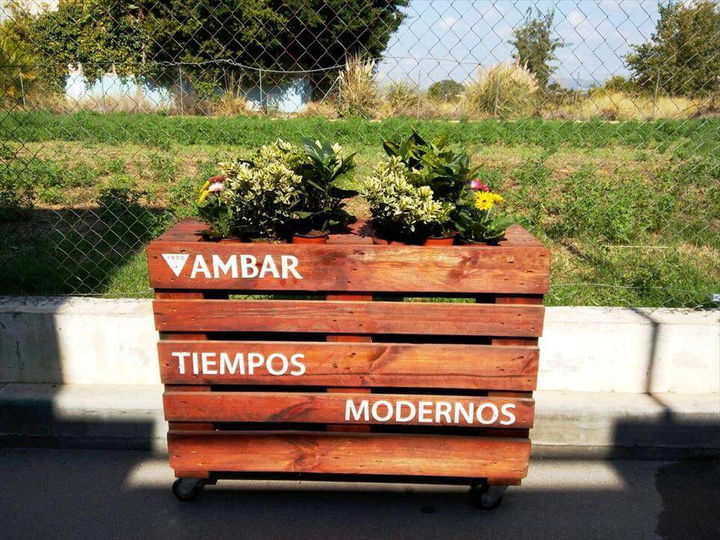 These planter are an amazing way to shift garden greenery to your higher levels patios also where you can't afford a garden like the balcony and terrace space!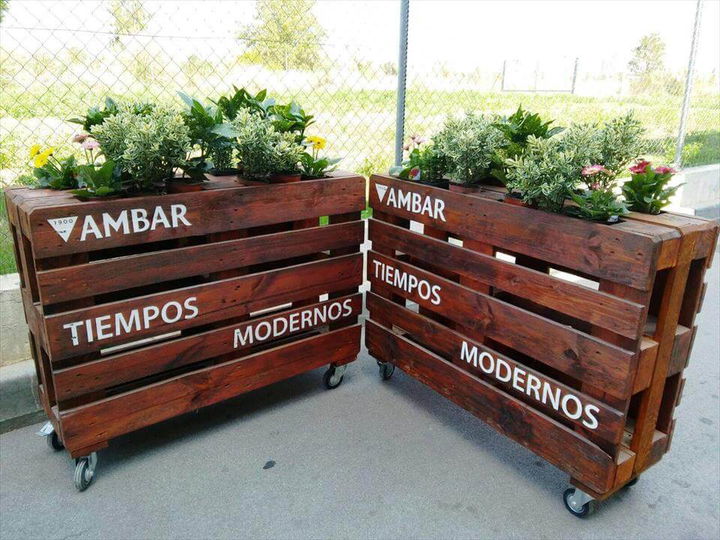 An amazing way to jazz up your garden space! Gain a painted look of these planters if you are willing to spice up your green space with vibrant colors!
Made by: Muebles con palets