People take help of healing powers of outdoor to get well soon if they are feeling unhealthy or if they are mentally disturbed! You should adapt some certain outdoor living standards as now it comes in all healthy and standard life trends! If you love to feel the plenty of breezes then we recommend you to clone this DIY pallet outdoor furniture set, will cost you nothing but a handy little construction work you can do very quickly!
Here the basic construction step would be to bring the separated pallet slats to slatted alignments because the entire frames of sitting chairs, benches and coffee table are made of same straight planks of pallets as you can see! Finally you can cushion the seats and can garnish the central coffee table to go for an enjoyable sitting experience at your outdoor with a few of family members or friends! The same sitting set can be got to organize a gazebo, a pergola, a newly built deck and also a patio area!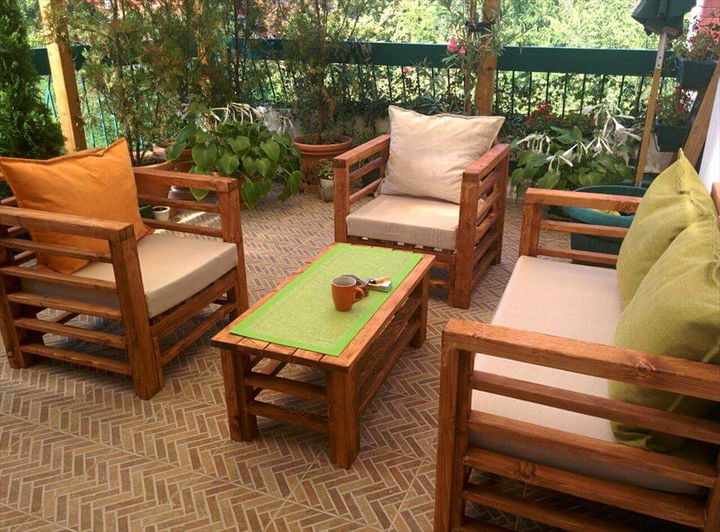 Sitting at outdoor where greenery surrounds you, is always a healthy life experiences, it's way to develop your body and mind as plenty of breezes soothes your nerves for instant inner satisfaction and relaxation!
Offering here a no-cost self-made sofa set, can make your paved and green outdoors enjoyable by proving some cool sitting plans there!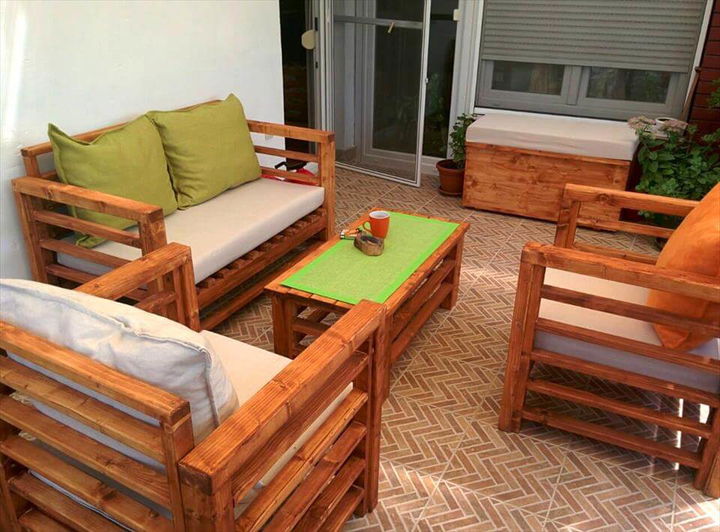 By repeating the slatted arrangements of single straight and well cut pallet slats, beautiful chairs, double seater bench and a cool coffee table has been built here!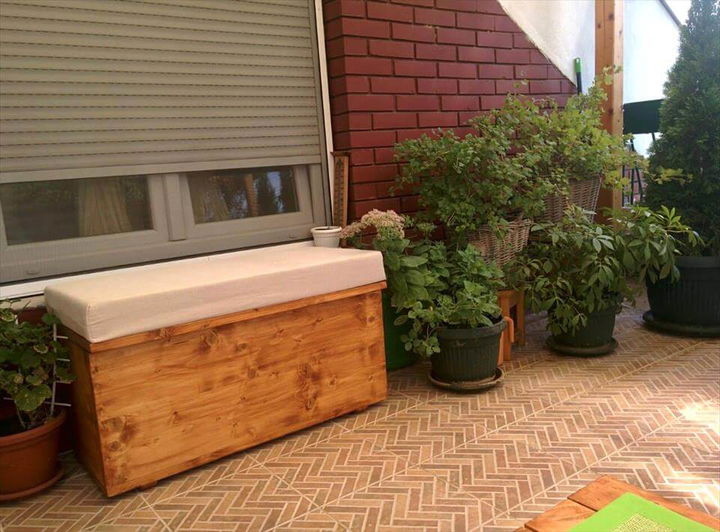 Remaining stock of pallets slats have been used to install this beautiful cushioned seat, good for plenty of purposes, has been placed in the sides of sitting set!
Pallet Coffee table has been covered with a fabric sheet while seats have been cushioned to be super soft and comfortable, backrests has been comfy up by adding pillows for enjoyable sit-backs!
Made by: Svet od Paleta i Drveta – World of Pallets and Wood