Patio location is the most fun place at summer mornings and evenings. We tend to have our coffee and dinner on patio like terrace, home garden and lobby etc. This time we have also resurrected a DIY pallet patio furniture out of pallet wood which we have in abundant from the near one shipping area on no-cost budget. We have just only the sofa for the terrace sitting which was nothing special in charm by standing alone.
We got it surrounded with a DIY Pallet coffee table and a DIY pallet dining table which also use the terrace space very beautifully. The DIY pallet projects are very smooth in construction and goes to completion without any complications at home. If you are missing the natural garnishing and feel at terrace then don't worry and we have a alternative too for this natural entertainment in shape of this DIY pallet planter which has been aligned vertical against wall.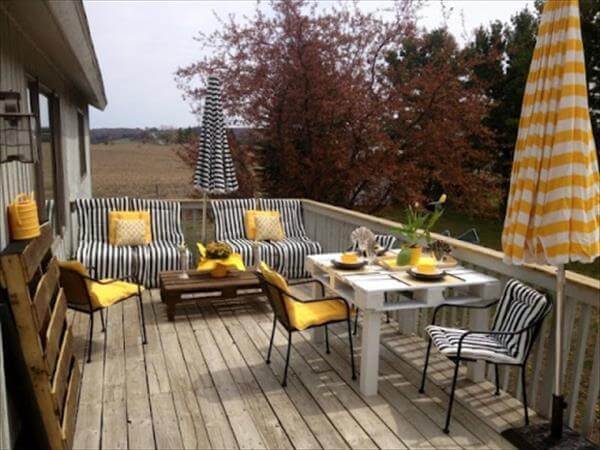 The idea was a great fun, we renovated the terrace with pallet wood which was already that of wooden nature containing wooden DIY pallet floor and DIY pallet fencing.  We have just made a few cozy addition to run the highly entertaining and serviceable routine of home in a mannered way.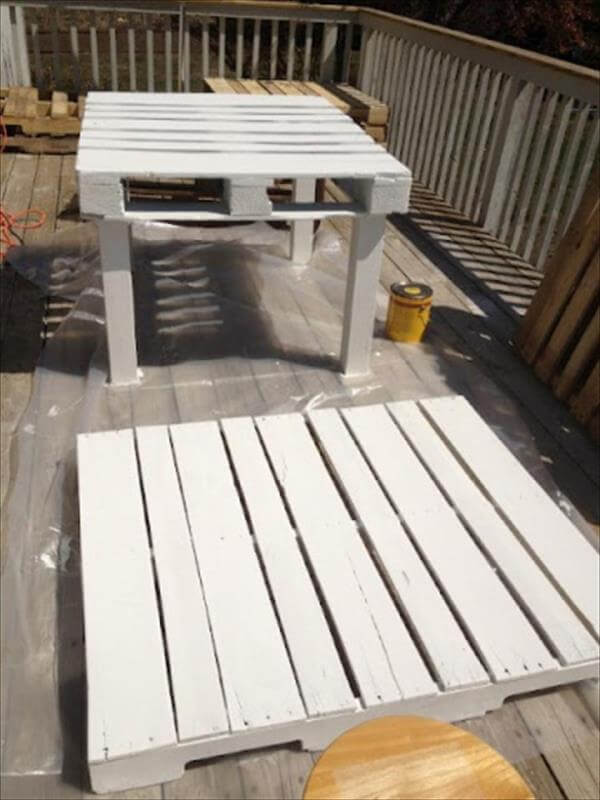 To carry on with dining at outdoor we reestablished a DIY pallet dining table from yielding restoration of pallet wood. This rustic appearance and character has been made hidden with white paint or white wash coating done with hand-rubbing.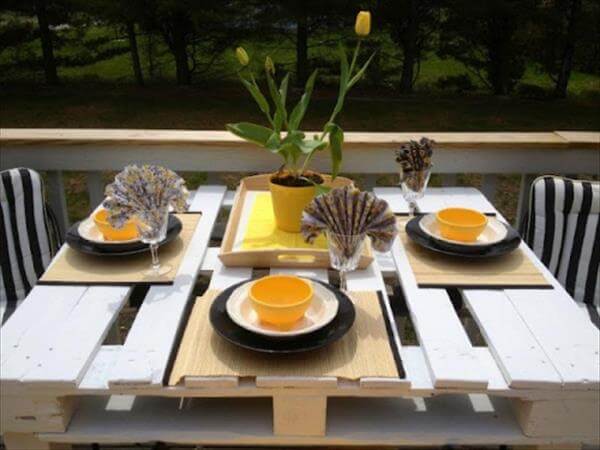 This royal dining plan you are seeing was an honorable improvement and enlargement to whole patio serving criteria.  The pallet has been sanded down until the wood shine and has been given a foggy white shade to be a aesthetic and visually attractive.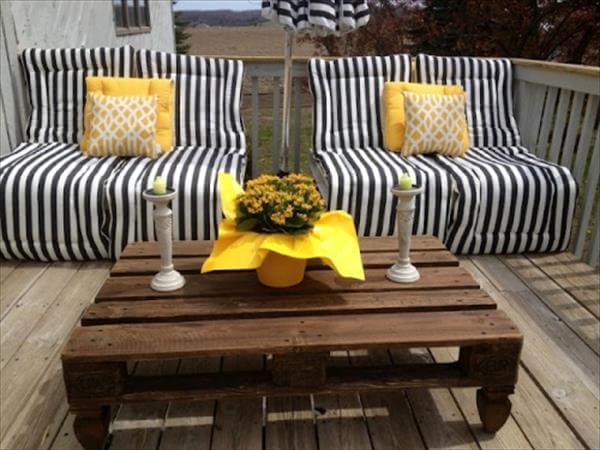 This is what we made for the coffee brewing purposes this rustic centerpiece table also dignify the whole sitting plan by make the sitting with eating completed. Just give some creative tweaks to a big one pallet skid and enjoy the best way ever table with vintage feel.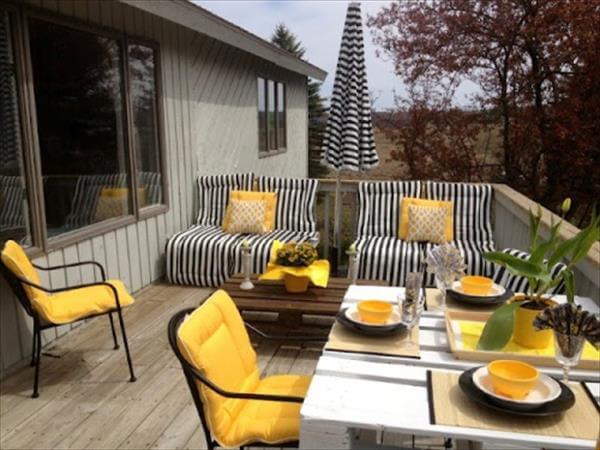 This whole pallet arrangement will surely make a great compliment to home wholly will also be charming visiting place to the guest and family members which are at a distance. We have used the industrial one chair but you can make all these chairs too from the pallet wood, yes it is sure possible see the DIY pallet chair and DIY pallet sofa instruction in our previous tutorials.