A pantry is just a space or room specified to food storage and dished and mostly occupies a position in the kitchen. Pantry is mostly done with some shelving schemes and we have tried to find out such a scheme from pallet wood. We want it in our kitchen so that we measured out the dimensions and then build this DIY pallet kitchen cabinet like shape out of pallet wood.
Pallet wood we had was naturally weathered and have very perfect rustic feel and used them in this DIY pallet pantry to make some cozy arrangements for adorable food and beverage storage. Pallet wood is the dire need of supply to do this makeover at home. So haunt for the pallet to get the relevant supply of wood and start your work for this sophisticated need of home. Such a pallet furniture is also a very useful tip for seasoning of food.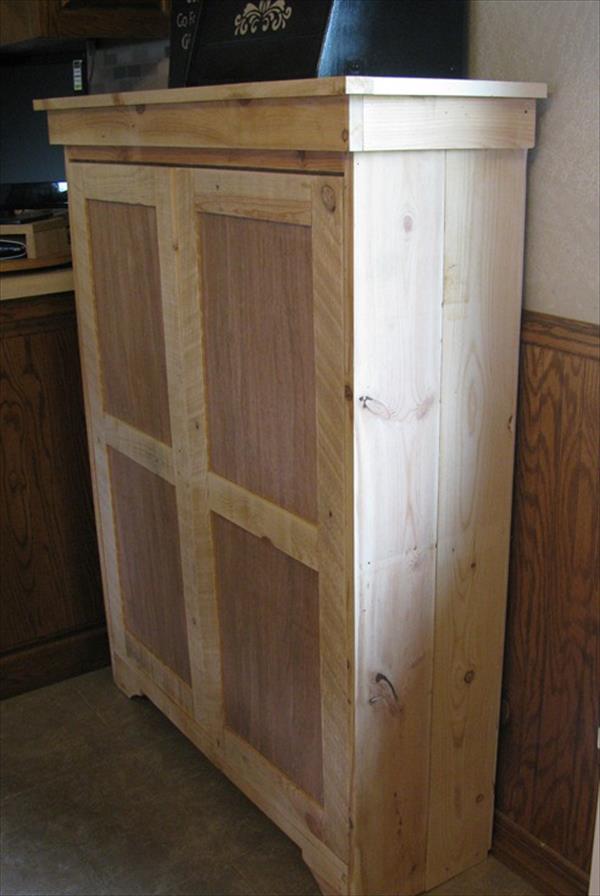 This is the perfect layout of pallet pantry which we have achieved through the pallet wood, we make it functional with double front door. The door have been made with plywood and has a very perfect and plan shape.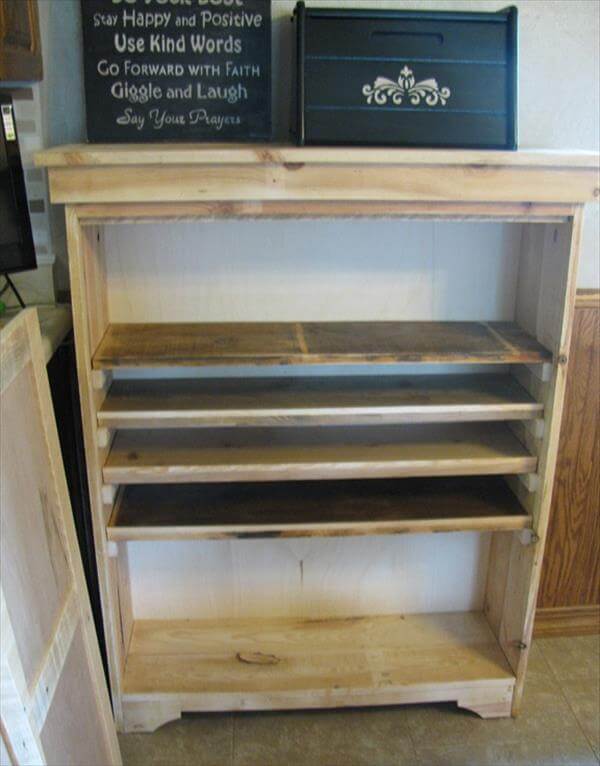 Here is handmade shelving scheme we have made out of stripped up pallet slats after making them sanded down and varnished. Each shelf has been adjusted on tiny wooden supports provided at both ends.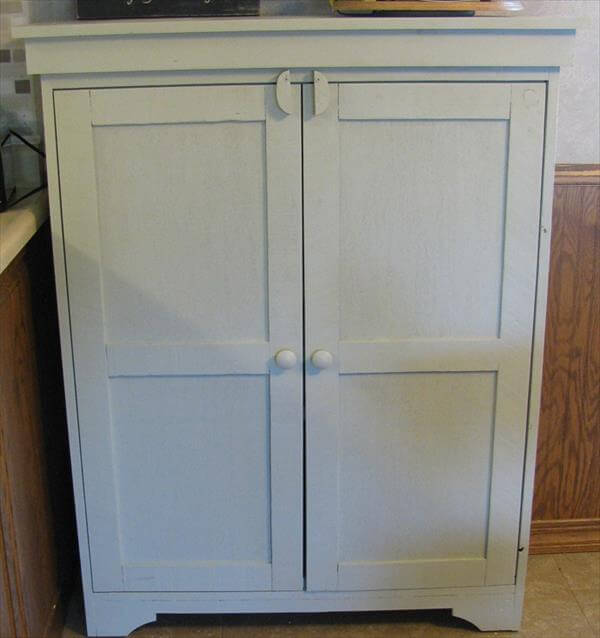 After getting it done we have finished it off with a nice shade of grey water based paint and add the wooden door locks on both opening doors. Just make the pallet stand in a wooden large rectangular shape and fill it up with shelves and your are done!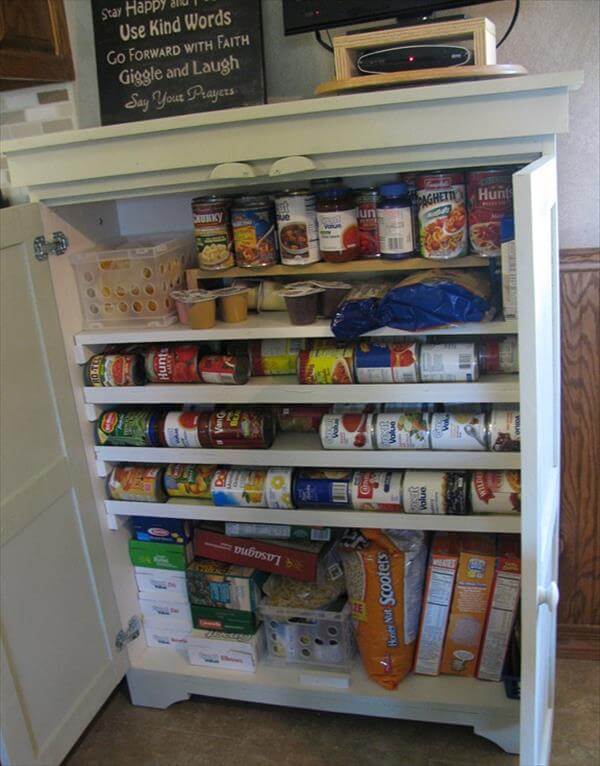 handmade DIY pallet shelves to it perfectly secured the tin cans and upper and lower big space has been used for a versatile storage of food items. It is just a mind blowing piece of DIY pallet recycling art and becomes more like able when we see the prize tag on it, which is no-cost in budget.