Home kitchen is a places where we use various items to cook and serve the food. A kitchen is an engine of home and can often contain a mess or clutter of things that can make you confused a lot. It should always be planned with some perfect storage solutions to avoid disorders of kitchen paraphernalia. However, if you are seeking some thrifty ways to overcome this problem then this DIY pallet kitchen cabinet will work as a perfect solution for each home lover and short budgeted person.
This handmade DIY pallet storage unit comes with different options of storage as it is lush with mid side shelving space and also contains two side sub cabinets. Storage your kitchen utensils, spice jars or even the grinding or crushing kitchen tool in it. It would also be perfect to use as a DIY pallet sideboard or cupboard to set your dining or coffee utensils. Rustic wood tone will really accent the vintage and country cottage environments but will also be much pleasing to eyes if used in modern and cozy home interiors.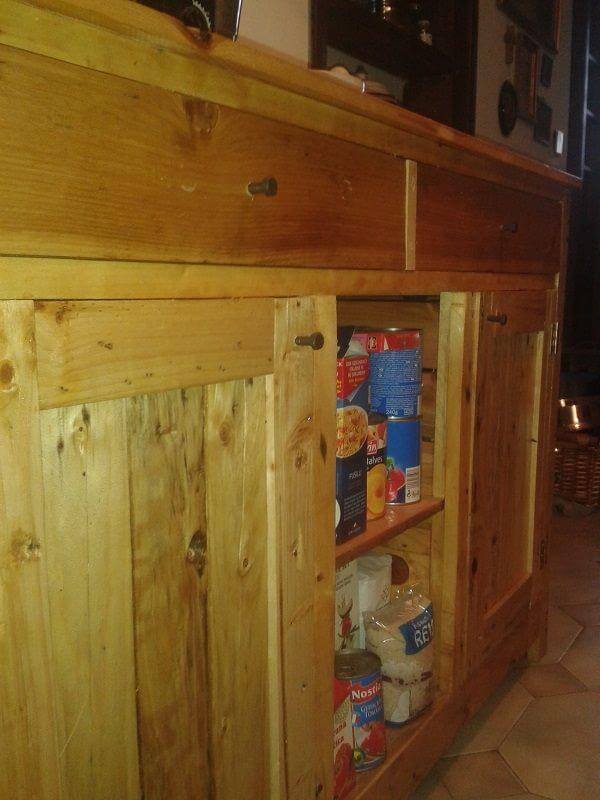 By copying the dimension and construction style of this DIY pallet storage cabinet for kitchen, you can also construct the cupboards, dining room sideboards and kitchen utensil racks.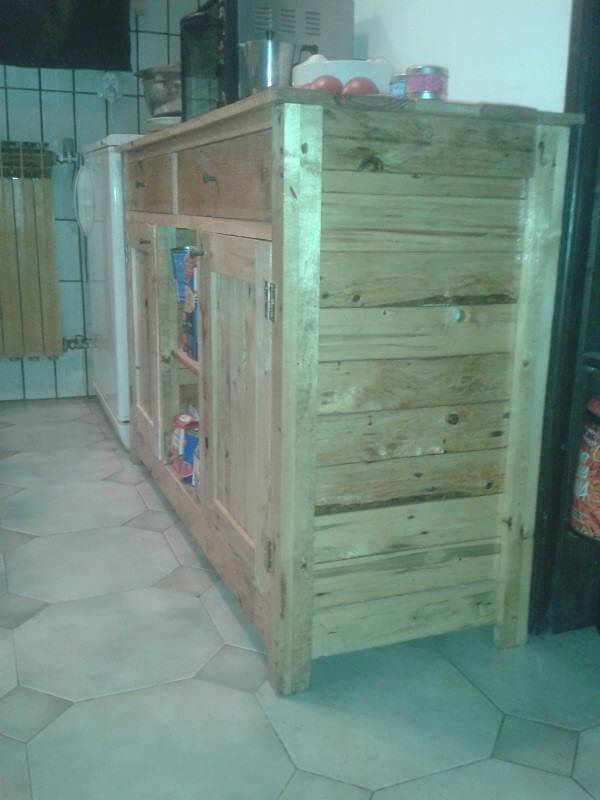 Tear all the required boards of pallets apart and go with measurements to cut down sizes of the separated pallet lengths for your targeted design of furniture like this cabinet.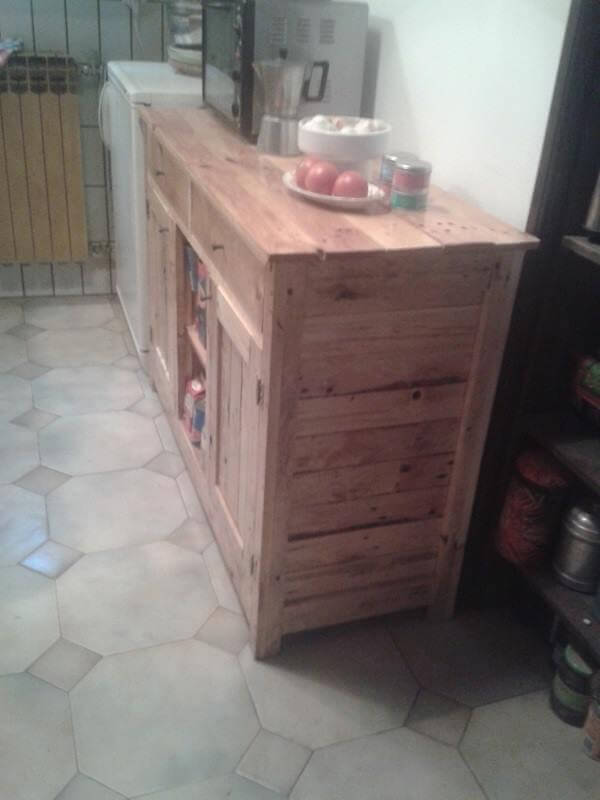 For a brand new natural appeal of wood tone, you should sand the wood using electrical sanders or grit the wood with sandpaper.
You can put some storage options in this media cabinet according to personal specification and can also increase or decrease the number of storage shelves and sub cabinets.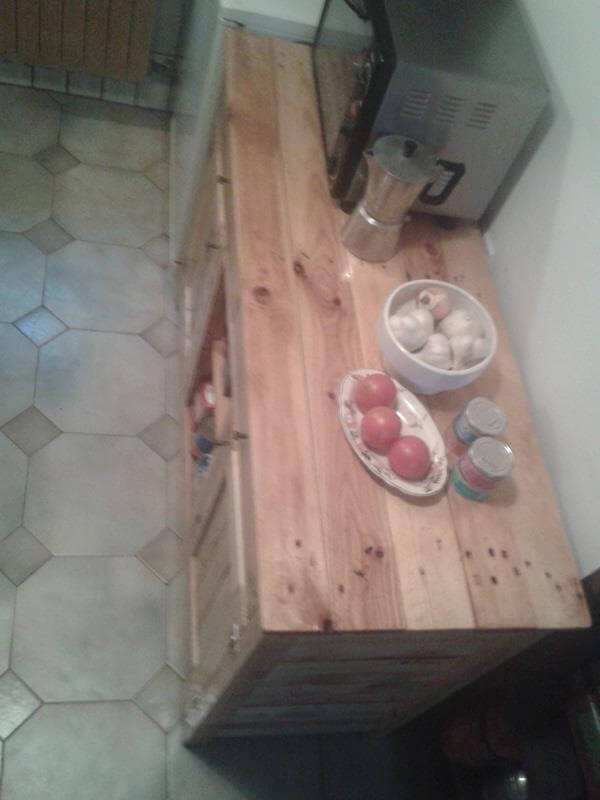 images: www.facebook.com/Reciklirano
This DIY pallet project will truly add a functional behavior in your kitchen and it will be great to set up finely your kitchen gears and paraphernalia. Do copy this amazing suggestion of pallet wood recycling to earn a highly utilitarian storage cabinet for your kitchen space!!!