If you are having some rustic wood remains or shipping pallets in your stock then don't make them wasted. Don't tossed them into dumpsters as they make really cool and extraordinary stuff. We have used the same shipping pallets which mostly of your can think rubbish and just an unworthy thing but we have recycling them to make this DIY pallet hanging kitchen cabinet out of them. We did this DIY pallet furniture project step by step at home and believe us it was just a piece of cake to build it with our own hands.
First thing we did and takes a lots of patience was the disassembling of pallets. We removed the loosely held nails and then tore the pallet apart using the claw hammer and a spy bar. We sorted a pile of individual pallet pieces and then readjusted some handpicked planks to gain this DIY pallet craft for kitchen wall. This wan really amazing pallet idea which add a great storage space in our kitchen to store the kitchen tools, utensils and other kitchenware.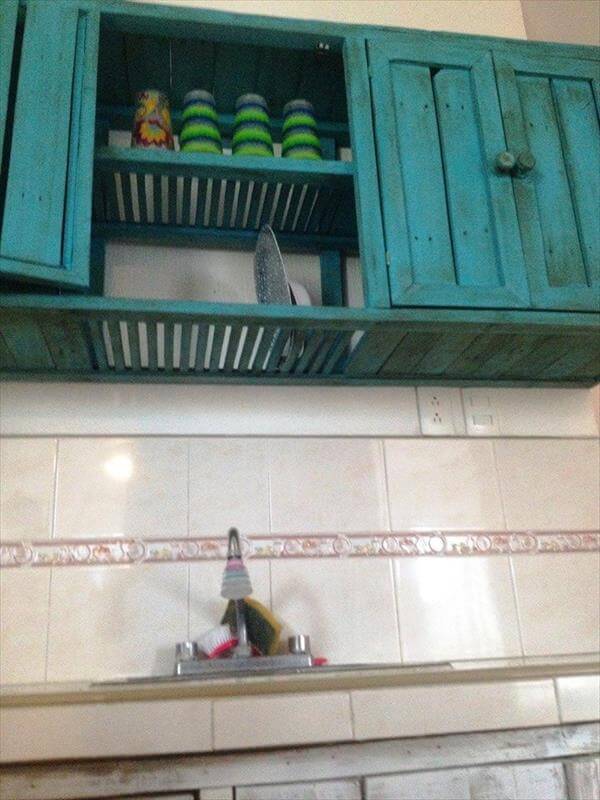 We have made it distressed and coated a bluish chalk paint that makes it a really vintage and prehistoric. Demand something extra and unique out of pallets and this pallet idea is also a unique piece of kind.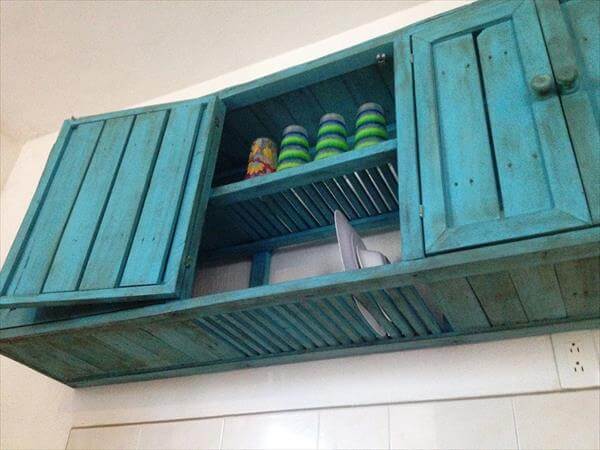 Some shorter and thin pallet pieces have been used for inner DIY pallet shelving scheme to store a large variety of kitchen ware. We have made a little bit bigger in size but you can go with your own customized dimensions.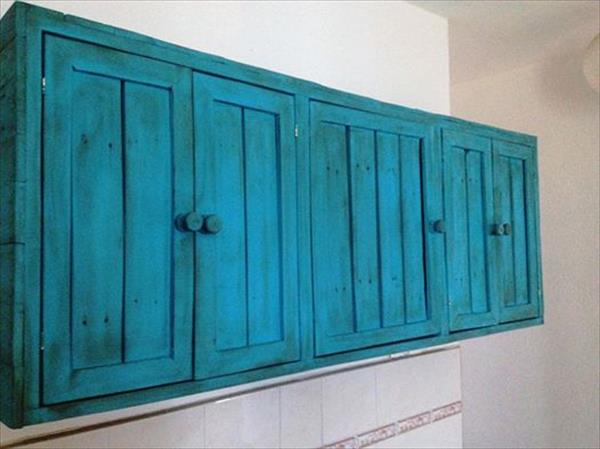 First we make the frame and then attached the door with hardware hinges for smooth opening and closing of it. To get it really in mid century inspired theme we have selected the rustic door handles which we have found them from home scrap material with a little bit diving into it.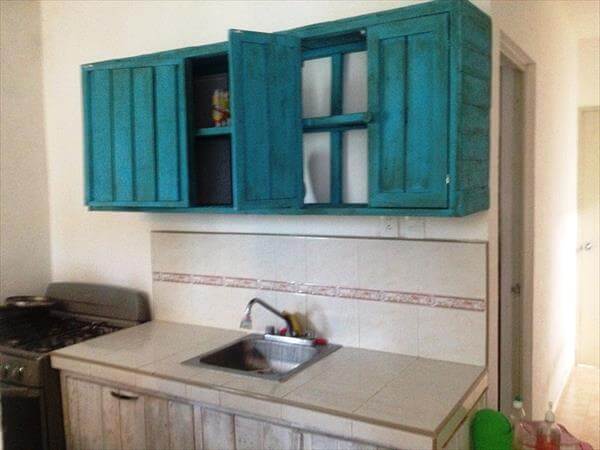 This DIY pallet kitchen shelf plan has also some weight to scaled up size of it, so we find it tough to hang it properly. We used the hardware hanging system and using the hooks and some metal brackets we perfectly mounted it on the wall, now it can handle a lot of weight too. Hanging system and metal brackets have been made tight to wall by drilling the holes in the wall.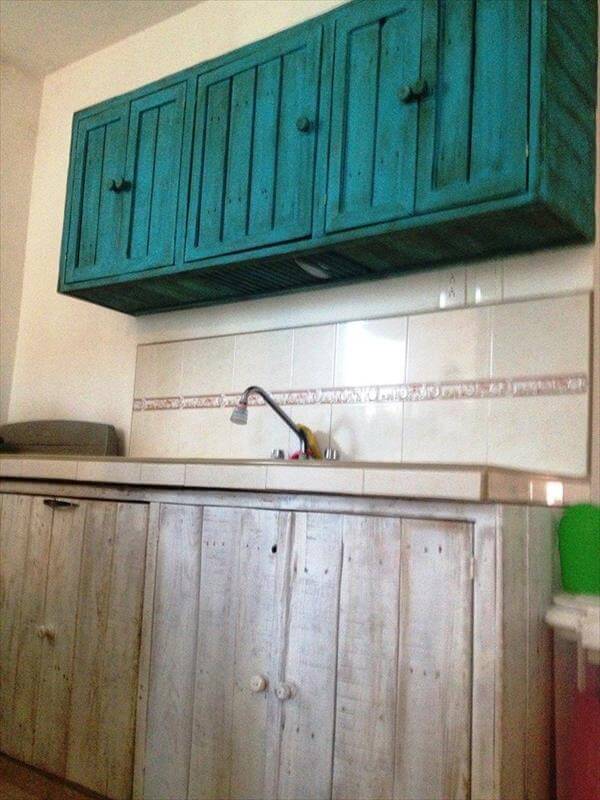 Not only this pallet cabinet we have also shaped up some wooden cabinets and a DIY pallet ledge for our kitchen to get a styled storage on a very friendly type of budget which can anyone afford with smile on his face.